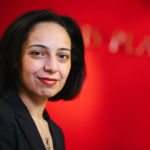 The news that the UK Government has decided to pay wages of workers on furlough leave as a result of the current coronavirus pandemic for an extended period – initially to the end of July and then continued in a watered down form to October is, in my view, a positive and welcomed step and provides some greatly needed reassurance for both employees and businesses alike.
Chancellor Rishi Sunak confirmed that employees will continue to receive 80% of their monthly wages up to £2,500. But he confirmed the government will ask companies to "start sharing" the cost of the scheme from August. Official figures show that 7.5 million people are now covered by the furlough scheme.
Other details in his announcement included that the scheme would continue for all sectors and regions of the UK but with greater flexibility to support the transition back to work. Whilst employers who have utilised the scheme would be able to bring furloughed employees back part-time. The devil will be in the detail so it will be interesting to see how things actually work in practice and when the additional detail is provided at the end of May.
What the country needs more than anything is to know the government is on its side. This announcement means that businesses can weather the immediate challenges that face them for a little longer and plan for the future without the need for some businesses to take immediate steps to carry out restructuring and inevitable redundancies; whilst workers know their financial security could be protected beyond the end of June.
For more information on our Employment services, please click here. You can also email Shiva via shiva.shadi@dbf-law.co.uk or call 0161 832 3304.