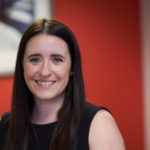 Following on from the article in which I summarised how the Government's latest Coronavirus advice impacts the arrangements for children of separated parents, the Courts and Tribunals Judiciary have also issued supplementary advice that may help parents facing difficult decisions about their children in light of the Coronavirus and the Government's advice on social distancing.
The advice they have published, written by the President of the Family Division and Head of Family Justice, explains that parental responsibility for a child/children who is the subject of a Child Arrangements Order rests with the child(ren)'s parents and not with the Court. What this means in real terms is that although the Government advice is "where parents do not live in the same household, children under 18 can be moved between their parents' homes", the decisions as to whether a child should move between their parents' homes comes down to those with parental responsibility, usually their parents, rather than the Court itself. Therefore, this does not mean "that children must be moved between homes" and this is a decision for you after making a "sensible" assessment of the circumstances, including the child(ren)'s present health, the risk of infection and the presence of any vulnerable individuals in one household or the other.
A link to the Guidance on compliance with Family Court Child Arrangement Orders from the President of the Family Division and Head of Family Justice can be found here.
If you are self-isolating, or your child(ren)'s parent is self-isolating then it may not be appropriate for your child(ren) to travel between two houses. It may also be that after considering all of the options you believe that it is not the most safe or sensible option for your child(ren) to visit their other parent. However, where possible contact between your child(ren) and their other parent should take place and Child Arrangements Orders should be complied with. Reasonable and meaningful contact should still be arranged wherever possible.
If you cannot facilitate direct face to face contact during this time, then we would encourage you to think about how else you could facilitate your child(ren) spending time with their other parent. As explained in our last article  you could consider setting up regular Facetime or Skype contact. Setting up this technology may also assist you in other ways – for example if you need to work from home or keep in touch with wider family members and friends. You could ask the other parent to complete an educational or craft activity with your child(ren) to also ensure they continue to be involved in your child(ren)'s education and also to make the indirect contact productive and fun.
Our best advice is, if possible, to open the lines of communication between you and your child(ren)'s other parent as soon as is practical in an effort to reach an agreement about how the arrangements for the child(ren) might work in these unprecedented times. It would be sensible if you reach alternative agreements as to the arrangements for your child(ren) to detail this within a note, email or text message to each other.
If your child(ren) is subject to a Child Arrangements Order then you may be worried about varying the arrangements within that Order for fear that you may be found you have breached that Order. However, the advice from the President of the Family Division and Head of Family Justice states that even if the other parent does not agree to vary the arrangements as set out in the Child Arrangements Order in light of concerns over Coronavirus but that parent is sufficiently concerned and has good reason to vary the terms of the Child Arrangements Order then, with explanation, the Court may find that that parent has safely and sensibly exercised their parental responsibility. It may be when your matter returns to Court over the coming months the Family Court is asked to consider whether each parent acted reasonably and sensibly in light of the Government's advice and the strict Stay at Home Rules at this unprecedented time.
If you are in any doubt our team of family solicitors remain on hand and ready to help you if you have any queries or concerns about the arrangements for your child(ren)ren during this difficult time. Please contact a member of the Family Team on 0161 832 3304 (Manchester) or 01457 860 606 (Glossop) if you require any advice.