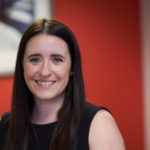 On Monday 23rd March 2020 the Government announced further strict measures in the battle against coronavirus.  We are in unprecedented times and the measures being implemented are having far and wide-reaching implications on all of us.
If you are a parent you might be worried about what these measures will have on the arrangements for your child(ren) to see their other parent – if you are separated either because of the terms of a Child Arrangements Order or because those arrangements have been made by agreement with your child(ren)'s other parent.
We must first and foremost follow the advice of the Government and everybody does need to appreciate this, as the measures that have been put in place have been done to protect all of us and our NHS.
Issues may arise in the following circumstances:-
You have an existing Child Arrangements Order setting out the days and times that your child(ren) should spend with their other parent, and now the Government has issued advice that we should all stay indoors and not visit friends, family or our workplaces unless absolutely necessary.
The current advice is that you must self-isolate your whole household for a period of 14 days if one member displays symptoms of coronavirus.  This means that you and your other family members are unable to leave your property for 14 days from the first day symptoms were displayed.
Children become unwell whilst in the care of the other parent and therefore need to self-isolate.
Our best advice is, if possible, to open the lines of communication between you and your child(ren)'s other parent as soon as practicable in an effort to reach an agreement about how the arrangements for the child(ren) might work in these unprecedented times.
It would be sensible to start thinking about alternatives to direct face-to-face contact if it is not possible to facilitate this should you or your child(ren)'s other parent need to self-isolate after displaying symptoms.  You could consider setting up regular FaceTime or Skype contact.  Setting up this technology may also assist you in other ways – for example, if you need to work from home.  You could ask the other parent to complete an educational or craft activity with the child(ren) to also ensure they continue to be involved in your child(ren)'s education and also to make the indirect contact productive and fun.
Michael Gove, Cabinet Minister, may have caused some confusion after appearing on ITV's Good Morning Britain this morning.  To clarify, children (under the age of 18) are permitted to travel between parent's houses under the new measures that were put in place on Monday 23rd March.  It is recommended that you combine any travel to facilitate contact between parents with other essential travel to buy groceries or medicine for example, thus limiting the travel time and occasions out of the home.
If you currently send or receive indirect contact for children such as cards, letters and/or small gifts, you should still be able to send these but again limit your time out of the house to post or deliver these items.  You may need specific advice if your solicitors are currently sending these items for you.
If it is not possible to reach an agreement with your child(ren)'s other parent in relation to alternative arrangements, then it may be necessary for a solicitor to write to them setting out these arrangements more formally in the hope that an agreement can be reached.
In the circumstances where an agreement cannot be reached, either directly or via correspondence, it may also be necessary to make an application to court for a Child Arrangements Order or to vary an existing Child Arrangements Order.
Our team of Family solicitors remain on hand and ready to help if you have any queries or concerns about the arrangements for your children during this difficult time.  Please contact a member of the Family team on 0161 832 3304 if you require any advice.
For more information about Brigid and her work, please click HERE.