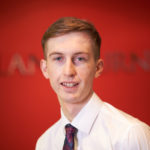 As no-one in the business community needs to be reminded, it is an economic fact that the UK's current status as a member of the EU means that it is a part of the world's wealthiest international free market. This serves as a huge benefit to the UK's economy. However, neither does anyone need to be reminded that this could all change in the immediate future due to the possibility of Brexit. This has led to fears that UK property prices could fall because (1) people in the UK would probably become poorer on average than they otherwise would have been (thereby reducing demand for properties in the UK); and (2) the UK would probably become a relatively less valuable place to live compared to other developed countries. There are also concerns that the construction industry could be harmed by a reduction in the amount of cheap labour imported to the UK – which will probably be caused should a 'no-deal Brexit' take place.
However, in Manchester at least, property developers can take heart. The average price of a flat in Manchester is estimated to have increased by at least 5% since July 2018. Given that this type of property is the most popular among residential property developers, it seems that the negative economic effects of Brexit are being overshadowed (in that sector) by other market forces in Manchester.
Manchester's skyline is currently dominated by construction cranes – long known as a tell-tale sign of a booming property and construction market – and most of these are engaged in building apartments or office blocks. The only type of property in Manchester to see a reduction in value since July 2018 was the detached house – which underwent an average deflation of nearly one-fifth. These facts point to the trend of a growing young-professional market in Manchester: young-professionals tend to live in apartments, and they almost exclusively work in offices. There is, despite the economic uncertainty surrounding Brexit, a clear market for property developers and investors to exploit in Manchester.
Compounding this trend is the seemingly ever increasing number of students living in Manchester. This relates to the growth of the city's young-professional market. It has been revealed by the think-tank 'Centre for Cities' that Manchester is the second-best place in the country for attracting and retaining the country's brightest graduates. Accordingly, rent in Manchester has gone up by around 40% in the last four years.
So, whilst many sectors need to urgently assess the specific impacts of Brexit on their businesses, property developers and investors in Manchester (whether in business to sell or to let) can take confidence that their entrepreneurship should continue to pay off.
For more information about Tom and his work, please click HERE.