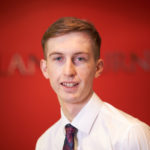 Letting and management agencies are crucial players in the property sector. They provide peace of mind to landlords, who don't have the time to micro-manage their properties, and their services ultimately benefit tenants with their professional and efficient handling of day-to-day matters.
Agencies have long been aware that the way they do business is being changed by the introduction of the Tenant Fees Act 2019 ('TFA'), which came into force on 1 June 2019. This is an important piece of legislation, and agencies have rightly paid a lot of attention to it.
However, there are a whole range of legal issues, including those introduced by the TFA, that letting agents need to be aware of and protect themselves against. The letting industry is highly regulated; agents have to contend with a web of statutes, property regulations, professional ethics and fiduciary duties.
A key component of a letting agency's strategy for dealing with these issues should be to ensure that they have a well-drafted and comprehensive set of terms and conditions. By doing this, agents can clearly detail their contractual relationships with their landlord clients. The better the agency's terms, the less likely it is that landlords will contest demands for unpaid bills.
Below are some of the key legal issues facing letting agents which should be dealt with in their standard terms of business:
Prohibited Payments – Tenant Fees Act 2019
Agents will be aware that the TFA has banned landlords and letting agents from requiring most residential tenants to make any payments other than those specifically permitted under the Act. Examples of such permitted payments include: rent, the tenancy deposit (of no more than an equivalent to five weeks' rent), and a holding deposit (of no more than an equivalent to one week's rent).
This means that it is only the landlord who may now be directly responsible for paying the agent's fees in respect of services such as providing 'moving out' arrangements, dealing with the tenancy deposit scheme, safety inspections, and undergoing referencing procedures. Before the TFA, agents' standard terms would typically include a promise from the agent to the landlord that the agent would collect all such additional fees from the tenant. If an agency still operates under such a term, it is unlikely to have the contractual right to collect these additional fees from its landlord clients. As such, a key source of the agency's income could potentially be lost.
Agencies can deal with these complications by drawing up a schedule of fees that are payable to them by the landlord, and having their terms refer to this schedule. This schedule can reflect the fees that the agent would have charged to the tenant, meaning that the agency's income stream does not have to change significantly by reason of the changes introduced by the TFA. It is critical that this is done properly; if the landlord defaults on payments, the agency should (if it has quality terms) ideally be able to sue for everything it is owed under the same contractual document.
Commission/Expenses
It is important to remember that letting agents owe what are known as 'fiduciary duties' to their landlord clients. This basically means that letting agents have to act with good faith in their dealings with clients, in the same way that doctors and lawyers have to. Agents are under a duty not to make secret profits from their dealings in their client landlords' affairs.
Letting agents' terms will usually allow the agent to incur some expenses (up to a specified limit) on behalf of the landlord, typically for the purpose of arranging urgent repairs and maintenance. Because of the agent's fiduciary duties toward the landlord, the agent needs to gain the landlord's consent to keep any commission (or any form of kick-back) on services paid for with expenses.
Failing to gain such consent could mean that the agent is in breach of trust, and there may also be criminal consequences under the Bribery Act 2010. Agencies can protect themselves from such risks by including express 'informed consent' provisions in their standard terms and conditions. These considerations also apply to situations in which the agency introduces third party service providers to the tenants in return for an introduction fee or commission. Such arrangements might also lead to agencies having to consider their position in respect of data protection law.
Data Protection
The nature of a letting agent's business presents a higher GDPR compliance risk than is typical in most industries. Agencies will need to collect, use or disclose the personal data of tenants or landlords for a range of reasons, such as when they arrange for credit/right to rent checks, deal with utilities/amenities sub-contractors or arrange for repair/maintenance works. GDPR compliance is a complicated legal issue, and there can be serious consequences for a failure to comply (especially if the agency tends to take commission in the conduct of its business or use the landlord's/tenant's information for its own purposes). It is therefore crucial that letting agents: (1) ensure that their standard terms detail who is responsible for various areas of GDPR compliance, and (2) take legal advice on their GDPR compliance procedures.
Ultimately, in the event of a dispute, a quality set of terms and conditions can save significant amounts of time and money for letting agents. Agencies are therefore likely to be better off in the medium/long term if they take good legal advice as early as possible in relation to the structure and content of their standard terms. Whilst the TFA is an important new area of regulation in the industry, it is only one of a broad range of legal obstacles that agencies have to contend with.
For more information on our Commercial services, please click here.