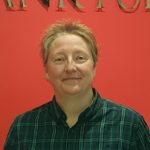 In Britain, we have always championed the importance of free Will. But when it comes to your Will, are you really free to dramatically disinherit your family – especially if you don't get along?
The case of Illot v Mitson brought this issue to the fore, with sensationalist headlines such as Charity cheats grieving daughter out of her inheritance! and Your family can ignore your Will!
It came as a shock to the lay public that a Will is not necessarily graven in stone; the provisions of it can be contested. But, what the tabloids did not explain is that such challenges, under the Inheritance (Provision for Family and Dependants) Act 1975, can only be brought by financial dependants and those who would otherwise have expected to receive 'reasonable provision' in the Will.
In the past, 'maintenance claims' brought by frustrated would-be beneficiaries have included spa days and expensive holidays. Today, the Courts place the needs of the potential beneficiary above their perceived entitlement.
Accordingly, an estranged adult son or daughter, in a stable relationship and in full-time employment would face an uphill battle persuading the Court they should inherit from their parent's estate; simply because of blood ties.
So, do we still have the right to spite? Yes; but only so long as those we are morally and financially responsible for during our lifetimes are not disregarded by a need to settle old scores.
For more information about Wednesday and her work, please click HERE.