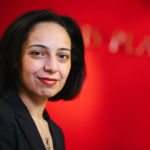 Myself and my colleagues in the Employment team have expertise in advising employees who have been presented with a Settlement Agreement by their employer or individuals who are wishing to negotiate an exit from their current place of work which more often than not will result in a Settlement Agreement.
In short, a Settlement Agreement is a way of compromising any claims you may have in return for a financial payment. Reasons could include:
Redundancy;
Unfair dismissal;
Exit package;
To settle a tribunal claim for unfair dismissal or discrimination;
As part of performance management procedure,
As part of a Protected Discussion;
Following a grievance or
By mutual agreement
Whatever your circumstances are, we can provide fast and thorough advice, supporting you every step of the way.
We understand that it is never easy when you are in this kind of situation and facing the end of employment – especially in the current difficult market. Therefore, we ensure that our advice will be tailored specifically to your personal set of circumstances.
We will negotiate with your employer on your behalf, to make sure that you achieve the best possible outcome financially and also in terms of the content of the Settlement Agreement. We will also explain the terms of the Settlement Agreement to you in a way that you will understand how they impact you.
And we may ask your employer to include any additional provisions in order to protect your position at the point of termination of your employment as well as in the future.
There may be circumstances that a Settlement Agreement is not the right outcome for you and again we can advise you on alternative options.
We have over 20 years' experience in the field and understand that choosing the right Settlement Agreement solicitor is crucial.
For more information, please contact me on 0161 832 3304.