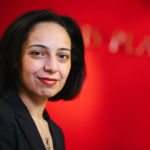 It has been reported that a little known provision of the government's job retention (furlough) scheme has come to light in recent days. It can be used by employers to cover payments for employees who are self-isolating.
This means that employers can furlough self-isolating staff and claim (the normal) 80% of that employees salary from the scheme to be paid to the employee rather than placing them under Statutory Sick Pay.
HM Treasury has re-iterated that the intention of the furlough scheme has never been to cover short absences from work, including self-isolation, and this should ideally not be considered by employers when making the decision on who to place on the furlough scheme. However, this doesn't prevent employers from doing so.
To discuss any of the above, please contact me via Shiva.Shadi@dbf-law.co.uk or call 0161 832 3304.