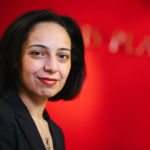 The Government announced over the weekend that due to the new national restrictions it was reinstating the Coronavirus Job Retention Scheme which was due to expire on 31st October.  This has now been extended to cover the month of November.  It is believed it will continue until 2nd December. However, we are awaiting confirmation from the Government in respect of the length of this new extension.
Who is eligible for the Furlough Scheme?
The rules in respect of employers are the same as before i.e. that they must have a UK bank account and a UK PAYE Scheme.  There is no requirement for any employer to have previously used the Furlough Scheme.
In respect of employees, they must have been on an employer's PAYE payroll by 23.59.59 on Friday 30th October.  The critical point is that there must have been an RTI submission notifying payment for that employee to HMRC on or before that date.  The Furlough Scheme applies to all employees regardless of the type of contract they hold, including zero hour employees.
What is the level of financial support under the extended Furlough Scheme?
This scheme reverts back to the level of support that was provided in August.  Employers will need to cover national insurance and employer pension contributions.  Employers will also be required to pay for any hours that an employee actually undertakes work.
For hours not worked by the employee, the Government will pay 80% of wages to a maximum of £2,500.00 per month.
Employers can choose to top up employee's wages if they wish at their own cost.
Date for submission of claims
This is yet to be announced and we await further guidance from the Government.
Job Support Scheme
The Job Support Scheme will now be held in abeyance and is likely that both schemes 'open' and 'closed' will be reinstated following the current national restrictions.
If you would like further advice on appropriate Furlough Agreements that must be in place between an employer and an employee, please do not hesitate to get in touch with me via shiva.shadi@dbf-law.co.uk or call 0161 832 3304.
If we can help with any other aspects with the current difficulties that everyone is facing again, please do get in touch.