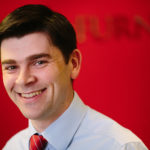 The stamp duty holiday, which was introduced last year, has been of huge benefit to the housing market and wider economy. As a firm, we have seen a surge in transactions but there are now real concerns about what will happen once it comes to an end on 31st March – especially for those sales that don't complete in time despite all parties' best efforts. It's a complicated issue but one way around it, if an extension isn't announced in the Budget on 3rd March, could be for the Treasury to phase out its removal.
In practice this would mean that for any transaction where a mortgage has been approved by the end of March an additional three months would be given to complete.  If this happened, I firmly believe the market would be reassured and it wouldn't fall into a potential abyss.
Another factor is that valuations, surveys, mortgage approvals, and the conveyancing process as a whole have all been impacted by COVID with things taking far longer than usual. My fear is that we risk building up a potential backlog of transactions as the deadline looms large and that chains all over the UK could collapse at the last minute if people believe they will be hit with large stamp duty payments they presumed weren't coming their way.
This isn't about delaying things just for the sake of it. It's a sensible reaction to what's happening as chains could be disrupted in the run up to the deadline as people start to get jittery. With millions still on furlough, ongoing job uncertainty, and no confirmed timeline of when we're going to exit lockdown, confidence is shaky so while pile on even more pressure with the immediate and universal re-introduction of stamp duty?
The government's pausing of stamp duty payments back in July was a bold step and has without doubt given the market a shot in the arm and unleashed pent-up buyer demand. This has been a good thing and is a real marker in terms of how the economy is performing along with how strong consumer confidence is. The latter has been especially hard to quantify over the past 12 months with the usual traditional litmus tests of retail, leisure and travel spending all effectively on hold.
The stamp duty holiday has most certainly achieved what it set out to do and has driven sales, but we need to take a slightly longer-term view and a phasing out of the stamp duty holiday might well mitigate potentially avoidable damage. This isn't just speculation as we know from past stamp duty changes that they effect buyer and seller behaviour. It seems like a no brainer to me.
If you have any property related queries, please contact me here. Alternatively you can read more about of residential property services here.