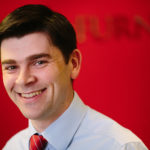 In the Coronavirus Act 2020, there are some measures which impact property litigation practioners – particularly those that restrict the recovery of possession of both commercial and residential premises in England and Wales.
The key points are:
Amends to the Rent Act 1977, Protection from Eviction Act 1977, Housing Act 1985, Housing Act 1988 (HA 1988) and Housing Act 1996

The effect of the amendments is that the relevant statutory notice given as a precursor to possession proceedings for most residential tenancies is increased to three months. This includes section 8 and section 21 notices under the HA 1988. This period can be extended up to six months.
Business Tenancies

In relation to a business tenancy, no right of re-entry or forfeiture for non-payment of rent may be enforced in any way until 30 June 2020 or such later date as the Secretary of State or Welsh Ministers may specify.
During this time, no conduct by or on behalf of a landlord is to be regarded as waiving a right of re-entry or forfeiture, unless the landlord gives an express waiver in writing.
For existing litigation based on forfeiture for non-payment of rent, the tenant cannot be evicted before the end of this period.
Failure to pay the rent during this period be disregarded for the purposes of section 30(1)(b) of the Landlord and Tenant Act 1954 (persistent delay in paying rent).
If you would like to contact Richard, please email Richard.hamilton@dbf-law.co.uk or call 0161 832 3304.