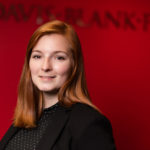 Is the debtor company unable to pay it's debts?
When presenting a winding up petition, the most common ground relied upon by creditors is that the debtor company is unable to pay its debts.
A debtor company is considered to be unable to pay its debts where:
A creditor has served a statutory demand for a debt of more than £750, and the debtor company has failed to pay the debt within three weeks.
A judgement against the debtor company is unsatisfied.
The company is unable to pay its debts as they fall due (cash flow insolvency).
The value of the company's assets is less than the amount of its liabilities, taking into account its contingent and prospective liabilities (balance sheet insolvency).
Statutory demands
A statutory demand is a written demand served by a creditor on a debtor company under the Insolvency Rules 1986. The statutory demand must be in the required form and state the amount of the debt and be dated and signed by the creditor or a person authorised to make the demand of the creditor's behalf. The statutory demand must be left at the debtor company's registered office address.
There must not be any other petition pending
Before presenting a winding up petition, a creditor must make sure that no winding up petition is already pending against the debtor company. If a creditor presents a petition while another is pending, there is a risk that it will be ordered to pay costs. A creditor should search the companies register at Companies House and check the Central Registry of winding up petitions before commencing winding up proceedings.
Is the debt disputed?
If a creditor commences winding up proceedings on the basis of a debt that is genuinely disputed by the debtor company or the debtor company is able to set off a debt which is more than the petitioning debt, then the debtor company may apply to the court to have the petition dismissed as an abuse of process and the court may order the creditor to pay the debtor company's costs.
Validation Orders
A debtor company against which a winding up petition has been presented may apply to the Court and seek an order that dispositions of its property, including payments out of its bank account, shall not be void in the event of a winding up order being made at the hearing of the petition. This is known as a validation order.
For a creditor, a validation order increases the risk that it will not be able to make a full recovery from the debtor company in the event that it disposes of all or the majority of its cash and/or assets.
If you require any assistance or advice regarding statutory demands or winding up proceedings, please contact us on 0161 832 3304 and ask to speak to someone from the Dispute Resolution department.
For more information about Rebecca and her work, please click HERE.