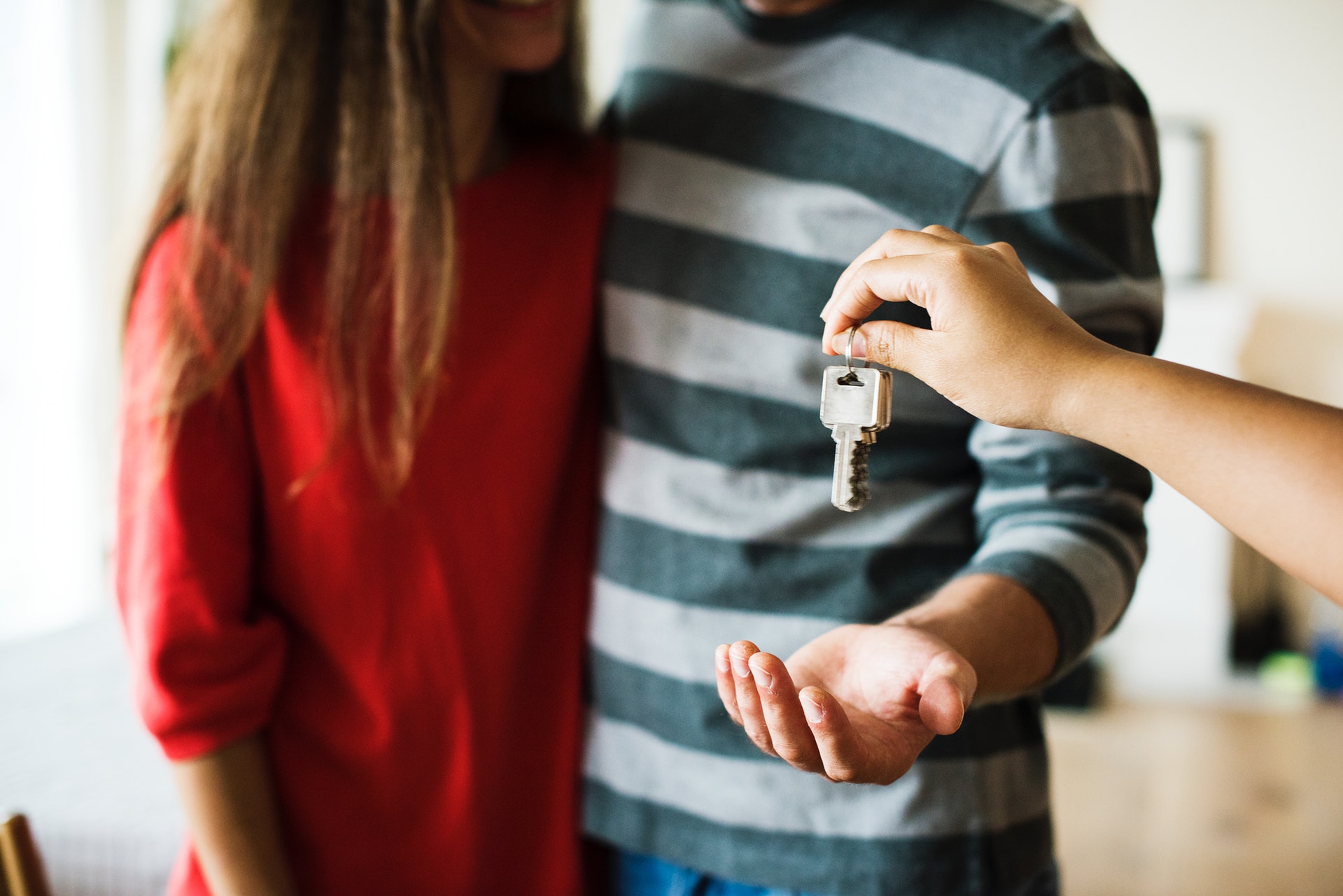 Welcome to the latest departmental newsletter from Davis Blank Furniss.  Our focus this time is on our Property department.
DeBrieF OPINION
Jennifer Smith – solicitor in our Property department – discusses High Street vs On-line Estate Agencies
If you are considering selling your home, you may have noticed increased advertising for on-line estate agencies offering to sell your property at substantially reduced fees.  Greater competition in the field therefore gives sellers options when deciding how to market their property for sale.  Before deciding what is best for you, you should consider what you want from your estate agent and perhaps more importantly what you want for your money.
An on-line agency will usually offer a similar service to that offered by a high street estate agent.  For example, both can be expected to value your property, market it for sale and arrange viewings with potential buyers.  There are however some potentially significant differences that may affect your decision.
In most cases using an on-line estate agent will be cheaper than using a high street agent and the more expensive your home is, the more you could save if fees are based on a percentage of the sale price.  This is perhaps the most significant attraction of the on-line agent.  They are also convenient to use, often offer fixed price arrangements, may have out of hours call centres to offer assistance and their sites can be accessed 24 hours a day.
A traditional agency may be a more expensive option and be more limited on opening hours, but can offer local knowledge as a major selling point.  They will have a physical presence in the local area you are selling in and most local estate agencies will also advertise on national property sales websites. They should be familiar with the local schools and amenities and perhaps more importantly may have a stronger understanding of the local property market and be able to pitch your property appropriately.  Also, whilst both types of agency should have systems in place to vet potential buyers, such as asking them to provide a mortgage decision in principle, a high street agent may have more personal knowledge of the current pool of potential buyers in an area or have links to local investors or developers which an on-line agency may not.
A traditional estate agent may carry out viewings for you, whereas an on-line agent may not be able to offer this service, or may do for an additional fee.  If a property is vacant or you are unable to deal with viewings at a certain time, you may need the estate agent do this for you.  Alternatively, carrying out viewings yourself may save you money and enable you to sell your property how you want to.
Generally, when selling you should ask questions as to what services are included in the estate agents costs.  For example: –
Will a sale board will be provided and put up?  Do you want a sale board at all?
Where will the property be advertised?  Shop window or on websites and if so, which ones?
Who will handle viewings and deal with price negotiations?  Are you happy to deal with this element yourself or would you prefer to delegate the role to the agent?
Will an Energy Performance Certificate be provided as part of the fee?
Will the agent assist with communication with the buyer as a sale goes through?
Some agents may provide all of these as part of their agreed fee or commission, however others may charge extra for additional services.  You should make sure it is clear from the outset what you can expect to receive from them and what their involvement will be throughout to ensure you are not hit with unexpected costs further down the line.
You should therefore consider what is best for you in your circumstances.  As with all things, certain aspects are more important to some than others and you should look carefully about what you want from your relationship with your estate agent and how you think you will best be served.
For more information about Jennifer and her work, please visit:-
https://www.dbf-law.co.uk/our-people/jennifer-smith/
DeBrieF OPINION
Richard Hamilton – partner in our Property department – discusses Energy Performance Certificates and Minimum Energy Standards
In England, an Energy Performance Certificate (EPC) must be prepared and issued by a qualified and competent specialist prior to the marketing of a building for sale or let.  The certificate contains recommendations on how a prospective owner or tenant can take measures that will reduce the ongoing energy costs of the building.  The EPC will be rated between A to G (A being the most energy efficient).
The legislation is continually evolving and further amendments to the Energy Performance Regulations came into force on 9th October 2015, which mainly affects local authorities in relation to their own buildings.  There is no need to go into the precise detail of these latest changes. However, the current changes bring into focus that in the short to medium-term  there will be further changes that will affect privately owned properties.
In 2016, new legislation comes into force that will require landlords of residential rental properties in band F or G to take appropriate and reasonable measures to improve the energy performance of that building if asked to do so by the tenant.
From April 2018, it will be unlawful to let residential or commercial properties with an EPC rating of F or G.  The 2018 changes could have significant implications for landlords or for occupiers who also wish to assign or sublet space.
The issues that could face property owners or occupiers in 2018 include:-
Some leases may punish tenants who have inadvertently taken on the liability for upgrading properties to band E or above.  This could have hidden cost implications for occupational tenants.
Marketability of some properties could be reduced or impossible if they are within bands F and G.
Property valuations may drop if marketability is diminished.  There could be greater liabilities for tenants or building owners in relation to dilapidations on vacating premises.
There could be problems surrounding rent review calculations.
Both property owners (including landlords) and tenants need to start planning now for the proposed legislative changes to ensure that they are not caught out by surprise in 2018 and to ensure that they do not face hefty costs in upgrading the properties where it may be more manageable or cost efficient to stagger any required upgrading works now, market the property now for sale or re-negotiate leases early.
For more information about Richard and his work, please visit:-
https://www.dbf-law.co.uk/our-people/richard-hamilton2/
DeBrieF TEAM SPOTLIGHT:
Rosemary Reynolds, trainee solicitor…
What does your role at Davis Blank Furniss involve?
I am a trainee solicitor in the Property department.  I work on a mixture of residential sales and purchases alongside large commercial property transactions for businesses across the North West.  I am involved in every element of the transaction; from the initial instruction to ensuring that the final agreement is reflected in the contracts and they are all fully and properly registered.
What is the best thing about your job?
I have always had an interest in property, having worked throughout my studies at my family's business in the property sector.  I have been able to come into the legal side of the industry having seen the importance of establishing and maintaining solid legal frameworks around individuals' and often companies' most significant expense.
What is the best case you have been involved in?
I am currently involved in a large corporate and property acquisition whereby the business, employment and property departments at Davis Blank Furniss are working together to tie in all the matters that need to be considered in such a deal.  I have had the opportunity to get actively involved in negotiation of terms and ensuring that proper investigations are carried out to protect the clients' interests.
Name the person who has been the biggest influence on your career.
My mother, a business owner, who has always encouraged me to strive for independence and knowledge and to never turn down the opportunity of an adventure.
If you were not a lawyer, what would you be doing?
I would be an outdoor activities instructor, kayaking and climbing around the Lake District.
DeBrieF Q&A
Charlotte Lowe – solicitor in our Dispute Resolution department – on Rights of Way
Q: What is a right of way?
A: A right of way exists when the owner of a piece of land has the benefit of being able to cross a piece of land owned by someone else.  Rights of way can variously allow access by foot, vehicles, horses or a combination of uses. Rights of way created a long time ago referring to access with horse and cart may sometimes be interpreted, by the courts, as allowing a right of way with vehicles.  A right of way can be created for a particular purpose, for example, maintenance of a property.
Q: How can rights of way be created?
A: There are three main ways to create a right of way: (1) by an express agreement (2) by necessity (for example, when without the right of way there would be no other way to enter a property) and (3) by, what is known as, prescription.
Q: What is prescription?
A: A prescriptive right of way is created when a party has acted as if they had a right of way over a piece of land for a certain period of time.   In order to acquire a registerable prescriptive right of way in this manner the right of way cannot have been used with the consent of the owner, by deceiving the owner or by force. Also they will have to show it has been used for in excess of 20 years. If they can satisfy both parts of this test then they may be able to register the right of way.
Q: Can someone stop me using a right of way?
A: If you have a right of way then you are allowed to use it in the manner agreed (for example, on foot or with a vehicle etc.).   Also, the land owner should not make it overly difficult for you to use the right of way, for example, by making you pass through a series of gates.
Q: What can I do if someone is interfering with my right of way?
A: If someone is preventing you from using a right of way, or is making it difficult to use a right of way in the way you are entitled to use it, then you should seek legal advice immediately. One option may be to apply for an injunction requiring the land owner to allow you to use the right of way. However, in order to seek an injunction, action needs to be taken very swiftly. If you fail to make an application as soon as you discover the problem the court is less likely to award you an injunction.   Alternatively, you could seek a declaration from the court that you are entitled to use the right of way.
Q: If I haven't used the right of way for a long time have I lost the right to use it?
A: It is possible for a right of way to be abandoned and, if established, the land will be released from the right of way. However, it is hard to show that a right of way has been abandoned as the courts do not think that people should lose rights over property easily. It has to be shown that the person had the intention that neither they nor anyone who bought the land after them should be able to use the right of way. This is difficult to establish in practice.  As such, it is hard to lose a right of way even if it hasn't been used in a long time.
Q: Can I remove a right of way over my land?
A: It is possible to remove a right of way over your land. You could try to establish the right of way has been abandoned (see above).  The most common method to remove a right of way is by written agreement. Often the party with the right of way will be reluctant to give it up and you will have to negotiate a sum to release the right of way.
Contact Us
If you have any queries or require any further information, please do not hesitate to contact our team of specialist solicitors on 0161 832 3304.