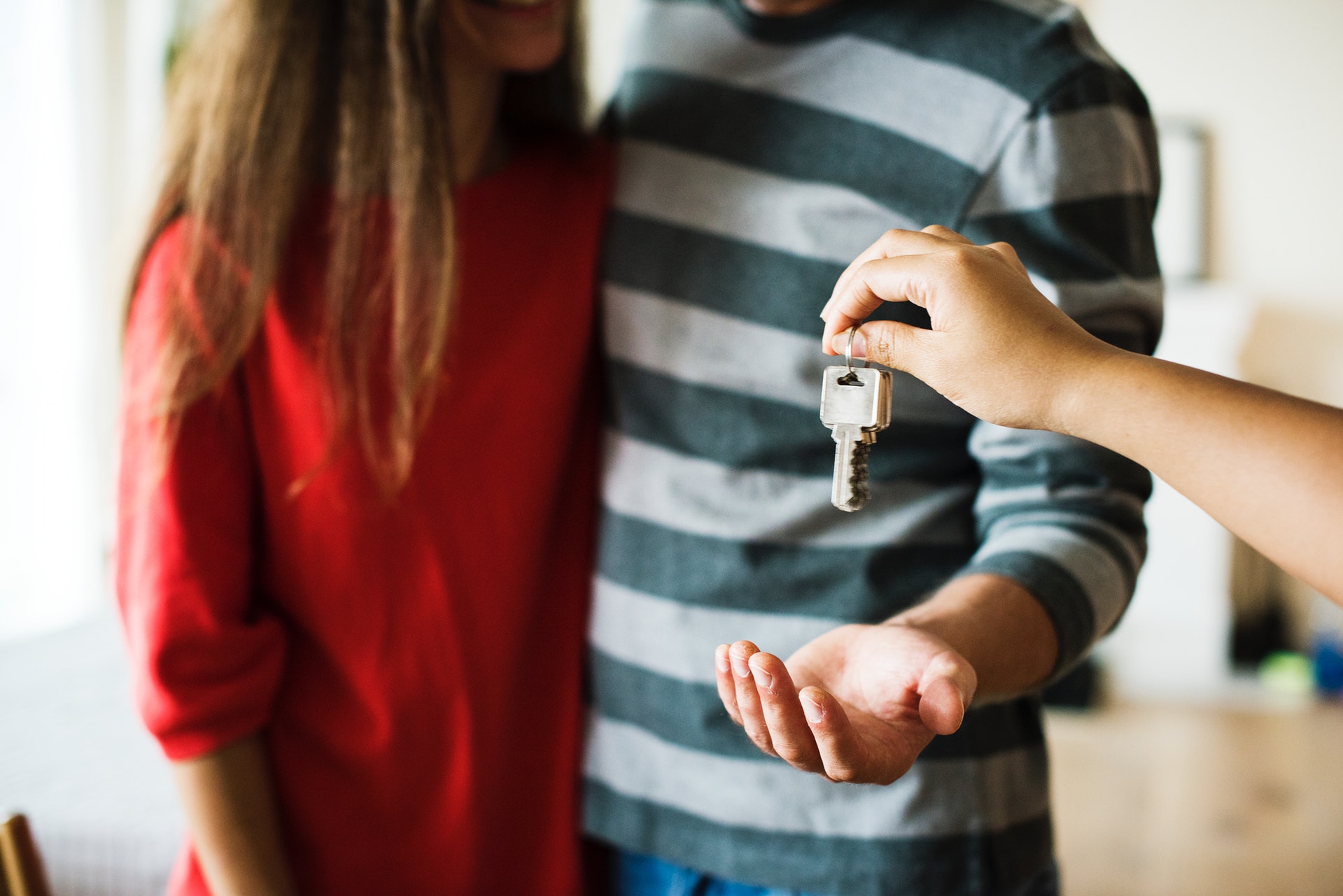 Welcome to the latest departmental newsletter from Davis Blank Furniss.  Our focus this time is on our Property department.
DeBrieF OPINION
Alex Herbert – trainee solicitor in our Residential Property department – discusses the New Inheritance Tax Provisions
New Inheritance Tax Rules have recently been announced by the Government, meaning that many estates could save thousands on Inheritance Tax following a death of a parent or grandparent. This change has been introduced to alleviate the increasing number of estates paying inheritance tax due to the rises in property prices over the past twenty years. This new allowance applies directly to a property owned and lived in by someone who has died, provided that they leave the property to a direct descendant.
Currently, when an individual dies (depending on whether they made any gifts within seven years of their death) they are able to leave £325,000 without the estate having to pay tax. This can be increased to up to £650,000 tax free when the second partner of a married couple dies (as long as the first spouse left everything to the survivor). However, for all deaths after 6th April 2017, the new provisions will potentially give an individual's estate an additional £100,000 tax free allowance, provided that the deceased owned a property that was, at some point, lived in by the deceased.
In addition the property must be left to a direct descendant (such as a child, grandchild including step, foster and adopted children). Additionally, this new provision is set to increase by a further £25,000 per year up until 6th April 2020, meaning each estate will have a nil rate band threshold of £325,000 plus £175,000 relief for property left to direct descendants. This could therefore mean that for a married couple, when the second spouse dies, they would be able to leave up to £1 million of their estate to direct descendants, with no Inheritance Tax to be paid.
However, this new relief is limited if the value of an estate exceeds £2 million.  If an estate is worth more than £2 million, for every £2 that the value of the net estate exceeds the threshold, the amount of relief available will be tapered by £1. Therefore if a person was to die on 6th April 2017 with an estate worth £2.2 million they would receive no benefit from the new allowance i.e. they would be over the £2 million threshold by £200,000 which would reduce their allowance (by £200,000/2 = £100,000) to nothing.
The rules also include provisions that allow someone who wishes to downsize their property during their lifetime to still benefit from the increased tax threshold despite the fact they may no longer own a property worth over the threshold at the date of their death.
Clearly, for married couples with homes and savings, whose estates would previously be taxable, this new provision is of great benefit. It has, however, received some criticism from those who have no children or grandchildren and are unable to benefit from the new allowance. In addition, the Government has announced that the nil rate band is now frozen until revision in April 2021.
Given the current increase in property prices, it is likely that the new provisions will prove advantageous to some estates. In addition, many people are now choosing to make a Will or update their existing one to deal with the new tax rules. Should you wish to discuss your property options, or obtain a quote for a sale or purchase, please contact our Residential Property Department on 0161 832 3304.
DeBrieF INTERVIEW: Stephen Clayton from Thornley Groves
What's your role at Thornley Groves?
Sales Manager for the city centre operation.
What is the current state of the city centre property market?
Quite simply, hectic! There's been a significant uplift in stock coming to the market since the turn of the New Year and there's still a huge surplus of buyers so sales are being agreed within days in a lot of cases. There was a lot of turbulence in the market throughout 2016 but we appear to have weathered the storm and come out the other side in a market that is thriving. Manchester is very much a market on its own in comparison to other key cities, with the significant ongoing development throughout the city centre, it's a very exciting market to be a part of.
Some people fear over-development/too many apartments but what's your view?

A lot of the new build stock coming to the market is for the Private Rental Sector so it's not quite as bad as people believe at a first glance. Manchester is fast becoming a go-to investment hub for investors from all over the globe so the amount of investor buyers is only increasing. Similarly, there is a vast amount of commercial development as well, which only naturally means that more people will be living and working in Manchester – and they will need somewhere to live! Manchester is a growing city, and for such a versatile and vibrant place to live and work, there will always be a demand to match the supply of new property.
Who is your typical customer?
Our database of buyers generally consists of first time buyers or investors, with the occasional mover or second home buyer. As a natural progression, these buyers become sellers so you'll find the same categories apply to our sellers.
What kind of properties are in most demand?
Given the demand for property in the city centre, there's no particular type which I could single out as being the most desirable. There's always going to be a strong demand for properties which deliver strong rental yields for investors along with properties which offer something unique, such as converted developments with exposed brickwork, iron beams and so on.
How could city centre living be improved?
Anything I could suggest is already being, or already has been done. There are so many new bars, restaurants and shops opening throughout the city; from the quirky Northern Quarter to the cosmopolitan bars and restaurants of Spinningfields – there is quite literally something for everyone. There's also a range of other key features such as major sporting grounds (namely Old Trafford, of course) and facilities along with major transport links and various other attractions. The positive expansion of the Metrolink is only improving the transport both within the city centre and also making it easier to commute to the peripheries of the city and beyond. The only real improvement would be more quality schooling within easy reach of the city centre, as for second home owners or families this is a big cause for them having to move outside of the city.
What are your thoughts/ predictions for 2017?
It will be interesting to see how it plays out but I'd be confident of the current positivity surrounding the market to continue for the short to medium term at least. The general consensus of everyone involved across Manchester remains optimistic and collectively I believe we're in a city with a real identity that is determined to keep looking forward and building on the cultural foundations that Manchester has an abundance of. The rates which banks are offering on mortgages are the lowest we have seen for some time and as it stands they are due to remain at this level for the foreseeable, which will heavily assist in the buoyancy of the market.
Twitter – @thornleygroves
FB – Thornley Groves Estate Agents
Instagram – @thornleygroves
DeBrieF NEWS
Richard Hamilton – partner in our Commercial Property department – discusses Option Agreements
In the last six months we have seen an increase in the number of Option Agreements that clients have asked us to deal with.
The country needs new housing stock, there is pressure on the government to relax greenbelt restrictions to enable further development, and most importantly developers have an appetite to develop. If you own land in an area ripe for development, you may be approached by a developer who would like to purchase your land (subject to satisfactory planning permission being granted for redevelopment) or indeed you may wish to market the land for sale. In either case an Option Agreement may be the way to proceed.
What is an Option Agreement?
It is an agreement made between a landowner and a potential purchaser for the conditional sale of property or land. By entering into an Option Agreement, both parties are entering into a contract whereby the purchaser will have a legally binding option to buy the land on a certain or ascertainable date, within an agreed option period, on or after the satisfaction of certain conditions such as obtaining suitable planning permission.
Developers have experience in negotiating and completing Option Agreements as they are a common vehicle used by them to increase their land banks without necessarily having to complete the purchase of land without first having certainty that their proposed development can proceed on a sound economical basis.
For the landowner it is extremely important to fully understand the terms of the Option Agreement and they should ensure that professional advice is taken to maximise the land value which could be achieved through development of the land.
Normally, the developer will take on the liability and cost for seeking the planning permission, which is right and proper, as they can call upon their skills, knowledge and financial clout as an experienced developer.
As part of the negotiation process there will either be an agreed purchase price added to the contract or there may be a formula for the future calculation of the value of the land (which will be dependent on the planning permission obtained).
If the developer is successful in obtaining the planning permission that they require the contract will ideally (from the landowner's perspective) compel them to purchase the land, but if they are not compelled to purchase then the landowner will as a minimum retain the land which now has the benefit of planning permission which should increase value and saleability.
Advantages for Developer
By securing an Option Agreement a developer knows that they will have a specified agreed timeframe to obtain planning permission to enable them to devise a profitable development. It takes a lot of time, money and expertise to secure planning permission and by securing an Option Agreement the developer will have certainty that the land can be purchased without the landowner being able to sell the property to another developer partway through the process.
The Option Agreement can be registered at the Land Registry to provide legal protection and to secure the legal rights granted to the developer.
If, in the Option Agreement, the developer can fix the final purchase price, then this can be advantageous should land or property values increase during the option period, particularly where option periods last for a number of years.
Advantages for the Seller
The seller can rely on the skill and expertise of a developer in obtaining planning permission. If the developer is compelled to purchase on the granting of a satisfactory planning permission then this could provide the landowner with a fixed purchase price which could withstand a property downturn in respect of values.
The landowner would normally receive a non-refundable deposit in exchange for the option agreement which could provide some initial cash up front.
There is the possibility for a landowner to agree an overage agreement which could potentially provide increased revenue dependent on the number of units or the ultimate profit made by the developer.
Main Considerations for Landowners
Before the landowner negotiates an Option Agreement there are a number of considerations that should be looked at:-
Does the landowner want any control or involvement during the project?
Does the landowner want to ensure that the Option Agreement is only for the benefit of a specific company or individual so that it is not assignable to a third party?
Consideration should be given as to the length of the option period that the landowner is willing to grant to the developer as during the agreed option period the landowner will be limited as to how they deal with the land.
The landowner should consider the minimum price that they must achieve before entering into the option agreement and make sure that it is safeguarded.
The landowner should make sure that if the planning permission is granted but the option is not exercised by the developer that all plans and documents in relation to the planning permission are fully assigned to the landowner.
We can help with advice for both landowners and developers. If you would like a chat, please feel free to contact Richard Hamilton of our Commercial Property team. We can offer fixed fees for drafting and completing Option Agreements.
For more information on Richard and his work, please click HERE.
DeBrieF News
Robert Parkinson Joins Property Team
We are delighted to announce that we have further strengthened our Residential Conveyancing department this month after welcoming Robert Parkinson to the team.
Robert completed his law degree and LPC qualification at UCLan. His new role includes handling the sales and purchases of both freehold and leasehold properties, advising on buying a council house, remortgaging of residential property, transferring ownership as well as shared ownerships
Richard Hamilton – head of Property – commented: "We are delighted to welcome Robert to the practice and I'm sure he will be a valuable addition to the team."
Whilst Robert added: "I'm really excited to be joining Davis Blank Furniss and I'm now looking forward to helping further grow both our client base in Manchester and across the North West."
Contact Us
If you have any queries or require any further information, please do not hesitate to contact our team of specialist solicitors on 0161 832 3304.