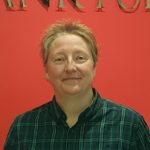 So, a relative dies who you know for certain wrote a Will. But – you can't find it. You've looked everywhere without success. All you have is a photocopy; will that do?
When a person dies, their Will is 'proved' at the Probate Registry – this means it is deemed to be an original and valid Testament setting out the deceased's wishes. The Will is attached to the Grant of Probate for reference and that Grant gives the Executors the authority to deal with the provisions of the Will; gifts of property, money, chattels and the distribution of the residue once all the liabilities have been paid.
But, all you have is the photocopy!
If the person who made the Will kept the original at home with them after signing it, rather than asking for it to be stored in a secure archive, there is a legal presumption that (if the original cannot be found after their death) they must have destroyed it during their lifetime. Executors may try to argue with the Probate Registry that this action would have been very much out of character for the deceased; but these arguments must be backed up with irrefutable proof. Having your original Will at home, where any number of hazards abound, is a risk; you could destroy it by accident, the dog could chew it or it could be lost to a burglar's light fingers.
However, if a solicitor's office or Will Writing firm has lost or misplaced the Will or it was destroyed in a fire or flood or other Biblical occurrence at their offices, then a copy can still be proved at the Probate Registry. The solicitor provides a statement which described what happened to the Will after it was signed and the result of their investigations into its whereabouts.
The Executor may also have to provide the authority of anyone who may be adversely affected by the copy Will being proved. This is often estranged family members who may otherwise have benefitted from the deceased not making a Will. The chances of a disgruntled potential beneficiary agreeing to prove a document which disinherits them are slim, at best. Family feuds or rifts may have been the reason for the deceased making their Will in the first place.
Proving a lost Will can be an expensive and time-consuming process. That is why you should consider who is holding your original Will very carefully – unless you have an underground vault!
If you would like further information on how to deal with a lost Will, please contact either our Manchester office on 0161 832 3304 or Glossop office on 01457 860606.
For more information about Wednesday and her work, please click HERE.