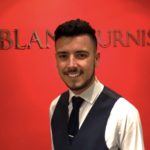 A very common question received from a seller at the outset of the transaction is "what information/documentation should I provide to you, and do you require all of the title documents/deeds that I have in my possession?"
Firstly, it is a good idea to send your solicitor all the paperwork that you hold with regards to the legal title of the property, as this can reduce the delays throughout the conveyancing transaction and it can result in a much smoother and efficient process.
Usual documents include, conveyances, grant of probate, wills, mortgages, and leases. These are the types of documents required to show the chain of ownership, and the buyer's solicitor will no doubt request copies of these when reviewing the draft contract paperwork. Some of the reasons why these may be requested are to establish whether the property is subject to a rent charge, whether there is evidence of a right of way or whether there is a particular covenant burdening the property for example.
Along with the title documents, the seller should also provide any guarantees, warranties, building regulation certificates or planning consents that they hold in relation to any works that have been carried out either by them or their predecessors in title. These will be required to show that the works have been carried out to the required standards and that the relevant conditions have been approved by the local authority.
Lastly, a seller does not always know where the physical deeds are held. They may be with the solicitor that acted on the purchase or they may be with the mortgage lender (if the property does or previously had a mortgage noted on the title).
If the deeds are nowhere to be found, it is not the end of the world! Since the Land Registration Act 2002 was implemented all paper deeds have been dematerialised, which means that (providing the property is registered) the majority of deeds can be found at the Land Registry. Planning permission entries can also be found on the relevant local authorities planning portal.
If you require any further information with regards to the above, please do not hesitate to contact a member of the Property department on 0161 832 3304.
For more information about Michael and his work, please click HERE.