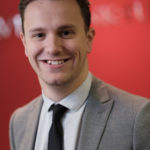 When I am instructed to draft a Will for my client, I take care to take instructions not only regarding their property and finances but about their family matters as well.
I often ask the question: Who will look after your children should you die?
Children (minors) and the appointment of guardians is a major part of my work, particularly where young families/parents are concerned.
The topic of children and guardianship is one which overlaps between the two areas of Private and Family law. When considered properly within your Will, an appropriately drafted guardianship clause should give you peace of mind and allay any worries you may have over the welfare of your children should you die before they become adults.
Guardianship: A background

Who has parental responsibility for your child?

All birth mothers have parental responsibility for their children unless otherwise removed by an order from the court or where the child is given up for adoption.  Fathers married to the child's mother (or in a civil partnership) at the time the child is born, will also have automatic parental guardianship for the child and this will continue even if the parents divorce.
An unmarried father will have parental responsibility for a child if he is jointly registered on the child's birth certificate (from 1 December 2003), has a parental responsibility agreement with the mother or if he has a parental responsibility order from the court.
If a child is adopted jointly, both parents will have joint responsibility for the child.
Who will have guardianship of your child if you die? 

If you have parental responsibility for a child you can decide whom will look after your child should you die.
It is a misconception that godparents have automatic responsibility for your child should you die.
The appointment of a guardian can be made in writing – in a deed signed by the person with existing parental responsibility (s5(5) Children Act 1989). An appropriately drafted Will, dated and executed by the existing parent with two signing witnesses can therefore achieve this.
If you have parental responsibility for a child and you die without having appointed a guardian, then if there is no surviving parent the court would be required to appoint someone to be the child's legal guardian.
The appointment of a guardian would be done in accordance with the child's welfare and best interests (s1 Children Act 1989). There is a set of guidelines that the court follows in order to determine what is best for the child.
A court decision can of course result in an unwanted outcome; particularly if for instance the parent would not have wanted the court to nominate a person to act as guardian for their child.
Who should you appoint as guardian for your child? 

You should appoint someone you can trust.
Factors such as the person's lifestyle, personality and financial stability should be taken into account. The existing family of the intended guardian should also be considered.  Would the guardian be able to look after another child/children? Would your child be comfortable living with the guardian's existing family?
If you are appointing guardians for your child jointly within mirror Wills between you and your partner, it is important that you try to keep the intended guardians the same. Having separate guardians in two different Wills can cause problems. If the appointed guardians are different, there may be disputes on how the child should be brought up. Issues regarding where they should live, where they should be educated, go to hospital and healthcare could become problems if not properly agreed.
Can you appoint a guardian with conditions? 

Sometimes it may not be appropriate to appoint certain people as guardians.
Often for example, a client will have an inclination to appoint grandparents as guardians in their Will.  I often ask clients to consider whether this would be appropriate? Age, health and mental capacity are factors to be considered in choosing a guardian as well as their lifestyle and financial stability. Sometimes grandparents might not meet these criteria.
The solution is often to draft conditions into the guardianship clause in order to accommodate for these risks. For example, "Grandfather, Mr Smith is to be appointed as guardian as long as he is willing to be appointed and that he is under the age of 60 at the time of my death". Alternatively, if the intended guardian has died, lost mental capacity or simply no longer wishes to act, a substitute guardian can be put in place.
It is important to note however that you cannot appoint a guardian and thereafter remove the guardian if they do not meet certain conditions after your death. Once you have died and the guardian has been appointed, only that person (the new guardian) can appoint a new guardian for the minor/child afterwards (s5(3) and (4) Children act 1989).