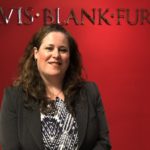 We are living in unprecedented times and it would appear that one very unfortunate consequence of the current pandemic and lockdown is an increase in domestic violence and abuse.
Domestic violence and abuse have similarities to the Coronavirus, in that they make no distinction between gender, age or class. There are hundreds of thousands of families in the UK who live in fear every single day. We know from our clients that the ability to escape the confines of the home – whether it's to work, to see friends or family – is a lifeline and coping mechanism. However, the current situation removes all of those options and leaves victims trapped with their abusers.
The police are already trying to spread messages through various social media platforms; they've been asking neighbours and communities to look out for each other – in particular for signs of domestic and child abuse and to report any concerns.
The difficulty is that all too often the victims of abuse are very good at hiding what they are going through. Also, perpetrators of domestic abuse are cunning and usually ensure that none of the bruises or injuries they inflict are visible. All of this means a potential victim may not be easily identifiable, just from first sight. Therefore, we all must try even harder to help those who are suffering by pulling together to ensure they are protected as much as possible in these difficult times.
Anyone who is a victim of such abuse must remember that they are not alone and that there are many services available which can support them. The police will always come and intervene initially, but often all that they can do is to put a sticking plaster on the problem but a more long-term solution is always required.
That can be a daunting prospect but we'd encourage anyone stuck in a cycle of abuse to reach out. Organisations such as Women's Aid and Refuge are there to help as are family and relationships legal experts such as ourselves. It takes bravery but everyone deserves to be safe and happy. Taking that first scary step is so important but it will allow the victims of the abuse to move forward with their lives.
—
Kirsty is a Partner in our Family team. She can be contacted via: kirsty.morbey@dbf-law.co.uk