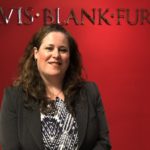 On 9th April 2019, the Government announced that after years of campaigning and lobbying, that there was finally going to be reform of the divorce laws. The ground-breaking change announced, was that the Government intended to do away with the old style of divorce where you had to give a reason in support of the irretrievable breakdown of your marriage, for example adultery, bad behaviour or a period of separation. The Government announced the intention to simplify the divorce process, whereby all divorces would be based upon one simple ground of irretrievable breakdown of the marriage, to be supported by a statement of irretrievable breakdown.
The proposed reform was welcomed by many different commentators and Family Law groups, although it came in for criticism from Religious groups, who felt that the divorce process was being over-simplified.
On 25th June 2019 a majority of MP's backed the Divorce, Dissolution and Separation Bill, which was then sent to committee stage for scrutiny.
However, by 6th November 2019, when Parliament was dissolved in order to hold a General Election, the Divorce, Dissolution and Separation Bill had not yet been passed. The Rules of Parliament state that if a Bill has not been passed by the end of a Parliamentary session, then the Bill must be dropped. Consequently, it seemed that the promised reform of divorce was over, before it had even begun.
However, there is light at the end of the tunnel. Previous Bills that have been dropped, before the end of a Parliamentary session, can be reintroduced by the new Parliament. Boris Johnson has announced his intention to revive the Divorce, Dissolution and Separation Bill under his new Government, confirming his intentions in his Queens Speech on 19th December 2019. Unfortunately, upon the reintroduction of a Bill, all previous progress is lost and consequently, the Bill starts again from scratch.
We are now waiting once again for the Bill to be backed by a majority of MP's in Parliament, which will then allow it to move to the committee stage for scrutiny.  It is indeed extremely unfortunate that the Bill had previously progressed to this stage back in June of last year.
However, the campaigners in support of Divorce Reform will continue to keep the pressure on to ensure that the Bill eventually passes through Parliament and finally becomes Law.
It is true to say that these changes are eagerly awaited by most Family Practitioners, as they will ensure that divorces can be dealt with as non-contentiously as possible.
For more information about Kirsty and her work, please click HERE.