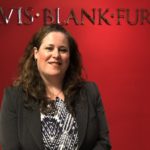 What is Collaborative Law?
Collaborative Law is way of resolving family matters without going to court. It provides individuals, who are currently experiencing a legal family issue, a chance to resolve their concerns without having to involve the often expensive process of going to court. In comparison to Mediation there are a few added formalities; such as both parties will be assisted by a solicitor.
How does Collaborative Law work?
Collaborative Law works by holding a series of private four-way meetings between yourself, your partner or spouse and both of your Collaboratively trained solicitors.
At the beginning of the first meeting, each party must sign a Participation Agreement confirming that they are committed to resolving all the issues that are disputed without involvement of the court (except to approve and formalise any agreements made). This helps create an environment where the objectives of each party are aligned. This can be particularly helpful where there is a need to reconcile sensitive issues and can provide both parties with the reassurance that both are working to achieve a common goal.
In these four-way meetings, all parties will discuss the issues at hand and how best to resolve them. Another benefit of this process is that it can often be faster, held at more convenient times and can considerably reduce costs in comparison to the court process. Furthermore, if the issue being discussed requires the input of an expert, say an accountant or an IFA, then one expert to advise both the parties can potentially also participate in the meetings to make sure that the advice given is as balanced and transparent as possible.
Is Collaborative Law suitable in my situation?
Collaborative Law is suited to most family or relationship issues. Here are just some of the issues that can be resolved using Collaborative Law:-
Pre-nuptial agreements;
Post-nuptial agreements;
Cohabitation agreements;
Financial disputes;
Breakdown of civil partnerships or marriages;
Property disputes; and
Agreements regarding arrangements for children.
There are, however, situations in which it is not suitable. Please feel free to get in touch with our Family Law team here at Davis Blank Furniss to discuss whether Collaborative Law could help you.
How can I find a lawyer who can provide Collaborative Law?
Collaborative Law is not available at all law firms, as solicitors require special training in order to offer a Collaboration Service.
Davis Blank Furniss have several members of staff who are trained and offer an exceptional service; such as Caroline Bilous and Kirsty Morbey who are both Partners at the firm.
Alternatively, you can search for a Collaborative Professional using the following link: https://resolution.org.uk/find-a-law-professional/
How is Collaborative Law different from mediation?
Mediation is a meeting where an impartial individual assists the parties to reach an agreement. In contrast, the Collaborative process offers each side the opportunity to have their own specially trained Collaborative solicitor attend the meeting with them to offer advice and guidance. During a Collaborative meeting, each party can identify the issues at hand, agree or negotiate ways to resolve those issues, and offer complete transparency between all the parties.
Additionally, legal privilege is usually waived during these meetings. This means that you can listen to the advice of your partner's lawyer and vice versa, enabling trust to be developed in each other's adviser.
What happens if we agree?
Once an agreement has been reached, the solicitors will draft any necessary documents for submission and approval by the court which will ensure that the agreement you have reached in the meetings is legally binding.
What happens if we cannot agree?
Unfortunately, the Collaborative approach is not always successful. In such circumstances the Collaborative representatives instructed cannot continue to act for you should you wish to pursue any disputed issue through the court, and it would be necessary for you to instruct new solicitors to resolve the remaining issues during the court process.
Please be assured that any of the matters discussed and documents produced at the Collaborative meetings will remain fully confidential in this eventuality.
For more information about Kirsty and her work, please click HERE.