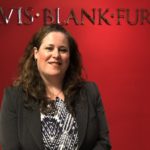 It has recently been announced that one of the richest men in the world, Bill Gates and his wife of 27 years, Melinda Gates are to divorce. The decision by the couple to end their very long and successful union has caused shock and dismay across the world. When a very high profile and wealthy couple, such as the Gates', announce an intention to separate and divorce, the attention inevitably turns to how their assets are to be divided. Especially as Bill Gates at the age of 65 is, according to Forbes, the fourth wealthiest person in the world with an estimated fortune of £89 billion.
The shock news has also led to heightened concern, in relation to the couples' numerous and extensive philanthropic enterprises and how this new phase of their lives will impact upon these.  The couple have released a statement to indicate that they do hope to be able to continue their work together at their foundation, which is good news for all of the entities that benefit from its funding.  This is also potentially good evidence of the fact that there is little acrimony between the couple and that they are hoping to be able to divorce on an amicable basis, in order that they can continue their work together in the future and also continue to be part of a family, with their three adult children.
If there is to be an issue arising from this divorce, it may well be based on whether or not the start point should be equality in light of the fact that the couple's wealth has been generated from the Microsoft brand, which Bill Gates co-founded in the 1970's.  The couple did not meet until 1987, when Melinda began to work for Microsoft as a product manager.  However, following their marriage, Melinda has very clearly taken a large role in their enterprises and in 2019 she gave an interview to Associated Press stating: "Bill and I are equal partners.  Men and Women should be equal at work".
The breakdown of the Gates' marriage could potentially be seen as following a trend that has been growing over the last few years, in respect of older couples divorcing after lengthy marriages.  In December 2019 the Office for National Statistics reported that the over 60's age group were the fastest age group of divorcing couples, leading to them being branded 'Silver Splitters'.  The International Longevity Centre, has calculated that by 2037, almost 1 in 10 people going through a divorce will be over the age of 60.
The reasons behind this increase have been questioned.  Research has shown that many of these 'Silver Separators', are consciously choosing to unhitch from each other and reinvent themselves, seeing the end of their marriage as an opportunity to travel, meet new people and potentially meet a new partner.  This could perhaps be put down to the fact that the over 60's are often cash rich, already collecting a pension and looking for new experiences.
Whether or not this trend of 'Itchy Feet', is what has caused the marriage of Bill and Melinda Gates to break down, remains to be seen.  However, what is very clear is that they will both walk away from their divorce and separation still extremely wealthy people. Hopefully they will continue to put that wealth to the assistance of the various good causes that their foundation regularly supports.
Kirsty is a Partner in our Family team. She can be contacted via: kirsty.morbey@dbf-law.co.uk or by calling 01457 860606.