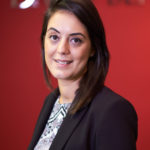 It can be a difficult and often overwhelming decision for a family member to decide which care home they should place their loved one.  We want at the very least to know a family member will be safe, cared for and will be treated with the dignity they deserve.  The sad truth is that it cannot be taken for granted that, wherever placed, the level of care received will be of a satisfactory standard.
There has of late been an increase in negative media coverage highlighting issues of abuse and poor standards of care in homes.  These shortfalls in care have on occasion resulted in criminal prosecutions of the care home staff, management and Directors.  These results on the one hand serve to demonstrate that those who neglect/abuse those who they are meant to care for will be held accountable for their actions, however it also has an extremely damaging effect on the public's perception of the care system and leaves family members at a loss of where to turn for help.
Fortunately, there is help at hand.  The Care Quality Commission (CQC) was established in 2009 to act as an independent regulator of all health and social care services in England and tasked with inspecting services and publishing reports available for all members of public to access.  The reports published by the Commission include ratings which show their overall judgement of the quality of care provided in that particular home.  The reports can be found on their website and clearly set out any evidence of breaches of regulations and also make recommendation to help the care provider improve their ratings.  These reports provide members of the public with an invaluable insight into what goes on behind closed doors and hopefully makes the decision of choosing a home for a loved one somewhat less daunting.
There are many reasons why negligence or abuse in care homes is seemingly on the rise.  One of the most pertinent explanations is the ever increasing pressure on an underfunded care system which creates a barrier to staff who wish to provide a good standard of care to their patients.  The Office for National Statistics have published figures which confirm that the number of people aged 85 plus has increased by over a third in the past decade and this trend is set to continue into the future.  Other factors which have an effect on the level of care received by patients in homes are the poor training of staff and insufficient supervision provided by management.
You may also find yourself in the situation where a family member has been placed in a care home and you have concerns that something is not quite right.  Below are some possible warnings signs which may be indicative of abuse or negligence taking place:
Unexplained/reoccurring injuries;
signs of restraint;
over/under medicating;
issues with personal hygiene;
malnutrition, dehydration and sudden loss of weight;
a sudden change in behaviour;
bed sores developing;
security issues in the home.
Care providers have a responsibility to maintain certain standards and ensure their staff are appropriately trained to carry out their duties correctly.  If you believe your loved one may be a victim of abuse or negligence, trust your instincts, talk to them and start asking questions.  A member of our Personal Injury and Clinical Negligence team will also be happy to speak with you about your concerns and provide you with the appropriate advice should you wish to take things further.
To contact the Personal Injury and Clinical Negligence team in confidence, please call 0161 832 3304.
For more information about Katherine and her work, please click HERE.