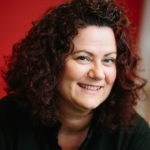 Many of us now have the option of being treated in the private sector.  This can be through work private health schemes; or alternatively, if we choose to pay for our own private cover.
The reasons are many.  Some are concerned that treatment within the NHS system can be a lottery.  Standards alter from area to area.  It is also not guaranteed who you are examined by and you can be seen by any member of a consultant's team.  This leads to lack of consistency.  There are also the dreaded waiting lists.
A rising number of us are attracted to the private health system.  The main reasons are that we are often seen within days or within a week and we are seen by a named consultant.  Also if we do require care as an in-patient we are allocated a private room.
Many of us however do not know that private hospitals do not have the same obligations and responsibilities as the NHS if they have an adverse incident or death on their premises.  Unlike the NHS, private hospitals do not have to share data in relation to their procedures.  NHS Hospitals on the other hand are under a duty of candour and must report patient safety incidents openly and make data available about these incidents to patients.
The private sector is responsible for 1.6 million operations a year.  Also there are many patients who are transferred to the NHS following treatment in private hospitals. This is often as private hospitals do not have the resources to cope with an adverse incident and they rely upon the services of a local NHS Hospital.  We all therefore need to be vigilant when we consider treatment in the private health sector.  Investigation is needed about our chosen hospital and the individual consultant.
For more information about Kate and her work, please click HERE.