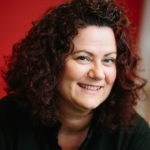 One of the most enjoyable aspects of being a solicitor is the personal and confidential relationship between us and our clients.  As solicitors we take great pride in representing their interests to the best of our abilities and acting at all times in a professional manner.
It is important to understand that clients too have responsibilities.  These are not just to their solicitor but to the Court and to themselves.  As solicitors we expect that all our clients will provide us with clear, timely and accurate instructions.  We also rely upon our clients not to provide any false, misleading or exaggerated instructions.
Unfortunately, from time to time clients can get a little carried away and a recent Manchester case has highlighted that there are very strict and draconian consequences for clients who exaggerate.
A young Stockport woman appeared before Manchester Crown Court.  She had brought a clinical negligence claim amounting to £5.7 million against a local hospital trust. The lady in question alleged that there had been a delay in diagnosing a significant back problem and claimed that she was unable to walk without a stick and couldn't drive as a result.
Unfortunately for her, investigators on behalf of the Trust carried out surveillance and research and established that she had been travelling around the world and had visited New Zealand, Fiji and Hong Kong, despite claiming to be house bound.  Details were given to the police who prosecuted the lady concerned.  After having two years hanging in the balance, she was sentenced to six months in prison.
In the current climate a claim of this nature against NHS is particularly disheartening.
Not only will dishonest clients open themselves up to criminal penalties, any associated civil claim will be struck out and costs orders made against the Claimant concerned.
As the saying goes: Honesty is always the best policy.
If you would like to discuss any issues raised by this article, please contact Kate Oldfield on 0161 832 3304. For more information about Kate and her work, please click HERE.