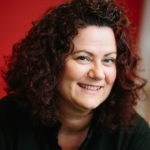 As the lockdown starts to ease many employees will be concerned about returning to work. They may be anxious about their journey to work or worried about their working conditions once they return. Workers in some industries are used to wearing personal protective equipment, but many are not. A considerable number of employees work in offices and other environments where they would have never envisaged any need to wear personal protective equipment in their daily working lives.
What about the future?
All employers have always owed their employees a duty of care and this extends to the provision of personal protective equipment. The level of any duty will depend upon the risk of injury and the seriousness of the injury which may result.
We are of course still in the middle of a pandemic, the like of which we have never seen before. Some employers were taken by surprise initially, but all have now had sufficient time to consider the risks inherent in their individual working environments and what steps they will have to take to ensure the safety of all employees. Guidance has been produced and a reasonable and prudent employer should at all times follow the guidance produced in this particular instance by the Government.
There are also specific statutory regulations which employers need to consider. The Personal Protective Equipment at Work Regulations 1992 state that every employer shall ensure that suitable personal protective equipment is provided to its employees who may be exposed to a risk to their health or safety while at work. In addition, every self-employed person is owed the same duty.
All employers have access to government advice. A number of guidelines, strategies and procedures have been produced and in addition there are draft risk assessments for a number of working environments to consider.
Returning to work is going to be difficult for employers and employees. We must of course remind ourselves that all employees must take reasonable care of their own health and safety and they should not put themselves at risk of harm. However, if you find yourself returning to work and are being asked in particular to carry out a public facing role without reasonable personal protective equipment and you succumb to the virus then you may well have a claim against your employers.
For more information, please contact me via kate.oldfield@dbf-law.co.uk or call 0161 832 3304.