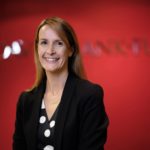 Over the last couple of weeks as concern around COVID-19 has grown and we are now in lockdown, thoughts have turned to making a Will or updating an existing Will with many people asking: "is it too late?".
Wills are something that we all know are important and most of us have it in the back of our minds that we must, at some point make, or review our Will.  Unfortunately, it often falls down the list of importance and is something that we never quite get round to doing.
In this unprecedented time, when we are all forced to remain at home, we are receiving calls asking whether it is still possible to make or update a Will.
Firstly, let me start by saying that we as a firm are very much still open for business.  As a team, we have the systems in place to be able to work remotely and although our offices are closed, we are all working from home.  This means we are able to take instructions by telephone, email and even video conference despite no longer being able to offer the traditional face to face meeting.
One of the issues our clients face is how they can sign their Will with the restrictions that come with the lockdown.  The law requires that your Will has to be signed in the presence of two independent witnesses who must be present at the same time and who must sign in the presence of each other.   This means the Government's requirement for social distancing and isolation creates difficulties.
You may think that your spouse or children can witness your Will, but if they are also beneficiaries, they cannot be a witness, nor can a close relative of theirs.  If they were to act as a witness, they would forfeit any inheritance left to them.
There has been suggestion of electronic signatures, and despite them being accepted in other areas, they are still not acceptable for Wills.   Similarly, the law has not been updated to allow signings to take place via video conference.
The traditional approach would be for the person signing the Will to sign with his or her two witnesses present in the same room.  Although this is now no longer possible in the immediate future, there are alternatives.
We can send your properly drafted Will to you with instructions for signing.  Your witnesses can watch you sign while maintaining a safe distance as far as possible.  Solutions we have used successfully so far include adjacent neighbours witnessing you sign the Will from the safety of their respective gardens, and the Will being passed between everybody for signing (each person using their own pen, of course!).
Another option is your witnesses standing on the pavement with you standing in your garden or outside your front door.  Again, it is not ideal, but as long as the witnesses can see you signing your Will, and can see each other signing their signatures, it is possible to still validly execute the Will.
The Law Society and MOJ are, we understand, in talks to review the legislation. However, in the meantime, we are still able to act in the preparation of Wills in the traditional way on your behalf.
COVID-19 has brought many challenges to the legal profession, and we are having to adapt quickly to enable us to service our clients, but this should not stop you thinking about the future and making the relevant plans to ensure that your Will is in order and up to date.
To enquire about making or updating a Will, please contact Karen on 0161 832 3304; or via email at enquiries@dbf-law.co.uk.
For more information about Karen and her work, please click HERE.