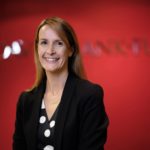 We hope by now that you have seen our newly launched online Wills form which enables you to make or update your Will from the comfort of your own home. We can also help you make a Lasting Power of Attorney (LPA) as simply and easily.
If you wish to put an LPA in place, we can send you our simple questionnaire – either by email or post for you to complete – which you then return to us. We then can arrange next steps by telephone, email or video conference. Our aim is to make the process as hassle free as possible.
It's important to remember the current national lockdown should not prevent you from making an LPA as they are extremely important documents as they enable you to state who should manage your affairs if you are no longer able to do so yourself.
The benefit of having a well drafted Will is widely known, but the importance of powers of attorney is not quite as well documented. Put simply, an LPA allows you to prepare in advance for the possibility of you becoming unable to manage your financial or welfare affairs during your lifetime. LPAs are completely separate documents to Wills, and appointing an executor under your Will does not give them power to act for you in your lifetime.
There are two types of LPAs: one for property and financial matters, and one for your health and welfare decisions.  Your attorney must act in your best interest at all times, and cannot make decisions for you while you are capable of making them yourself.
Many people assume that their spouse or their parent would automatically be entitled to make decisions for them, but that is not the case and without a properly prepared and registered LPA your family members do not have any legal right to make decisions on your behalf. The only way to ensure a person has the legal right to make decisions on your behalf or to assist you in making such decisions is by putting an LPA place.
For more information on how we can help you, please contact me via karen.yates@dbf-law.co.uk or 0161 832 3304.