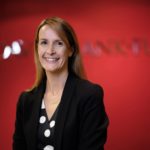 You may have seen recently that we launched our new online Wills form to enable you to start your Will from the comfort of your own home. We are a week into the second national lockdown, and we understand people are extremely reluctant to leave their homes. However, it is very important to ensure that you review your Will.
Our online form allows you to provide your information to us in an easy, structured way, and we can then contact you by telephone or email or video call to discuss the next steps, meaning you don't have to venture out of your home to make your Will.
Once your Will is ready, we will assist you in arranging to sign it in a COVID-compliant way, and we can provide you with instructions to sign it yourself with witnesses, or we can arrange doorstep signings, in your garden or outside your door.
Your Will is the only way of ensuring your wishes are met after your death and that your assets pass to the people you choose.  Many people assume their assets will automatically pass to their spouse or their children on their death but that is not necessarily the case. At present, the intestacy rules (the rules which apply if you die without a Will) do not provide for unmarried co-habitees. Therefore, if you live with your partner and die without having made a will, your partner will not automatically inherit any of your estate and instead it will pass to your surviving family (i.e. children, parents, siblings) and your partner will have to make a claim on the if appropriate.
If you have children, either with your partner or from a previous relationship, then those children will automatically inherit the estate, and your partner and children could find themselves in a situation where they are fighting for a share in the estate. This can be very costly and can damage the relationship between your surviving partner and your children.  A simple will can remove all of the uncertainty and ensure that your partner is provided for.
In addition, your Will can allow you to appoint a guardian for your children who are under 18 and also allows for tax planning and the sheltering of assets against any of your beneficiaries' circumstances changing in the future.
For more information, please contact me via karen.yates@dbf-law.co.uk or you can call me on 0161 832 3304.