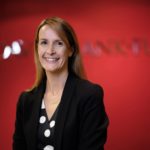 For many of us, the thought of suddenly becoming critically ill is something we may have contemplated briefly but never really been overly concerned about until last month. Now, as we hear reports of younger, fitter people falling ill and sadly many of them losing their lives, it's more important than ever to ensure you have the right documents in place to provide for your family and your business should the worst happen.
If you were to fall ill, the consequences for your family and your business could be catastrophic and long-lasting without the right measures in place. Planning for the future is difficult under normal circumstances, but in this time of high pressure and stress, and ever changing legislation, it's important to act now to ensure all properly executed documents are in place.
Myself and my team of highly skilled lawyers in the Private Client team are on hand to assist. Experienced in tax and estate planning, we can advise you of the best way of protecting your wealth and business against sudden changes in your circumstances.
Not only can we advise on lifetime measures to ensure your business is protected if you were to become incapacitated through injury or ill health, but we can also ensure your Will contains all necessary provisions to shelter against inheritance tax and changes in your beneficiaries' circumstances.
We can discuss your concerns such as tax mitigation, business succession, providing for your family, appointing guardians for your minor children and will advise on the options available such as family trusts, sheltering of assets, and even protecting beneficiaries from themselves as it may not be appropriate for your teenager to suddenly receive substantial sums of money.
As many people are now self-isolating and working from home, we have similarly adapted our processes. We have the technology in place to operate remotely so we can assist you without you even needing to leave the comfort of your home.
If you feel we could be of assistance, please contact me for a no obligation initial discussion on 0161 832 3304 or by email: karen.yates@dbf-law.co.uk