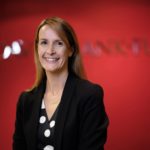 Below are some of the most common questions we get asked about Wills. If you have a specific query that's not covered, please don't hesitate to contact me for an informal chat.
Is it still possible to draft a new Will or update my existing Will during the current lockdown?
Absolutely.  With all the stress at the moment, thinking about what would happen in the event of your death might be the last thing you want to consider, but it's the only way of ensuring the people you love are looked after in the way that you want when you are gone.  Although we are all working remotely during lockdown, it is very much business as usual. We are still able to take your instructions via telephone, email or video call and prepare your Will and assist you in executing it properly.
How long does it take for a new Will to be drafted and completed?
We usually work on a two-week turnaround for our Wills.  However, we are able to work to whatever timescale is required, including same day Wills in an emergency situation.
I have written down my wishes and shared them with my family so do I still need to see a solicitor and have an official Will in place?
Unfortunately, a note or letter from you, even if it is signed and dated, would not be held to be a valid Will in the event of your death.  A Will is only valid if it meets all the legal requirements and has been signed and witnessed properly in the presence of two independent witnesses.  Often people assume that telling us their wishes is sufficient, but unfortunately that's not the case. It must always be properly signed to be effective.
What happens if I don't have a Will?
If you die without a valid Will in England and Wales, the law will decide who receives your money, property and personal effects.  This includes who will have responsibility for your children who are under 18 and care of your pets.  This may not be the person or people who you would have chosen yourself so having a legally binding Will is one of the most important legal documents you can put in place.
By making a legally valid Will, you can: appoint people you trust to look after your minor children (known as guardians); decide who should be responsible for carrying out the terms of your Will and distributing your assets (your executors); leave specific gifts of money or items, or even your pets to people you choose (your beneficiaries); create trusts to help shelter your family's wealth or to look after your descendants and to protect against residential care fees, or to protect vulnerable or disabled beneficiaries; set out who should receive your Estate, and what happens if they have died before you; and set out your funeral wishes.
For more information on Wills, please click here. Or if you would like to chat to Karen, please email her via karen.yates@dbf-law.co.uk