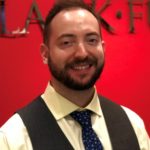 You may have seen the news lately that a bodybuilder has been told to pay over £14,000 in legal fees after he was found to have been fundamentally dishonest in his personal injury claim. But what does it mean to be 'fundamentally dishonest'? And should it put potential claimants off from bringing a claim?
Mr Bardsley brought a claim against Warrington Koi and Aquatics after he was struck by the bucket of their digger and fell into a pond in his back garden. He subsequently claimed to have suffered injuries to his neck and back, which supposedly left him unable to lift weight. He also stated the incident had left him with psychological issues, in particular an 'anxiety of heights'. The perhaps overstated nature of his claim was revealed by the defendant's suspicious insurers Aviva, who after investigation found video footage of the bodybuilder on social media posing and flexing his muscles in the gym following the accident. The most damning evidence of all came from video footage of him grinning before hurtling himself down Europe's highest water slide – the 108ft Verti-Go in Benidorm. It seems the part where he claimed to have an anxiety of heights following the accident may also have been exaggerated.
Recorder Richard Hartley found that the claimant was guilty of 'fundamental dishonesty' and ordered him to pay the defendant's legal bill of £14,318.
What is important to grasp is that the defendant's insurer had never sought to argue the claimant had not been injured at all, rather that he had exaggerated the physical and psychological effects of his injuries to such an extent that his entire claim should be dismissed as a result. Mr Bardsley's damages were assessed at around £4,500, but because he sought to claim around four to five times that amount, he lost everything.
Richard Hiscocks, director of motor and casualty claims at Aviva, commented:
"We have a duty to keep [our customers'] costs low by challenging spurious and inflated claims, and so we are pleased the court has made clear that exaggerating an injury claim is a serious offence and is not the payday some people think it could be."
Following a finding of fundamental dishonesty, not only can a claimant end up being held liable for paying the defendant's costs, which is often thousands of pounds, it can also render them liable for their own solicitor's costs even if the agreement had been No Win No Fee.
When bringing a personal injury claim a claimant will often be required to sign a statement containing the wording 'I believe that the facts stated in this Witness Statement are true' and the consequences of signing this dishonestly can be severe and should not be taken lightly.
However, honest claimants have nothing to fear and should not be put off from bringing a legitimate claim. Nevertheless, cases such as the one above demonstrate that the courts are taking a much more robust approach in this area and dishonest claimants will be held to account over their actions.
For more information about Jake and his work, please click HERE.