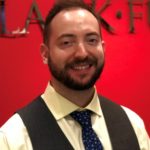 Last month, an independent inquiry report into the rogue breast surgeon Ian Paterson was issued. In its highly publicised findings, the report found Paterson had subjected over 1,000 patients to unnecessary and harmful operations over a period of 14 years before he was stopped. The disgraced surgeon's care in some instances had fallen so far below negligence that it was deemed criminal, and back in April 2017 he was convicted of 17 counts of wounding with intent, along with three further wounding charges. He is currently serving a 20-year jail sentence for these crimes.
However, as former patients of his – many of whom are scarred both physically and mentally by the unnecessary procedures they have suffered at Paterson's hands – try and grapple with what happened to them, issues were raised by the inquiry report as to how Paterson had been allowed to carry out so many negligent or even criminal operations for so long. Why were concerns not addressed sooner? How were the opportunities to stop Paterson "missed time after time"?
Paterson qualified in medicine at Bristol University in 1981. After he graduated, he worked in Manchester before eventually moving to work at Good Hope Hospital in Sutton Coldfield. Whilst there, in 1996 Paterson was suspended temporarily after he was found to have exposed a patient to harm during one of his operations. Afterwards, his surgical work was supervised until there was confidence he could operate again without any such oversight.
Despite being trained only as a general surgeon, later specialising in vascular surgery, Paterson was nevertheless appointed as a specialist breast surgeon at Solihull Hospital in 1998. The only breast surgeon at Solihull Hospital was struggling to deal with the increasing numbers of patients, and Paterson's appointment was seen a 'significant blessing' by managers.
However, after he applied for the job, a senior manager at Good Hope called one of the medical directors at the trust to express concerns about Paterson, given his previous temporary suspension. The trust hired him anyway. One senior radiologist said: "His reputation was well-known as being difficult and having open rows with a colleague at Good Hope … It's always a surprise to us why they took him on when they knew he was trouble."
In as early as 2003, Paterson's colleagues started raising serious concerns that he was not removing enough breast tissue during lumpectomies and mastectomies, increasing the risk of cancer recurring. However, it took four investigations, four reports and nine years before Paterson was eventually suspended by the General Medical Council in October 2012.
"It's bewildering that he continued to practice for so long," said the inquiry report's author. "Wilful blindness in relation to Paterson's behaviour and aberrant clinical practice" included colleagues avoiding him and "keeping heads down", the report said. Complaints did not lead to action, which discouraged others from reporting him.
Most of the people on whom Paterson inflicted unnecessary procedures and treatment were women who had found a lump in their breast, which may have indicated breast cancer, or who had already been diagnosed with the disease. In many cases the surgeon invented or exaggerated the risk of breast cancer to persuade them to have surgery, which sometimes involved several operations.
By playing up the risk of cancer, Paterson began coercing patients to undergo a version of the mastectomy that he had developed, called a "cleavage-sparing mastectomy". He said that not removing all the breast tissue would help women psychologically. However, the surgery was unapproved and breached national guidelines, which say that in a mastectomy all breast tissue should be removed in order to reduce the risk of cancer returning.
"The overwhelming majority of patients were distressed to discover, usually at recall appointments, that they should not have had any surgery at all or that they had had the wrong procedure," the report's author said.
One of Paterson's victims recounts: "I was left with only 50% of my breast to remove a lump that was less than 2cm. I was cut from hip to hip, I had my belly button removed, I had unnecessary chemotherapy – it's left me completely scarred."
Other patients' stories given in the report are equally as harrowing. Victims have previously called Paterson "a monster" and compared him to Harold Shipman, the GP who killed at least 250 elderly patients by giving them lethal doses of morphine. Shipman was jailed for life in 2000 after being convicted of 15 murders.
One patient remembered Paterson's attitude had altered from being pleasant to "exceedingly arrogant" towards her husband during a consultation. She said Paterson "shot down" her husband every time he asked a question or voiced an opinion, was dismissive to him and said "this concerns your wife, not you". This aggressive arrogance was commented on by a colleague of Paterson, who said he had "a very aggressive, bullying sort of personality, which allowed him to get his way."
Scores of patients who gave evidence to the inquiry vividly described their suffering at the surgeon's hands and failures by individuals and institutions to protect them. Some patients had raised concerns with other healthcare professionals or medical directors, but felt they were "fobbed off" and that "they were brushing everything under the carpet."
All 11,000 patients whom Paterson treated, either in the NHS or privately, should be recalled by whichever hospital treated them so they can be reviewed, the inquiry report's author recommended.
Remarkably, Paterson denies any wrongdoing. He maintains that he was innocent of all the charges he faced during his trial in 2017 and was preparing an appeal against his conviction.
Against the backdrop of the Paterson case, Spire Parkway has recently recalled 217 patients of senior surgeon Habib Rahman. A former patient of Rahman's said she was recalled by the hospital in 2019 and told she had undergone two unnecessary surgeries in the space of little over two months.
Rahman performed two shoulder manipulation surgeries on her, which involved stretching and releasing the flexible tissues around the shoulder under general anaesthetic.
"Not only was I told my surgeries were unnecessary, but that the type of surgery I'd received from Mr Rahman wasn't his specialist field," said the 52-year-old patient.
"I was referred to Spire through the NHS so I while haven't wasted any of my own money, there's been a cost to the NHS and there may be other individuals who have spent their hard-earned income believing they would receive a certain standard of care if they opted for private treatment."
She added: "I trusted him. He was dressed smartly and was very charming. I had no reason to doubt anything he said."
Spire Healthcare also suspended Mike Walsh – a specialist in trauma and orthopaedic surgery – in April 2018 over concerns about patient treatment. Almost 50 of his patients from its Leeds hospital had been recalled.
The inquiry report's recommendations included:
The NHS and private hospital groups set up a website where members of the public can see what types of procedures every surgeon in England is qualified to do, to help guide them where to be treated;
Surgeons should have to write to patients outlining in plain English the procedure they are proposing; and
Patients should have time to think through whether to have surgery before undergoing it.
Giving her views on the report, another of Paterson's victims said: "Paterson was claiming that there was some sort of cancer hotspot in Solihull. The only problem in Solihull was Ian Paterson.
"I've always been angry, from 2012 when I was told my breast cancer surgery was unnecessary – hence why [we] went to Whitehall and fought for this inquiry.
"Now we will continue to fight so that the recommendations are put in place to stop this from ever happening in the NHS or the Spire or any private hospital in the country."
As we place so much trust and faith in medical professionals, especially surgeons, it is often both shocking and distressing when cases such as Paterson's come to light. Not surprisingly, many of Paterson's former patients have lost confidence in doctors and other medical professionals entirely because of what has happened to them.
Perhaps the greatest betrayal of patients' trust was not by Paterson himself, but by those who knew or had an idea of the rogue surgeon's actions but failed to raise their concerns. It is yet to be seen whether the inquiry's recommendation of addressing this gap in proper investigation and accountability will be implemented satisfactorily. Otherwise, it could simply be a matter of time before another rogue doctor scandal hits the headlines and further shatters our faith in those we entrust our very lives with.
Whilst criminal cases against medical professionals are relatively rare, at Davis Blank Furniss we have encountered many stories of patients who nonetheless have felt their care was not as good as it should have been. If you are concerned you have suffered injury as a result of clinical negligence, please do not hesitate to get in touch and discuss your treatment with us.
For more information about Jake and his work, please click HERE.