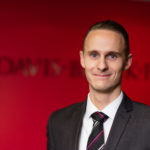 The Government has set out measures to protect residential tenants from eviction during the COVID-19 Pandemic. The Coronavirus Act 2020 (the "Act") requires that landlords now give longer notice periods before requiring possession of residential property.
What protection is offered?
Some landlords seeking possession of residential property in the period from 26 March 2020 to 30 September 2020 (subject to extension) must now give at least three months' notice before they can seek possession of the property. This is effectively an extension of the statutory notice periods required to be given by residential landlords.
What tenancies does the protection apply to?
The relevant provisions of the Act only apply to tenancies with the benefit of the statutory protection of the Rent Act 1977, the Housing Act 1985, the Housing Act 1988 and the Housing Act 1996 and including:
Regulated tenancies;
Secure tenancies;
Fully assured tenancies;
Assured shorthold tenancies;
Flexible tenancies;
Demoted tenancies; and
Introductory tenancies.
It's important to note that the protection does not apply to:
Common law tenancies; and
Licenses.
Other protection?
Temporary updates to Court Practice Directions require that most proceedings brought under Part 55 of the Civil Procedure Rules and/or claims seeking orders of possession are stayed (formally paused) for an initial period of 90 days from 27 March 2020. These directions do not apply to trespass claims, the making of interim possession orders or claims for injunctive relief. Whilst that landlords will still be able to issue proceedings it is assumed that any new claims will automatically be stayed for the 90-day period.
Landlords seeking to recover goods for non-payment of rent may also face restriction. The Taking Control of Goods and Certification of Enforcement Agents (Amendment) (Coronavirus) Regulations 2020 limits enforcement agents entering a property or taking control of goods at premises.
Liability for rent
Tenants still remain liable for rent (and any service charge) in accordance with the terms of their agreement. If tenants fail to pay rent landlords may still seek recovery of the property on the grounds of non-payment of rent (subject to the extended notice periods) and can likely still issue a claim seeking possession (subject to the claim likely being stayed for the 90-day period).
The provisions introduced by the Act have sought to strike a balance between protecting tenants from eviction during the COVID-19 Pandemic whilst reassuring landlords that they will be able to preserve their investment in the long term.
You can email Gregory via gregory.carr@dbf-law.co.uk