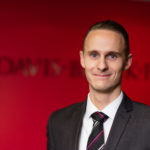 For a landlord, a tenant's obligation to pay rent is crucial. If there are rent arrears a landlord may not only lose out on the profit it expects to achieve as a return on its investment but may also struggle to meet its overheads in respect of the property.
Therefore, when a tenant fails to pay, it is crucial a landlord has sufficient remedies. In a well-drafted commercial lease, one such remedy which should be included is a right to "forfeit" the lease, bringing it to an end, on non-payment of rent.
Once the "right to forfeit" arises it is crucial a landlord does not accidentally waive and lose that right. A recent case (Brar and another v Thirunavukkrasu [2019] EWCA Civ 2032) highlights just one of the traps a landlord can fall into.
The landlord in question leased a property to a tenant under a commercial lease, which included a right to forfeit the lease on non-payment of rent. The tenant fell into arrears and the right to forfeit arose. Before forfeiting the lease, the landlord exercised a statutory right of commercial rent arrears recovery ("CRAR") which allows landlords to take possession of and sell a tenant's goods to recover rent arrears. The landlord then purported to rely on its right to forfeit the lease and "peaceably re-entered" the property taking back possession.
The tenant sought a declaration from the Court that the landlord had unlawfully taken back possession of the property and sought damages for trespass and breach of covenant. The County Court, High Court and Court of Appeal all held in favour of the tenant declaring that the landlord, by exercising its statutory right to CRAR, had waived its right to forfeit the lease.
The case is an alarming reminder that a landlord should take proper advice before taking any action (or failing to take any action) against a tenant who has failed to pay rent. The case at hand appears to demonstrate that upon a right of forfeiture arising on the grounds of non-payment of rent, two of the possible options include either: (1) exercising a landlord's statutory right to commercial rent arrears recovery; or (2) forfeiting the lease, but not both.
For more information about Gregory and his work, please click HERE.