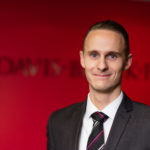 Following the Government's introduction of stricter social distancing measures on 23rd March 2020, a number of businesses have closed their doors to safeguard their employees and members of the public. As finer details of the Government's support package are beginning to emerge, this leaves businesses in a precarious position.
Where a business doesn't own its own premises rent can be a significant expense; and if a business closes, they may find it difficult to meet those rent payments. In those circumstances, a well-drafted lease will grant a right for the landlord to forfeit the lease and take back possession of the property, usually after rent remains unpaid for a period of 21 days.
To offer protection, the Government has confirmed proposals to protect business tenants who cannot pay their rents due to the COVID-19 pandemic. The Coronavirus Bill, which is currently making its way through the Houses of Parliament, will seek to prevent a landlord being able to forfeit certain business tenancies on the grounds of non-payment of rent. It is intended that these limits will apply for an initial three-month period with the ability to extend that period from time to time.
The Bill also includes protection for landlords to ensure that landlords will not be deemed to have waived a right of forfeiture during the period by any action other than an express waiver in writing (subject to the restrictions on forfeiture during the period). Landlords may also take comfort that rents and any interest will likely continue to accrue in accordance with the terms of the lease.
With rent often payable quarterly in advance, with the payment due on 25th March 2020, many tenants have opted not to pay rent for this quarter. Burger King's chief executive, Alasdair Murdoch, told the BBC's Today programme that the fast food chain would not be paying rent due on its UK premises this week.
Tenants will need to weigh up the immediate cash-flow needs of the business against the potential for rents and interest to spiral out of control. Similarly, landlords will want to ensure that they have fully protected their position and to protect their investment.
Both tenants and landlords should explore all options available to them before reaching an informed decision. If you are a landlord or tenant and require assistance with your commercial lease you can reach me by email at Gregory.Carr@dbf-law.co.uk or by telephone on 0161 832 3304 and a member of our team will be able to assist.
For more information about Gregory and his work, please click HERE.