With most people returning to work this week, we hope you all had a great Easter break!
Looking forward, we now have GDPR on the horizon and employers need to be aware that existing generalised Data Protection clauses in current employment contracts are not going to be sufficient. Employers will need to carry out an audit of the data they hold and process in respect of their workers and ensure they have specific consent. This is hugely simplifying the requirements but if you need further guidance then please contact us.
Looking back, there have been a number of recent cases which we have covered below; together with an increase in the Minimum Wage which came in as of 1st April 2018.
We are also now starting to see the consequences of the Supreme Court ruling on Employment Tribunal Fees.   It has been reported that employment tribunal claims increased by 90% between October and December 2017 compared with the previous year, and the backlog of claims has increased by 66%.
By way of comparison, between April 2017 and the end of July 2017, it is reported that ACAS received 1,700 notifications per week, but this has risen to 2,200 notifications per week since the Supreme Court ruling.
Therefore with Employment Tribunal claims significantly on the rise, it is a good time to check through your internal policies and procedures to ensure that they are in line with best practice,  legally up to date and communicated to your workforce so that you can rely on them when issues arise and ultimately if you have to defend a claim from an existing or ex- employee.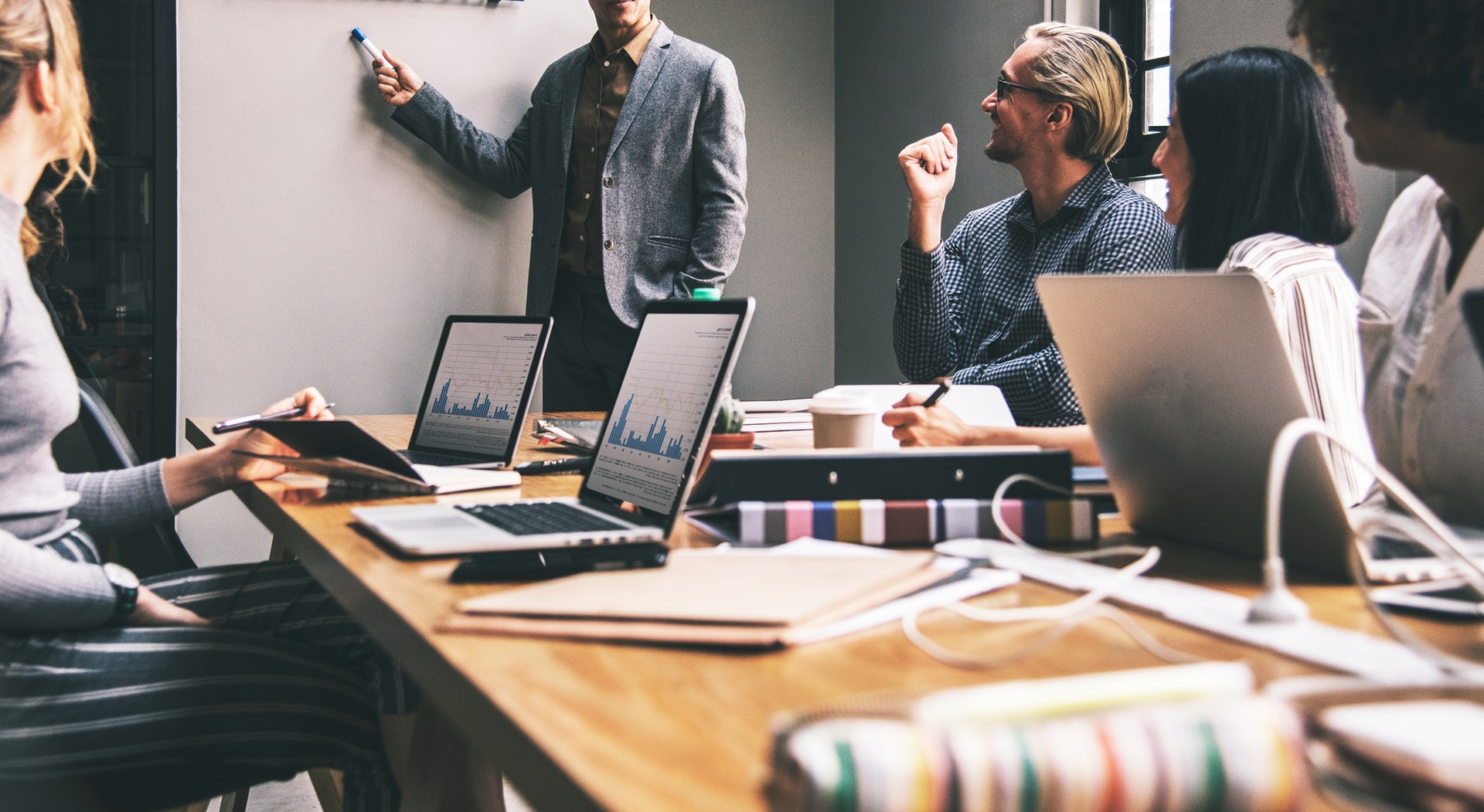 Injury to Feelings Award
There was an unexpected outcome in the case of South Yorkshire Fire and Rescue –v- Mansell in which the EAT held that an injury to feelings award could be given for a claim of detriment for asserting working time rights.
The case involved firefighters whose shift system was changed without variation of the collective agreement with their union and resulted in inadequate rest breaks.  All the firefighters refused to work under the new shift system and were transferred to a different depot.  It was found that the transfer amounted to a detriment for asserting their working time rights which were contrary to the Employment Rights Act.
The reason for the award was because the remedy for such a detriment is set by Section 49 of the ERA which is the same section as other detriment cases to which injury to feelings is potentially available.
This would therefore add additional financial risk to companies who fall foul of the Working Time Regulations which results to detriment for employees.
By contrast the Court of Appeal in Gomes –v- Higher Level Care Limited held that injury to feelings could not be awarded under the Working Time Regulations.  The employer provided accommodation and support services for vulnerable young people of this particular employee.  She claimed compensation for failure to allow her rest breaks.  Compensation in such cases is determined on a just and equitable basis under Regulation 30 of the Working Time Regulations, but there is no reference to injury to feelings.
Whilst the Tribunal found the employer had breached the employee's rights and awarded her  loss of earnings as a result, they held that there was no jurisdiction under the Working Time Regulations to award injury to feelings.
The difference between the two cases here is that one resulted in a detriment and therefore had a remedy under the Employment Rights Act, whereas in this particular case there was no additional detriment, i.e. being moved to a different station.
Discrimination Time Limits
The EAT in the case of Hale –v- Brighton and Sussex University Hospitals NHS Trust has held that the start of a disciplinary process can be the start of conduct extending over a period of time, so as to enable claimants to satisfy the time limits in lodging a claim rather than it being a one off act.  The EAT's reasoning was that otherwise it would impose an unnecessary burden on claimants if they had to lodge a claim at every stage of a disciplinary procedure to ensure they meet the time limits.
Disability Discrimination
It is common knowledge that  cancer is considered to be a disability without the need to establish a substantial and long term effect as is otherwise required.
However in the case of Lofty –v- Hamis, the Claimant suffered from pre-cancerous lesions which ultimately could have resulted in skin cancer.
The Claimant received appropriate treatment, which proved successful in preventing her from having cancer, and therefore the employers made a decision that she could not have been deemed as disabled.  The EAT disagreed.
The EAT held that the relevant point of determination is the point of diagnosis not the point after treatment had been received.   It was argued that whereas it would not be sufficient that a claimant might develop the condition in the future, the law did not distinguish between invasive cancer and other forms of cancer.
So with conditions that are deemed to be a disability such as cancer, HIV and MS, employees should be more wary of steps they may be required to take, if for example there is a period of remission etc.
Knowledge of Disability
You will recall us reporting on the case of Gallot –v- Newport City Council, where an employer had "rubber stamped" an unreasonable occupational health assessment on the question of the disability of one of their employees without questioning it, or addressing their mind to it sufficiently, and going on to a decision that the employee was not disabled.
In the case of Donelien –v- Liberata UK, a similar question arose as to whether an employer should have known that an employee is disabled when medical evidence wrongly stated that the employee was not disabled.  The case was in respect of the failure to make reasonable adjustments.
The Tribunal found that despite medical reports to the contrary that the employee was disabled and met the required definition, the employers should have made reasonable adjustments.
The employer appealed and argued that they did not know and could not reasonably be expected to have known.  On the facts of this particular case, the Court of Appeal agreed because this employer not only had occupational health advice but based their decision on return to work meetings they had held with the employee, and also letters from his GP, rather than relying simply on an occupational health opinion.
It is therefore advisable to always be cautious when receiving occupational health advice and seek additional reports where necessary.  This provides uncertainty for employers, but it comes down to the necessity of always addressing your mind rather than just going through the necessary steps without looking at the facts and information you have and investigating further.  Keeping a paper trail of why certain decisions were made at each particular step will also help.  Just going through the motions without questioning advice will no longer be acceptable.
Unfair Dismissal
In the case of Riley –v- Sandwell Metropolitan Borough Council, Mrs Riley was a Head Teacher of a primary school who had formed a close relationship with a  man who was convicted of making indecent images of children.   She was fully aware of his arrest and subsequent conviction, but had not disclosed these facts to her employer.
Once the school learnt of her relationship and his conviction, she was suspended and eventually dismissed for failing to disclose the information but refusing to accept that she had made a serious error in not doing so.  The Claimant pursued a claim of unfair dismissal arguing that she was under no duty to disclose the relationship that she had with this individual.
Her claims were rejected by the Tribunal, EAT and the Court of Appeal, but then still not being satisfied, she went off to the Supreme Court and the Supreme Court agreed with the decisions that had been made to date and said her conduct did merit dismissal.
Redundancy Selection
The EAT case of Mirab –v- Mentor Graphics (UK) Limited has made life somewhat more difficult for employers in redundancy selection processes.
Bumping occurs when an employee whose role is redundant is re-deployed into another role (already being held by another employee) of the original post holder.  In this case the Claimant's role had been made redundant and whilst the Employment Tribunal held that it was a fair redundancy dismissal and the Respondent had done enough in looking for alternative positions for the Claimant, it was not required to consider bumping as it wasn't a point raised by the Claimant during the process.
The EAT disagreed with this decision and said it was an error.
The EAT has stated that whilst there is no legal rule saying that an employer must always consider bumping in order to dismiss fairly in a redundancy situation, by the same token there is no legal rule that says an employer does not need to consider bumping unless the employee raises it.
The EAT stated that in considering these cases a Tribunal would always look as to whether the employer's decision one way or the other fell within the range of reasonable responses.  It is therefore advisable to look at bumping options in relevant circumstances, which is never an easy decision for employers to make.
Holiday Pay for Term Time Workers
The case of Brazel –v- Harper Trust involved a visiting Music Teacher who appealed to the EAT in relation to the manner in which her holiday pay was calculated.
She worked on a term time only basis on a Zero Hour Contract.  The school calculated her holiday pay on a pro rata basis to the proportion of the year worked, paying it at 12.07% of a terms pay.
On a working year of 32 – 35 weeks, this resulted in a lower figure than if calculated on the basis set out in the Employment Rights Act of taking a 12 week average of pay from weeks actually worked and ignoring the out of term weeks.
The EAT held that basing holiday pay on the 12 week average was the correct approach.
On this calculation, an employee who works on a "32 week year" would have a percentage of 17.5% rather than 12.07%.
Whilst this means a windfall in a way for part time workers, it is unavoidable.
Minimum Wage
Minimum Wage increase as of 1st April 2018, will be as follows: –
25+                  £7.83
21-24               £7.38
18-20               £5.90
Under 18         £4.20
Payslips
A new Order has been laid before Parliament that is due to come into force on 6th April 2019.  It requires employers to include additional information on payslips, by stating the number of hours being paid where wages vary according to time worked.
This can be done as an aggregate number of hours or by setting out separate figures for varying types of work carried out or the rate of pay.
The Taylor Review
The Taylor Review on Modern Working Practices reported extensively when the report was published, during which time there has not been much progress other than now.  The Government have provided a response to the review and are commencing consultation in respect of employment status thus increasing transparency in the labour market, agency workers and enforcement of employment rights.
Equal Pay Claim – Tesco
It has been reported that Tesco is facing a demand for back pay as allegedly its female shop workers earn £3 per hour less than its male factory workers.
The Guardian newspaper reported that it could "become the UK's largest ever equal pay claim".
Contact Us
If you require any further clarification in relation to the above developments, or if you need any further assistance then please do not hesitate to contact our team of specialist employment solicitors on 0161 832 3304.
This newsletter doe not provide a full statement of law and readers are advised to take legal advice before taking any action based on the information contained herein.