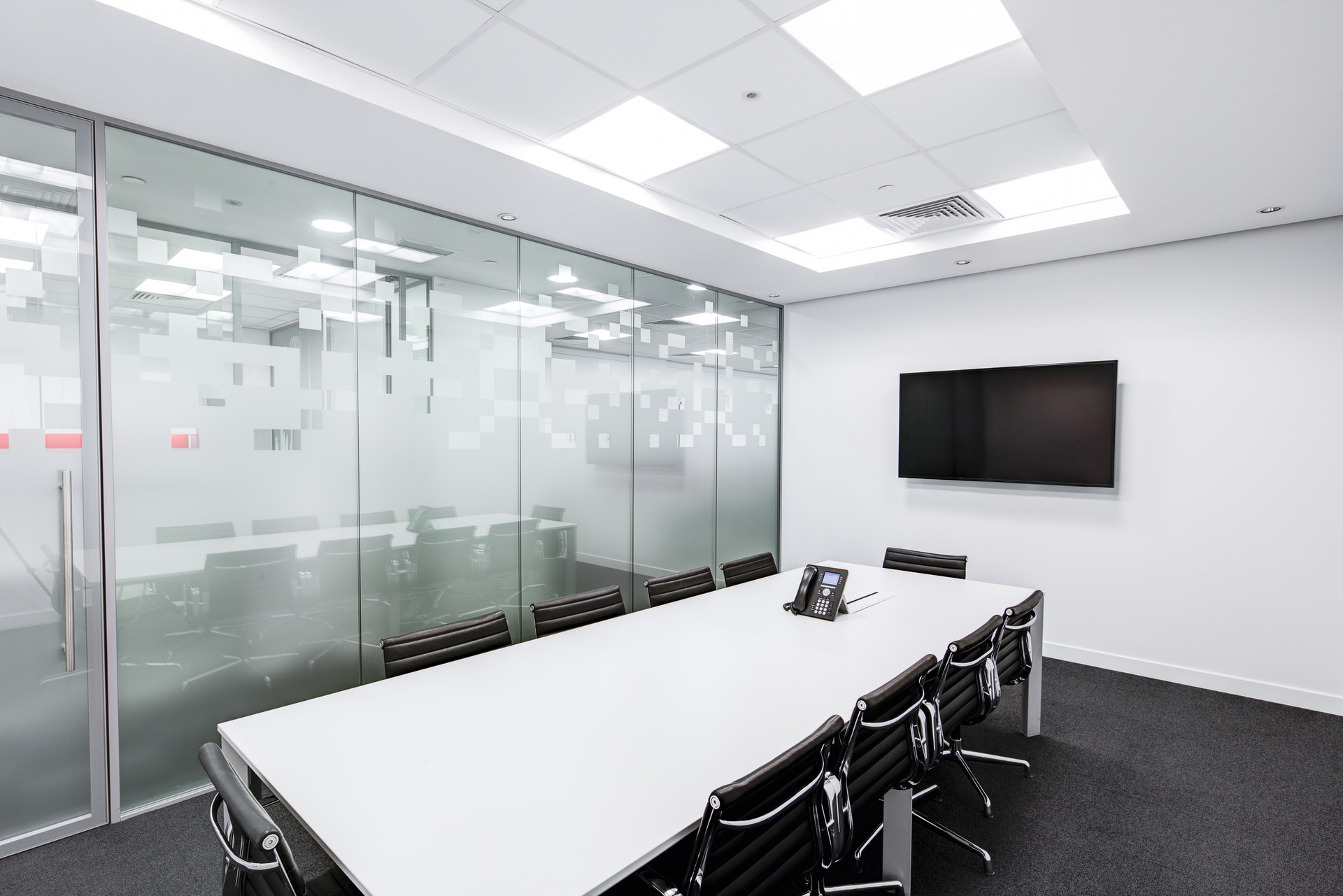 Welcome to the November issue of the DBF Employment Law Newsletter…
Last month turned out to be busy for the Courts with lots of big names making an appearance such as ASDA, UBER, the long awaited British Gas Trading Limited -v- Locke & Another and of course the cake! The main cases are covered below.
Also, we are excited to be launching a brand new interview slot where we will be talking to different businesses and individuals who we work with. This month we speak to Bonnie Yeung from the Yang Sing who talks about the restaurant, its place in Manchester's dining scene and what's coming next for this city centre favourite!
Statutory Holiday Pay and Commission
The Court of Appeal has finally made a decision in the case of British Gas Trading Limited -v- Locke & Another. The Court of Appeal has held that statutory holiday pay must include an element of result based commission. This affects the four weeks annual leave provided under Regulation 13 of WTR. However, the decision does not add anything of major significance to the European Court of Justice's decision two years ago other than confirming that employers need to ensure that workers receive an amount which reflects the commission they would have earned if they had been on holiday. This decision will have a serious financial impact in a number of industries who will now have to calculate the extra cost if they have not already taken steps to implement it following the European Court of Justice decision.
Sadly, there was also no further clarification given as to how the calculation for the extra pay should be carried out. Indications are however that most employers have adopted a twelve week period.
Discrimination on the Grounds of Sexual Orientation –v- Religious Belief
The Court of Appeal in Northern Ireland upheld that a "Christian bakery" had discriminated against a gay man on the grounds of sexual orientation by refusing to bake a cake that he had requested with the caption "Support Gay Marriage".   The Court of Appeal put forward the argument that Mr Lee had been discriminated against because of his association with the protected characteristic of sexual orientation.  The case highlights that the religious belief of a service provider does not exempt them from direct discrimination on the grounds of sexual orientation as in this particular case.
Workers or Self-Employed?
An Employment Tribunal has held that Uber drivers are workers for the purpose of the Employment Rights Act 1996, and the Working Time Regulations 1998. As a result they are entitled to certain protection and rights.
Uber is a technology platform which connects taxi drivers to passengers.  Uber has put in place documentation setting the drivers as self-employed contractors.  However the Tribunal when looking at the contractual documentation that was provided stated that the contractual description of the drivers was not the reality of the relationship.  The Tribunal decided that Uber as a business provided taxi services and engaged drivers as workers to deliver its business.  The Tribunal indicated that once the drivers were signed into the Uber app within their territory they were then ready and willing to accept bookings and therefore this period of time counted under the Working Time Regulations and also correlated with the numbers of hours worked for the purposes of National Minimum Wage.
We often have to advise organisations of the risk they run when individuals are recruited on a consultancy basis when in reality they are treated very much as workers and employees.  This is a prime example where a Tribunal has looked at the labels given to individuals, and indicated that the labels don't actually match the real description and duties carried out by the individuals.
This Decision is likely to be appealed all the way up to the Supreme Court, and it is a matter of watching this space.
Communication of a Dismissal
The EAT in Sandal –v- Adecco had to consider whether dismissal can be implied by inaction of an agency employer.  The employee was employed by the agency but worked on assignment at an alternative company.  When this assignment came to an end the agency took no further steps to find her other work.  They presumed she was not interested in agency work. The employee made no attempt to contact the agency but then brought a claim for unfair dismissal.  The EAT held as there was no communication of dismissal by the employer and no resignation by the employee there was no dismissal.  Therefore she was unable to bring an unfair dismissal claim.
Asda
7,000 Asda employees have been successful in establishing that their positions as shop floor staff are equal to those in Asda's distribution centres, so as to enable them to proceed with their claims for equal pay.  This decision illustrates that even where there appear to be significant differences between workers they may still be sufficiently similar to be comparators for equal pay purposes.
In other news…
Overhaul of Sick Pay
The Government has announced that a consultation will open in February 2017 on their proposals to help disabled people and those on long term sick leave return to work.  This is likely to see an overhaul of the current Statutory Sick Pay arrangements and Fit Note procedures.
DeBrief Talks To… Yang Sing's Bonnie Yeung
Bonnie, what's your role at Yang Sing?
I look after Yang Sing's marketing and branding; however, the family modus operandi is to roll up the sleeves and get stuck in, so I tend to get involved in a bit of everything; from planning Christmas and private dining events to looking at figures, product sourcing, or fixing a leak. I grew up with Yang Sing and so I understand what the brand represents, what the business needs and am well placed to communicate about it.
How long have you been with the business?
Officially five years, though there has been many a time growing up when my parents have roped me in for 'work experience'. As a teenager I resented the encroachment on my social life; but now I appreciate the need for the early induction to the family business. It was a good lesson as a young person that working in the family business was a privilege and not a birth right.
What do you most enjoy about your job?
There is constant change and variety in my role and a great opportunity to work with and meet lots of different people – from all walks of life. I also really enjoy food and drink; talking about it, thinking about it and of course consuming it, so the hospitality industry suits me well! We make our living from making sure other people have a good time; we are purveyors of something intangible and magic, we give a lot of pleasure to a lot of people and that is very rewarding.
Yang Sing is about to celebrate its 40th anniversary so how will you be marking it?
Forty years is a long time for any business and we've only gotten this far because of the effort and loyalty from our team and the support of all those whom have supported us over the years. We will be working together with some of our close friends and partners to say a big thank you to all who have made four decades possible – so keep an eye out for upcoming news.
We'd also like to focus on developing a Yang Sing training and work experience scheme to help give people a stepping stone into an industry, that I believe is one of the most rewarding to work in. There is an assumption that restaurant work is low status or 'unskilled'. But it takes considerable cultural awareness, communication skills and a keen empathetic sense to do well. There are many talented people in the industry but right now there is a skills shortage, which I believe will become all the more apparent in the post Brexit environment.
You're currently undergoing a refurbishment so what can diners expect?
We wanted to spruce up our main dining room, and give our private dining floors some TLC ahead of our big birthday. We've made some sensible investments in our beautiful building to boost our energy efficiency. But we have also made some aesthetic changes which will bring the dining room up to date and make it a more comfortable space in which to spend time. We hope to pull off the feat of seeming familiar and yet feeling renewed, and being better all round.
We've also raised the standard of the food and drink, changed suppliers to those who can provide us with fresh ingredients with an identifiable provenance. So we're very excited and are looking forward to the Autumn when we will be inviting friends and partners in for their feedback.
Would you ever look at opening in other UK cities?
Yang Sing is a one off, it is a magical place. Some of the older 'aunties' and 'uncles' who knew my grandfather in the early Yang Sing days often quip that it's his ghost that looks over us and ensures Yang Sing is such a special place. I'm not convinced he would want to move elsewhere. I personally wouldn't want Yang Sing to be formularised and rolled out like carbon copies, it takes time to build a reputation, to create magic and our heritage is very important. We are an independent, family owned and run restaurant, and I'm not convinced multiple new sites is the way forward for us. However we are interested at wider regional growth, and new projects but perhaps with a different brand and business; I'll check with grandad and come back to you!
What kind of services do you have for Manchester's business community?
Banqueting and private dining at Yang Sing is well known and we thrive off being able to offer a unique and bespoke menu and space. Our USP is the very social and convivial style of dining that we can offer. We accommodate groups from 20 to 200, from weddings to AGM's. More recently we launched cookery classes, which began as a pet project but they have taken off in a big way and we find that most classes are fully booked months in advance, particularly the master classes hosted by my father. I am really proud of my dad – he has worked hard all his life to be able to give his family a great legacy and the fully booked classes are testament to his indomitable work ethic and determination. He is the only UK chef who has mastered all aspects of the Cantonese kitchen: dim sum, roast and wok and for the students in his classes; whether for leisure or corporate groups it is a unique experience with a doyen of the hospitality industry.
What makes Yang Sing such an institution?
Across four decades we have seen grandparents on first dates, the birth of their children, their marriages, and then the birth of their children. It is very heartening to see several generations of the same family walk through the door. We have a shared history and heritage which is something really special; something that money cannot buy. Yang Sing means something special to many Manchester restaurant-goers. Of course we have had our ups and downs over the years; from births and deaths, to fires and fall outs – all the normal things that any other family experiences. We have seen other restaurants open – and close, but we have remembered and looked after our loyal customers, and that has stood us in good stead. Over time these patrons have become friends and even part of the family. Our relationships have looked after us as we have looked after them over the years.
As a family we take a long-term approach, which is one of the major differences between a family business and any other sort of business.  We don't have external shareholders demanding short-term return on investment, our family business can take a longer-term view on returns, and the rewards can extend quite far down the line.
@yangsingmcr
https://www.facebook.com/YangSingMcr/
Contact Us
If you require any further clarification in relation to the above developments, or if you need any further assistance then please do not hesitate to contact our team of specialist employment solicitors on 0161 832 3304.
This newsletter does not provide a full statement of the law and readers are advised to take legal advice before taking any action based on the information contained therein.