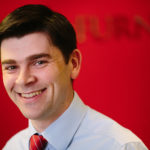 Last month, the Department for Digital, Culture, Media & Sport (DCMS) published some important guidance for providers of telecommunications infrastructure in England during the current pandemic. The guidance is called: COVID-19 guidance for telecommunications infrastructure deployment in England.

Our Property team works with several clients who rent space to telecoms providers so we thought sharing the following summary, which was originally published by Thomson Reuters Practical Law, would be beneficial.
The guidance, which emphasises the importance of maintaining the telecommunications network at the current time:
States that more than two people can gather to undertake repair and maintenance work on the network.
Requires landowners and occupiers to continue to allow emergency access rights to property where these have been agreed with telecommunications providers.
States that contractual obligations between landowners/occupiers and telecommunications providers should continue to be observed, particularly provisions relating to access to sites to inspect, maintain, adjust, repair or upgrade electronic communications equipment.
Notes that, where properties are unoccupied, landowners should consider putting in place steps to help facilitate access by operators.
Reminds telecoms workers and operators who need to enter residential properties that they and residents should follow the guidance on social distancing.
In relation to streetworks, states that works involving network maintenance and fault repairs, customer repairs, network build, and increasing network capacity should be allowed to continue. Workers must follow the guidance about taking precautions to reduce the spread of COVID-19. The guidance also links to the Highways Authorities and Utilities Committee (England) joint statement advising practitioners on operating responsibly to help control the spread of COVID-19.
If you would like to discuss any issues relating to this topic, please email Richard via Richard.hamilton@dbf-law.co.uk or call 0161 832 3304.