Welcome to DeBrieF …
It's been a couple of months since the last DeBrieF and what a time it's been; from the riots to the Euro zone crisis and the Tory Party conference taking over Manchester! It's also been a busy period for all of us at Davis Blank Furniss with several major deals going through, the launch of a new department and some new members of the team.
In this issue, do check out the piece on the firm's new Healthcare offering and the interview with Gino Sonczak who is our new litigation executive and head of the PI department in Glossop. We've also interviewed Claire Smith – an associate in the commercial litigation department – about the hot topic of travellers settling on private land.
Plus, there's our usual events round up, Q&A section and survey, which this month asks …  Should VAT be cut to help stimulate economic growth?
Happy reading!
Kate Oldfield – managing partner, Davis Blank Furniss.
_________
Davis Blank Furniss Launches Healthcare Department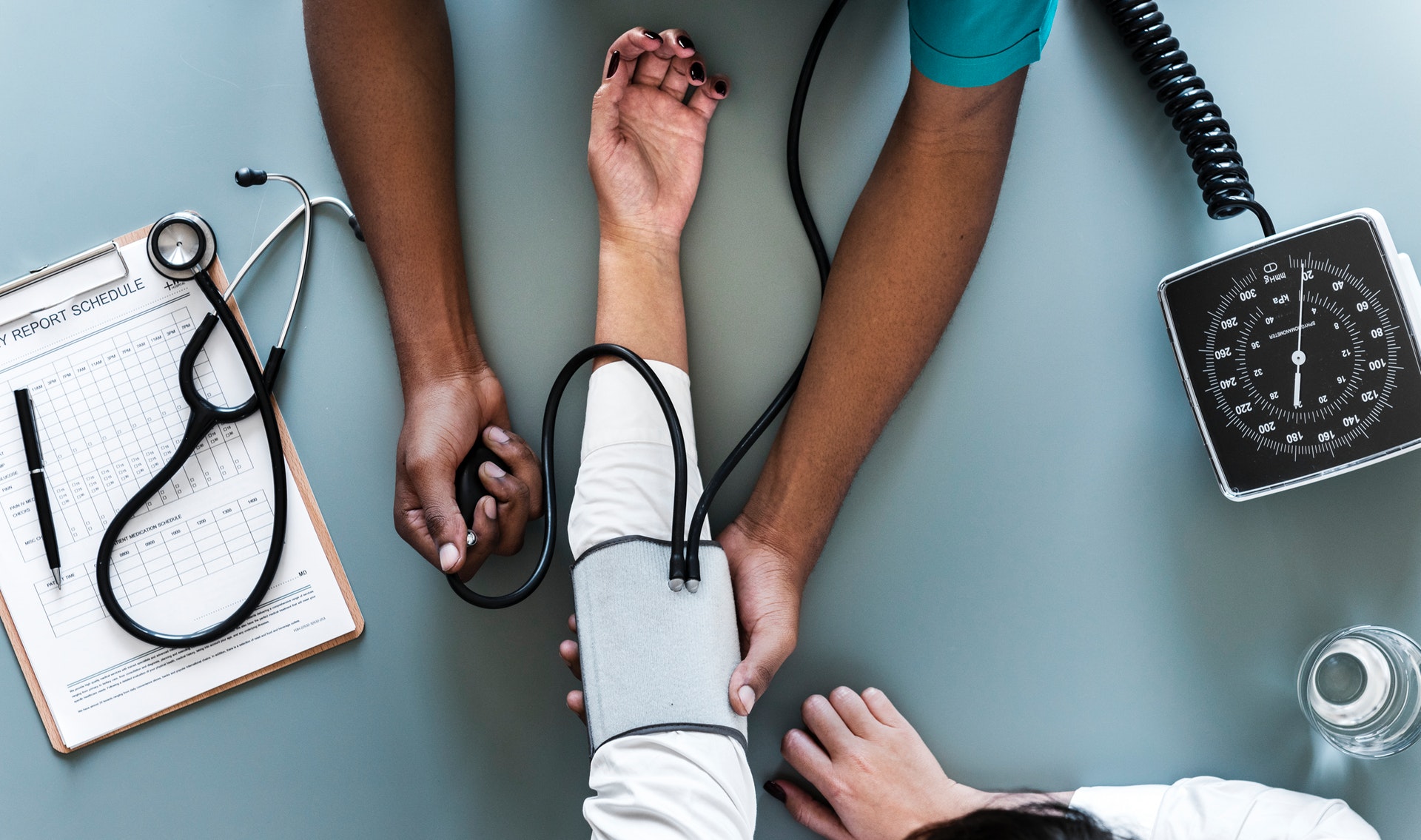 This month sees the launch of a new department geared towards the specific needs of the Healthcare sector.  The new team, which is headed up by Sonio Singh, is aimed at a number of key Healthcare sub-sectors, including; dental practices, GP surgeries/partnerships, pharmacies, care homes and childcare operations.
For more information, click here
__________
DeBrieF Under the Skin of… Gino Sonczak, Litigation Executive at Davis Blank Furniss, Glossop
What is your role at Davis Blank Furniss?
I'm the new litigation executive and head of the personal injury department at Davis Blank Furniss' Glossop office.
How long have you been at the firm?
I joined the team two months ago and it's been a steep but enjoyable learning curve since starting.
What is your specialist areas?
Personal injury.
Why did you choose a career in law?
I have always had an interest in the law. When I considered a career change I realised that I could combine this and the experience I gained in my previous employment to assist people.
What is the most high profile case that you've been involved in?
I've been involved in several but two spring to mind. The first was a lorry driver working for Stobarts who tripped over the exposed steering arm and feel from the back of the traction unit onto the floor resulting in a very serious knee injury. The driver obtained compensation and all of Stobart's vehicles were adapted to ensure the steering arms were covered.
The other was two police officers who experienced a high speed accident at 135mph as a consequence of damage to low profile tyres. The Police Authority was aware of this particular problem but failed to put into place a system of action should the tyres suffer any impacts which may result in them becoming distorted and hence prone to punctures. The officers were awarded compensation and the system of work was changed.
How do you see the legal sector changing over the next few years?
The reduction of Legal Aid availability has had a significant effect on traditional areas of law and with the impending arrival of 'Tesco Law' I believe that profitability will be reduced even further. However, the one strength that we can still rely upon is quality of service and personal touch rather than a faceless voice at the end of the phone and your matter being just one in a stream of others.
What are your personal goals for your department?
To re-establish the Personal Injury Dept as the first point of contact should anyone be injured in an accident in Glossop and its surrounding area and to develop our entire client base. I'll also be assisting the marketing initiatives for the firm on a basis.
Outside of work, how do you like to spend your time?
I'm heavily involved in rugby and cricket; both playing and coaching. On a more personal level, I enjoy walking and have recently begun shooting again – a pastime I gave up many years ago due to the pressures of a young family. I am also an avid reader and am totally smitten by my Kindle which means I am never without a book to read!
Do you have a motto that guides your professional and personal lives?
Treat others as you would wish to be treated yourself.
__________
Claire Smith from our commercial litigation team discusses what you can do if your land is occupied illegally…
With the continuing battle between Basildon Borough Council and the travellers at Dale Farm, Essex at the forefront of the media, private landowners are now questioning what protection the law offers to them as individuals.
Who is responsible for privately owned land?
Security of privately owned land is matter for individual land owners.  The council owes no general duty to private landowners to remove unwanted occupants.  In fact, the council may bring proceedings against the landowner for illegal encampments should they fail to take appropriate steps to evict tresspassers from their land.  Landowners can also be left with the responsibility of huge clear up costs when the unauthorised campers eventually leave. The police may not be much assistance either as unauthorised camping is not a criminal offence.
So how can private landowners protect their land?
Firstly, the land (if possible) should be secured.  The Police can take action if there is clear evidence of forced entry onto the land.  Under the Criminal Justice and Public Order Act 1994 the Police have limited powers to evict unauthorised campers from any land if they have caused damage to property, used threatening behaviour or have six or more vehicles on the land.
In most circumstances, however, it is the landowner who must take action.  A landowner, or an agent acting on their behalf, can get an eviction order through the civil courts requiring the removal of any trespassers.  The landowner must inform them of their intention to seek legal help to remove them and then apply for a court hearing date.  Unauthorised campers will be given a minimum of two days notice of the hearing date.
If an eviction order is then obtained from the Court, these are usually served on the unauthorised campers on the same day and eviction normally takes place within a few days.   On average the process takes between 10-14 days.
If you've been affected by this issue, feel free to drop Claire a note via Claire.smith@dbf-law.co.uk or give her a call on 0161 832 3304.
__________
Events at Davis Blank Furniss…
At Davis Blank Furniss, we hold a series of regular events that are designed to inform and educate. They cover various topics and usually take place at our offices on Deansgate in Manchester. They're pretty relaxed affairs and also provide a great opportunity to network and make new contacts. The next one is detailed below…
Breakfast Briefing: Whistleblowing – 17th November, 2011

We've also put together a list of external events that might be of interest….
Manchester Business Breakfast Club
Event: Weekly Meetings
Date & Time: Every Friday from 7am
Venue: The Manchester Tennis & Racquet Club, 33 Blackfriars Rd, Salford M3 7AQ
Cost: £47 per month
North West Entrepreneur of the Year Awards
Event: EN Magazine Annual Awards
Date & Time: 27th October, 7pm
Venue: The Mere Golf Resort & Spa
Cost: Single and table ticket options available
Thirsty Thursday
Event: October Social
Date & Time: 27th October
Venue: Selfridges, Exchange Square, Manchester
Cost: Free to members, £12.00 to non members
North West Fraud Breakfast 2011
Event: Insider Business Fraud and Business Security Breakfast
Date & Time: 28th October, 7.30am
Venue:  Zenith Building, Deloitte offices – 2 Hardman Street, Spinningfields, Manchester, M3 3HF
Cost: Please enquire with organisers
The Women's Business Clubs
Event: Manchester Central Premier Club
Date & Time: 6th November, 12pm
Venue: Holiday Inn Manchester MediaCityUK, White Media City UK, Salford, Manchester, M50 2HT
Cost: Members – £22.00 + VAT; Non-members – £27.00 + VAT
__________
Ask The Experts: This month two members of our senior team answer your questions…
Q: I would like to gift my minor children some shares from my business. Is this possible?
Sonio Singh – a partner in our corporate department: 'A person under 18 can hold shares in a company in his or her own name unless the constitution of the company specifically prevents this. However, this can cause problems particularly if the child is a baby (and so can't sign required documents) or if the shares need to be sold before the child reaches 18 years old. Prior to reaching 18 (and for a reasonable time afterwards) the child can reverse any sale made when he or she was underage or even renounce the original gift.
A parent or guardian has no special powers to sell shares or sign documents on the child's behalf. It would be far better to have the shares held for the child by a nominee. As with any gift, if the donor goes bankrupt later, there is a risk of the transfer being set aside by the courts. It also won't work to reduce the family's income tax liability, as any income over the first £100 received by a child on assets given by a parent will be taxed as the income of that parent. If the shares have (or in the future might have) significant value then proper tax advice, including on whether to set up a formal trust, should always be obtained first.'
Q. We are starting to expand our business so we need to take on new premises.  Having seen other business tenants run into difficulties in recent years we would like some tips on how best to protect ourselves when negotiating  a new lease.
Caroline Williams, a Solicitor in our Commercial Property Department:    The first thing to remember is that the commercial property arena is largely still a tenant's market.  Many landlords are finding themselves with empty properties as a result of previous tenants running into difficulties or prospective tenants choosing not to relocate due to uncertainty about the future.  With that in mind, it is worth being bold in your negotiations and seeking legal advice before you enter into a lease to ensure the terms you are signing up to suit your needs and you are protected for the future as far as possible.  Some pointers to consider are:
Length of lease term
Historically, commercial tenants often took 15-20 year leases which gave the landlord certainty of income and allowed the tenant to build goodwill at the property over a long period.  Nowadays no business can be certain it will still be trading in 15 or 20 years time so short leases (3-5 years) are commonplace, particularly for newly expanding or small businesses.  Tenants can no longer assume that they will be able to assign the lease to a new tenant during the term so a shorter term can alleviate concerns about the future.
Statutory Protection – the Landlord and Tenant Act 1954 ('the Act')
Unless the lease specifically excludes it, you will have the automatic protection of the Act which gives you the right to a new tenancy on broadly the same terms at the end of the lease term.  The landlord can only object to a new lease on certain limited grounds.  It is in the tenant's best interest in every lease negotiation to ensure that the Act is not excluded but it will be particularly important for tenants choosing to take short leases, and even more so if they are also intending to carry out alterations or fit out works at the property. Legal advice should be sought to ensure that the draft lease includes this important statutory protection.
Try to include a break clause
The most flexible type of break clause would be a rolling break allowing the tenant to terminate the lease at any time during the term.  However, many landlords will only agree to a break clause which can be exercised on a specified day or days (for example on the third and sixth anniversary of the date of the lease).  A break clause will be triggered by the tenant giving notice, the timing and format of which must be absolutely correct.  A mistake in the break notice can mean the tenant loses the right to exercise the break which can be costly so it is important to take legal advice before serving the notice.  Furthermore, an unscrupulous landlord may seek to make the exercise of a break clause conditional.  Such conditions may, on the face of it, seem reasonable but in reality can make it almost impossible for the tenant to actually exercise the break, making it worthless.  It is worth seeking the advice of a solicitor on the wording of a break clause to ensure that it gives you adequate protection.
Rent payment dates
Most leases require the rent to be paid quarterly.  To assist with cash flow try to agree with the landlord that the rent can be paid monthly.
Repair
A landlord will invariably insist on making the tenant fully responsible for all repairs and maintenance at the property, particularly if the lease is for the whole (as opposed to a part) of the property.  This creates an obligation to put and keep the property in a good or substantial state of repair and condition which can lead to a costly repair bill for the tenant at the end of the term of the lease.  A reasonable compromise would be to suggest that the tenant's obligations are limited by reference to a schedule of condition or schedule of photographs which will be prepared at the start of the lease term and attached to the lease.  This, coupled with the correct wording in the body of the lease, ensures the tenant is not expected to put the property in any better condition than it is in at the start of the lease so it will only be responsible for the damage, wear and tear it causes.
The DeBrieF Survey  
There has been much debate since VAT was raised earlier this year and it's still high on political agenda with Labour arguing it should be reduced back down to 17.5%. But what do you think?
Should it be reduced or would it make little difference?
To have your say, please visit our survey by clicking here