Welcome to DeBrieF …
Despite all the rain, summer really is here! It's been a busy few months for all of our departments with  some exciting deals concluding and some new launches in the pipeline. In this issue of DeBrieF you'll be hearing from Sonio Singh – partner in our Corporate Department – who'll be sharing his advice on selling a business. His piece follows our recent event with EN Magazine and Pierce Accountants on the topic of 'buying and selling a business' which took place at The Hilton Hotel on Deansgate. Keep your eyes peeled for the next issue as we'll be covering the 'buying' side then.
We've also got an interview with Claire Smith who has just been promoted to partner in the Dispute Resolution team. Plus, there's news about our mobile website launch, some interesting Q&As and Ann Prax – our head of marketing – talks all things marketing.
Happy reading!
Kate Oldfield – managing partner, Davis Blank Furniss
Davis Blank Furniss Launches Mobile Website
As a business, we're delighted by the reaction and feedback we get regarding our website. It initially launched about two years ago at the same time as the new cross-firm branding. We're constantly tweaking it and the latest phase in its evolution is a brand new mobile version. It's an edited version of our main website and is designed to facilitate access to our various departments via hand-held devices, quickly and easily.
It's an exciting step for us and you can read more about it here…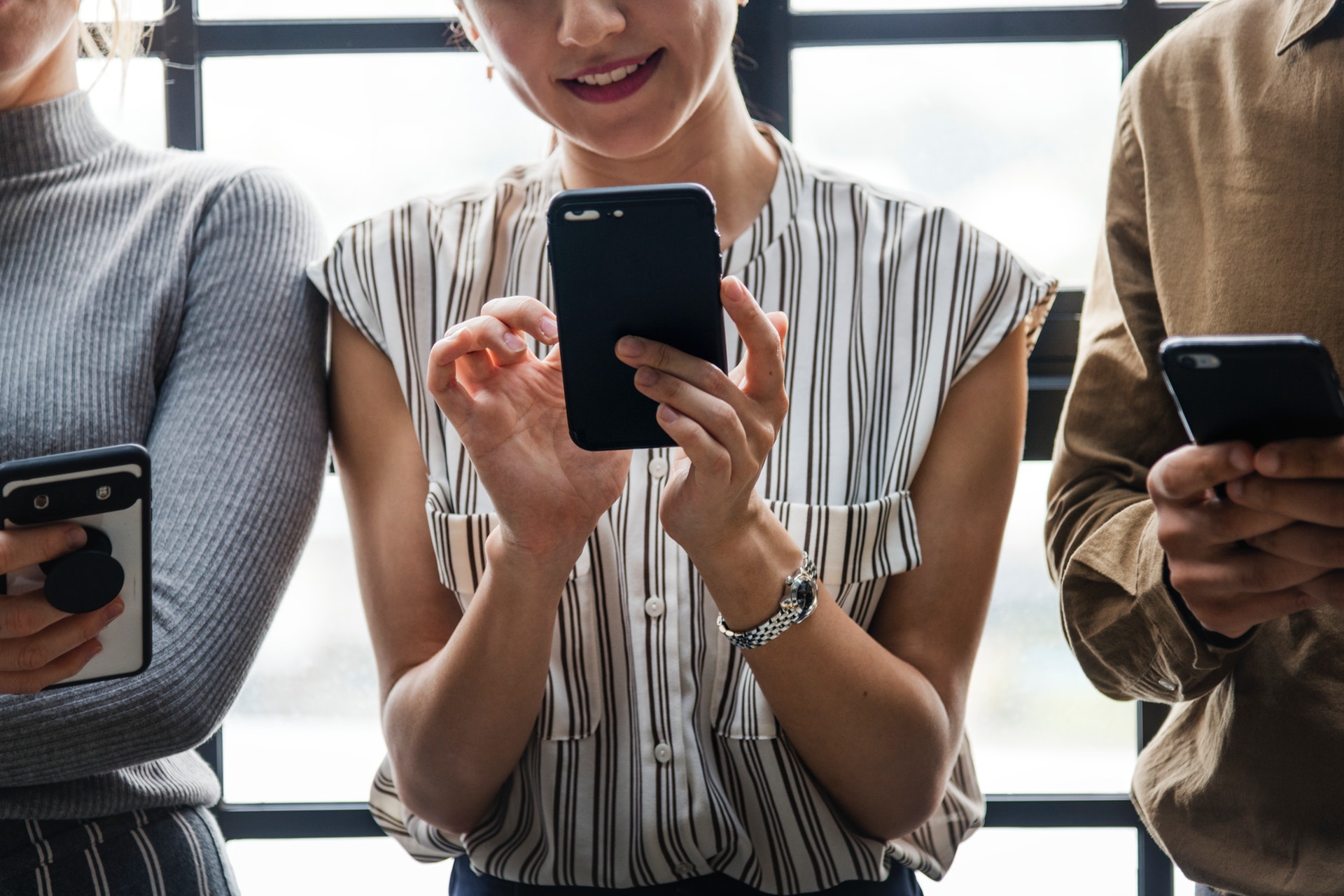 Sonio Singh – partner in our corporate department – looks at the key considerations when disposing a business…
The main priority for any Seller is to complete the disposal as quickly as reasonably possible, to secure the sale monies and to avoid any warranty or other claims from the Buyer. In that context the following primary issues should be examined.
Share or Asset Sale
Where the Business is being operated as a limited company, a preliminary issue is whether to sell just the assets of the Business or the shares of the Company.  Primarily, tax consequences drive this and you should take specific advice from your accountants. There are other considerations:
Opting for an asset sale means that you are left with a shell Company with no assets and some liabilities/creditors.  There will be the cost and inconvenience of liquidating this Company.
Selling the Company means selling assets and liabilities.  The Share Purchase Agreement contains far more Warranties and is more heavily negotiated. The financial/legal due diligence exercises are also more robust as liabilities need to be identified.
A share sale may appear cleaner as we simply have a new owner of the shares in the Target.  You avoid issues such as the transfer/novation of key customer contracts and employee issues are simplified as TUPE is avoided.  But you have different considerations as there is a change in control of the Company and key customer contracts of the Target may be terminated on this event unless the consent of the contract holder is obtained.
Confidentiality Agreement and Heads of Terms
The Buyer will seek to commence a full due diligence exercise in respect of the Target.  The aim of the Buyer is to find out as much information as possible about the Target and this process flushes out any legal/ commercial issues at an early stage.
If you are being bought by a competitor, and have got concerns about disclosing confidential information, you should put in place a Confidentiality Agreement. This imposes an obligation on the Buyer to keep all sensitive information strictly confidential and to only use it for the purpose of the purchase and to only circulate it to its professional advisers and bank.  If you are worried about key staff/customers being poached, you may also want to insert restrictive covenants into the Confidentiality Agreement.
The Heads of Terms set out the key commercial terms in a disposal, for instance the purchase price, when it is being paid, conditions precedent and the date of completion.  The Heads are subject to the provisions of the sale and purchase agreement, but they can be persuasive when you have arguments with the Buyers solicitors later on.
The Heads often include an Exclusivity Period for the Buyer i.e. a period of a few months up until the completion date. Obviously the Buyer will not want to rack up professional costs only to find that you sell to somebody else.  Conversely you do not want to be tied in with a Buyer who moves slowly or is facing funding difficulties. You may therefore require a non-refundable deposit from the Buyer. It can also be useful to put in some qualifiers on exclusivity; e.g. cancellation if the Buyer breaches the Confidentiality Agreement or tries to reduce the purchase price.
Due Diligence
The Buyer will require up to date and accurate information about the Target before it exchanges the Asset Purchase Agreement or the Share Purchase Agreement.
The general approach is to be as comprehensive and open as possible with regard to Due Diligence.  If there is any doubt or incomplete information on any issue, the Buyer will often seek to either reduce the purchase price for the Target or even retain some of the purchase price (e.g. 5 or 10%) in a retention account pending investigation/ resolution of the relevant issue.  Effectively part of the sale consideration is locked away and cannot be accessed by the Seller.
The tactical approach may vary but in order to protect the Sale Consideration, the general approach is probably to be as upfront as possible so there are no nasty surprises for the Buyer.
Warranties When the Due Diligence exercise is nearing completion, the Buyer's solicitor will produce the Asset Purchase Agreement/ Share Purchase Agreement. As well as documenting basic obligations, including the purchase price, payment structure and restrictive covenants, the Buyer will also require the Seller to give Warranties relating to all aspects of the Target.  The purpose of Warranties is to provide the Buyer with a legal remedy after exchange of contracts if the Company has hidden liabilities.
A key document for the Seller is the Disclosure Letter. This document restricts the ability of the Buyer to bring a warranty claim if there has been disclosure of information relating to the statements contained in the actual warranties. Effectively, the risk in relation to matters disclosed is then transferred from the Seller (who is giving the Warranties) back to the Buyer since the Buyer is accepting the principle that he is buying a Business subject to matters disclosed. It is vital to go through each warranty in detail and insert the relevant specific disclosure in the Disclosure Letter.
Even if there are arguments as to whether there may potentially be a warranty claim, drafting of comprehensive sellers protection clauses can also avoid warranty claims. These are numerous and include time bars and de minimis restrictions.
If the disclosure and due diligence process is expedited comprehensively, warranty claims are rare.
Conclusion

These are only of course general guidelines when approaching a disposal or exit.  Each sale is different and throws up different issues. There is no doubt that specific advice is needed on every transaction whether you are selling for £500,000 or £5 million.
Sonio can be contacted via Sonio.singh@dbf-law.co.uk
DeBrieF Under the Skin of Claire Smith….
Claire, what is your role at Davis Blank Furniss?
I am a partner in the Dispute Resolution department.
How long have you been at the firm?
I joined the firm as a trainee solicitor in September 2004.
What are your specialist areas?
I deal with all aspects of commercial litigation including injunctive relief, shareholder disputes, contentious probate, debt recovery, property/construction litigation and contractual disputes. I also provide advice to clients in relation to employment matters.
You've enjoyed pretty rapid career progression so what you think are the main benefits of growing with a firm rather than moving around?
Having developed with the firm over a number of years, I am familiar with a large number of the firm's clients which enables me to get to grips with their new matters very quickly, and to find a solution which works for their businesses. My progression has also enabled me to be involved in a number of high profile cases which Davis Blank Furniss has been instructed on.
Why did you choose a career in law?
As a child, a close friend's father was a barrister, and his anecdotes triggered my initial interest in Law as a career, which then grew as a result of my mother's involvement in the profession. As I began to study Law, I became intrigued by the differing approaches which could be taken by the parties involved in disputes to the same facts, and looked forward to the challenge of developing arguments to put forward on behalf of clients. I'm sure some would say it was my love of a good argument, however!
What are the main changes in the law that you witnessed since starting?
I qualified shortly before the downturn in the economy, so have witnessed the significant change in the legal community in Manchester, and also the impact which it has had upon clients and their desire (and ability) to engage in legal proceedings from a costs perspective.
What are your personal goals for your department?
We have a broad range of clients in the Dispute Resolution department, and we aim to provide a cost effective solution to the difficulties which they face. I would hope to expand our client base further, and also to continue to provide a personal service.
Outside of work, how do you like to spend your time?
I am a keen cook and reader, and enjoy traveling to new destinations with my husband whenever possible. I come from a large family, and so I spend as much time with them as I can.
Do you have a motto that guides your professional and personal lives?
Not a motto as such, but I don't believe in having regrets. I try to live for the day and try not to put off anything that can be done today!
You can contact Claire via Claire.smith@dbf-law.co.uk
Our View: Ann Prax, our head of marketing, on why businesses need to be brand savvy…
The Law is a sector like many others that has seen the way it works and communicates change massively over the past decade. Historically, law firms have relied on word of mouth and recommendation to attract new business. That always tended to be enough but competition is getting tougher and with new, more aggressive entrants coming into the market the challenges are set to get a whole lot worse.
It sounds all doom and gloom but it's not, honestly. As a marketer, I'm passionate about branding and communication. To me, a brand isn't just a logo; it's a state of mind and a vision that runs through an organisation – from the very top to the bottom. The visual representations of that are – of course – the logo and website but they need to be carefully considered so they encapsulate the business and its people.
A company's online presence is now its key marketing window. There's no point investing in an expensive website or brand proposition if it's not going to be utilised and tweaked constantly. To both new and existing clients, a firm's branding – whether it be in law, manufacturing, professional services or any other sector for that matter – provides reassurance and confidence; it's all about personality as well as conveying skills and experience. This is something we keep at the heart of everything we do.
One of our key objectives is to also add value to our clients and not just provide legal advice. We do this in a whole host of ways from bespoke events, to clinics and newsletters. We try and get under the skin of our clients so we really understand what makes them tick. The content of our website is also updated regularly and we've invested more heavily in PR, social media, such as Twitter (@DBF_LAW) and by launching our new mobile enabled website.
All of this may sound simple, but effective marketing and client engagement can be forgotten as senior management time is often spent actually running the business – and who could argue with that?! However, my advice is to take some time to sit back, look at your organisation and identify what it stands for. If you can work that out and devise a way to convey your philosophy – based on why you're different/better than your competitors – then the future could take an even more profitable direction!
Events @ Davis Blank Furniss…
At Davis Blank Furniss, we hold a series of regular events that are designed to inform and educate. They cover various topics and usually take place at our offices on Deansgate in Manchester. They're pretty relaxed affairs and also provide a great opportunity to network and make new contacts.
Our next event is scheduled for 11th September. It's going to be an Employment focused event which will be held in conjunction with EN Magazine and Pertemps. Further information, venue and booking details will be announced over the next few weeks so do put the date in your diary or book your provisional place now!
Ask The Experts: This month some of our senior team answer your business & private client questions…
SONIO SINGH – PARTNER IN THE CORPORATE DEPARTMENT….
Q: I am a majority shareholder in a company that has a minority shareholder holding a small number of shares who has been untraceable for many years. On the recommendation of the Directors, we are seeking to ensure our Members Register is cleaned up (with a view to disposal) by re-purchasing and/or cancelling the shares. What is the best way forward?
A: Following the codification of certain common law principles in the Companies Act 2006, it is important that a majority shareholder proceeds carefully so as to ensure that the rights of a minority shareholder are not prejudiced in any way.  Whilst shareholder actions of this type are relatively expensive, it is essential that the provisions of the company's Shareholders Agreement (if one is actually in place) are followed carefully along with the relevant Articles of Association.  These documents (read in conjunction with each other) govern the procedure in respect of acquiring the shares of an untraceable shareholder.
It is common for there to be provision in the Articles of Association for the forfeiture/sale of such shares.  If the Articles of Association are very basic, they can be amended (primarily by way of written resolution of the shareholders) to include share forfeiture provisions.
The relevant procedure in the Articles of Association usually involves a company carrying out a share buy-back before then cancelling the shares of the minority shareholder.  This is usually much more straightforward than shares being removed by way of a reduction in capital.  Obviously, the relevant conditions for a share buy-back out of profits available for dividends must be satisfied.  These conditions include the company having power in its Articles to repurchase the shares, the passing of a written resolution by the members and there being sufficient distributable profits in the Company.
ANNA BUNTING – PARTNER IN THE EMPLOYMENT DEPARTMENT….
Q: It has been brought to my attention that one of my employees has been posting comments about the company on Facebook. Although this is being done in her own time I am concerned about the damage that this could cause to the company. Can I dismiss the employee?
A: The growing popularity of social media creates a number of difficult issues for employers, and this is one of them. For a long time it has been a well established principle that an employee's use of their personal time should be of no concern to the employer. Disciplinary action for conduct outside of work is consequently difficult to justify. However, there is a growing body of caselaw which suggests that in some cases disciplinary action can be fair if the employer can demonstrate that there is actual or likely damage to the business, its reputation or its relationships with customers. It may be more difficult to justify disciplining on the basis of a general grumble than it would if the business and its products and services were specifically criticised in the public domain.
As the usual unfair dismissal principles will apply to any dismissal, before taking this step, an employer should consider the extent to which the employee was aware that comments of this nature would be considered as gross misconduct. It is