Welcome to DeBrieF!
This month we have an insightful piece discussing Private Equity from one of our Corporate partners; we speak to Richard Kerfoot of YOPA about the North Manchester property market; we discuss the hot topic of people being wrongly prescribed or administered drugs; and we share some of our own news including an exclusive event for business owners that will tackle the upcoming introduction of the GDPR.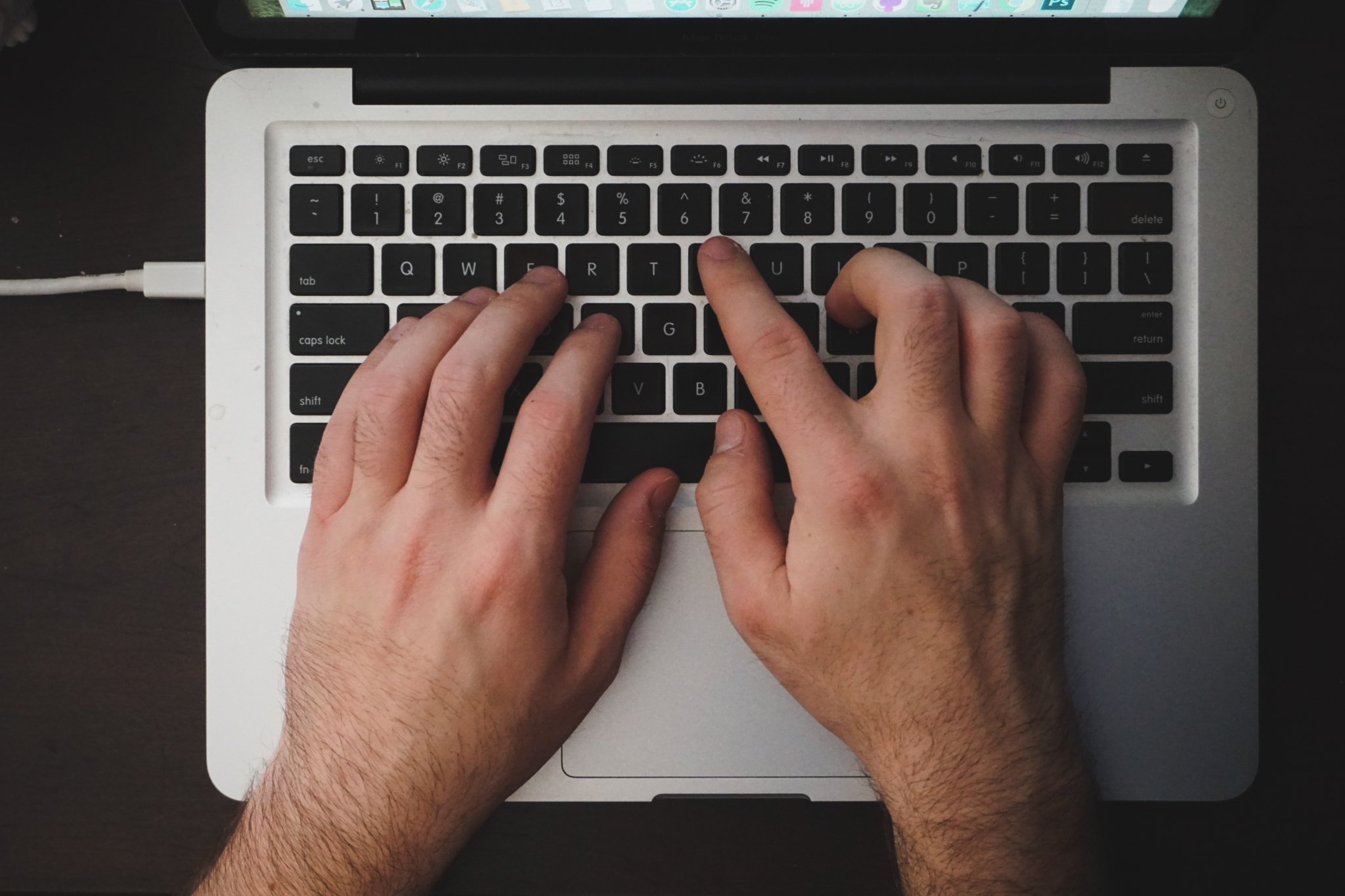 DeBrieF OPINION
Sonio Singh – Partner in our Corporate department – examines recent trends in the Private Equity market in the North West.
Against a background of enhanced growth and confidence in M&A activity, the North West Private Equity Market continues to punch well above its weight in comparison to other regions.  With 2017 data still pending, the region remained the most active outside London/the South East and outperforms its Yorkshire, Midlands and South West counterparts.
The statistics make healthy reading with the 2016 figures revealing PE houses making total investments of over £520m.  In terms of deal volume and despite being down on 2015 figures, the 19 deals completed in 2016 still outstripped the competing provinces.  As a national figure, the North West contributes around 10% of total private investment in the UK.
The North West remains an attractive proposition for PE funding.   It is home to a number of well-established PE houses with substantial capital to invest in good quality fast-growth businesses.  The North West appears to be fertile ground thanks to an excellent range of digital and media businesses amongst other more traditional sectors.
Research in the region also suggests that PE groups prefer to invest in entities still operated by their founder shareholders.  This mode of buy-in certainly reflects the long-standing tradition of North West OMB/SMEs continuing to be developed by creative hands-on entrepreneurs.
PE players also emphasise that their offering is not restricted to growth capital and successful exits.  SMEs in their infancy also require expertise regarding talent management and succession. Given that PE providers were often previously entrepreneurs themselves; this knowledge assists the backing process – especially in primary buyouts.
Whilst deal activity has been slightly tempered by the Brexit vote, there is plenty of anticipation around the 2017 data and good prospects for 2018.  There are therefore numerous reasons to be optimistic and the future is, in my opinion, bright for deal-making.
For more information regarding Sonio and his work specialisms, please click HERE.
DeBrieF INTERVIEW
We chat with YOPA's Richard Kerfoot on his role and the North Manchester property market.
What's your role at YOPA?
I am the local estate agent for YOPA in the Bolton and Bury areas, including BB3 and BB4. I effectively run a business within a business.
What's the current state of the North Manchester market?
The market is buoyant; we see properties getting a great deal of interest when they are priced correctly.  Despite the market being strong at the moment, in most areas it is still very price sensitive and an asking price of £5K too high can be the difference between a property selling within the first few days or hanging around on the market for a few months.
What areas are considered the 'hot spots' and where else are you seeing activity?
Bury has been in the news recently for being a particular hot spot and within that there are a couple of villages which have seen a real upturn in interest over the last decade. Greenmount has always been popular, Ramsbottom more so in the last few years thanks to its great schools; this is also true of Rawtenstall, Helmshore and Edenfield.  Radcliffe has also seen a great deal of improvement in the market helped by the fact that it has the Metrolink direct to Manchester and has historically been cheaper than neighbouring Bury and Whitefield.  Bolton is a real mixed bag as it is a large and diverse market. Some areas are thriving and prices are achieving well more than they were at the 2007/8 peak, whilst in others we are seeing prices still struggling to get back to those levels.
Who is your typical customer?
I don't have a typical customer.  They range from first time sellers to probate cases.
What kind of properties are in most demand?
First time buyer properties in great condition and family homes that are ready to move into.
Have you seen a downturn in buy to let purchases following the recent changes to Stamp Duty?
Possibly a little. I would say that some people are less likely to want to pay full market value for a buy to let and may hope to get something that is going very cheap. These types of properties are always in very high demand and are more and more difficult to come by. First time buyer demand is strong.
What are your thoughts/predictions for the rest of 2018?
I expect the market to remain steady but not to see a large increase in values; the London market is still cooling and that tends to have a ripple effect.  However, Manchester is booming and that will hopefully counteract that.  Small increases in the BOE base rate may have an impact on people looking to sell as they could decide to stay put and improve rather than risk taking on a potentially dearer mortgage and incur the costs of moving.  However, the start to the year for YOPA has seen a lot more valuations being booked and hopefully that is a sign that we will have more supply to the market which has been somewhat lacking in the last 12 months.
DeBrieF OPINION
Sergejs Bergis – Paralegal in our Personal Injury & Clinical Negligence department – examines Drug Errors.
Recently there have been some stories in the press regarding wrongly prescribed or administered drugs. These errors can have grave consequences.
Although the NHS has a Medication Errors policy in place to decrease the amount of drug errors, drugs errors are still occurring at a high rate. The result of these errors can be different, ranging from an unpleasant body reaction to serious harm to health, possibly causing disability or death.
Examples of medication errors include:
Omissions – any prescribed drug not given at all;
Wrong dose administered, either too much or too little administered;
Extra dose given ;
Un-prescribed medicine – the administration of medication which has not been prescribed;
Wrong dose interval;
Wrong administration route;
Wrong time for administration;
Not following 'warning' advice when administering e.g. take with or after food;
Administration of a drug to which the patient has a known allergy; and
Administration of a drug after its expiry date or which has been stored incorrectly.
There has been a recent study carried out into the ongoing problem with drug errors in the NHS. The study found that there are potentially hundreds of millions of mistakes being made each year. GP's, pharmacists, hospitals, care homes or anybody else dealing with the administration of prescriptions can make an error and put you or your family member at risk of getting injured.
The research was carried out by the universities of Manchester, Sheffield and York and whilst the results were only estimates due to the limited data, it gives us a picture of what is happening every day. It is believed that around 700 deaths in England are due to a wrongly prescribed or administered drug, and also could be a factor of 1,700 to 22,000 other deaths.
The statistics show that one in five of the 1.15 billion prescribed drugs is prescribed in error, wrongly administered or given at the miscalculated dosage, which gives over 230 million errors each year.
A recent example was the case of a 92-year old lady (a resident in care) who was receiving another patient's prescriptions and was suffering from non-treatment of her own condition together with the additional problems of receiving a wrongly prescribed drug. Luckily for this lady her daughter discovered the error and the consequences were not fatal.
However, errors are not always caught in time. In 2014, an 83 year old gentleman from the West Midlands was expecting to receive paracetamol to ease the pain caused by an ulcer on his foot but was given another patient's prescription – medicine to lower blood pressure. He was already receiving blood pressure lowering medication and the additional dose caused kidney failure and resulted in the patient's death.
If you are aware of anyone who may have been given the wrong prescription or have any questions about potentially negligent medical treatment, please contact our Clinical Negligence team on 0161 832 3304.
DeBrieF News
Caroline Bilous reaccredited by Resolution.
Caroline Bilous – Associate Solicitor and Head of our Family team – has been re-accredited as a specialist family lawyer with particular specialisms in complex financial remedies and domestic abuse for a further three years by Resolution, the national organisation of family lawyers that is committed to non-confrontational divorce, separation and other family problems.
Resolution is an organisation of 6,500 family lawyers and other professionals in England and Wales, who believe in a constructive, non-confrontational approach to family law matters.  Resolution also campaigns for improvements in the family justice system.
Resolution's Specialist Accreditation is a mark of excellence in practice, recognised by its members and to the general public.  It is an indicator to colleague members and to clients, of a person's outstanding level of skill and expertise.
For more information regarding Caroline and her work specialisms, please click HERE.
Davis Blank Furniss acts on purchase of 745 Wilmslow Road, Didsbury.
Our Commercial Property team has handled the purchase of 745 Wilmslow Road in Didsbury. The site is now being renovated and will become Bisque and Beyond Family Art Café which is expected to open in mid-April. The value of the deal has not been disclosed.
The independent family owned and run venue will offer a wide range of art projects, as well as locally sourced food and drinks, homemade cakes and bakes. There will also be a party and sensory room, set up daily for a wide range of baby sensory classes and children's parties.
The team at Davis Blank Furniss advised clients Marianne McDowell and Alexander Hassiakos on the purchase including in-depth legal advice, managing the due diligence process and coordinating funding arrangements.
Richard Hamilton – Head of Property at Davis Blank Furniss – said: "Bisque and Beyond Family Art Café is a fantastic concept and will, I'm sure, be a huge success in what is one of Manchester's most vibrant suburbs."
Marianne McDowell added: "We are really excited about the launch of Bisque and Beyond Family Art Café and our focus is now on getting the site ready for our expected opening next month."
For more information on our Commercial Property team, please click HERE.
Free Seminar: Essential Insights for Protecting Your Business
Capstone Financial Management, Partner Practice of St. James's Place Wealth Management, and Davis Blank Furniss are hosting free seminars in Manchester city centre and Glossop on Thursday 26th April that will give business owners and directors the information they need to protect their organisations from potentially game-changing events. One of the topics will be the introduction of the General Data Protection Regulation (GDPR) which is coming into force on the 25th May.
Guests will firstly hear from Andrew Williamson who is a Director at Capstone Financial Management. Andrew will discuss how the death or serious illness of a key director or employee can have far-reaching or even disastrous consequences for a business. He will look at scenarios including what would happen if a business partner died and their spouse inherited the shares; the effect it could have on a business' value; and what it could cost to replace them. He will also discuss the options that business owners have to protect their company and family in the most tax efficient and cost-effective way.
Jessica Greenhalgh, Associate in Davis Blank Furniss' Corporate/Commercial department, will then summarise what businesses need to do in advance of GDPR including how it will affect them, whether they are ready for it and the steps that must be taken to comply.

Manchester city centre event: 8am to 10am at King Street Townhouse, 10 Booth Street, Manchester, M2 4AW.
Glossop event: 6pm to 8.45pm at Glossop and District Golf Club, Sheffield Road, SK13 7PU.
Booking: Places for either event can be booked by emailing hollys.capstone@sjpp.co.uk