Welcome to DeBrieF…
It's only April but this year is flying by already. The last three months have been busy at both of our offices with new departmental launches, some new members joining the team as well as a high profile sponsorship we've been involved in. This issue of DeBrieF is bursting with all of our news and events so please do take a look and let us know what you think!
Kate Oldfield,
Managing Partner
CLICK – the New Online Booking Service from Davis Blank Furniss Launches…
January saw the launch of our brand new and innovative online appointments booking service called CLICK that is predominantly aimed at busy and time poor professionals.
CLICK – www.click-dbf.co.uk – allows both new and existing clients to quickly and easily book appointments online with our team of solicitors and legal experts. You simply choose the area of law you want help or advice on, select a date, decide whether you want to meet in person or speak on the telephone and then choose an available time slot. Clients are also prompted to give a summary of what they want to discuss and then an automated confirmation note is then sent out with all the details.
The service covers our core private client disciplines including; Family & Relationships, Wills, Trusts, LPAs & Probate, Property, Employment, Personal Injury & Clinical Negligence, Care of the Elderly, Dispute Resolution and Professional Negligence.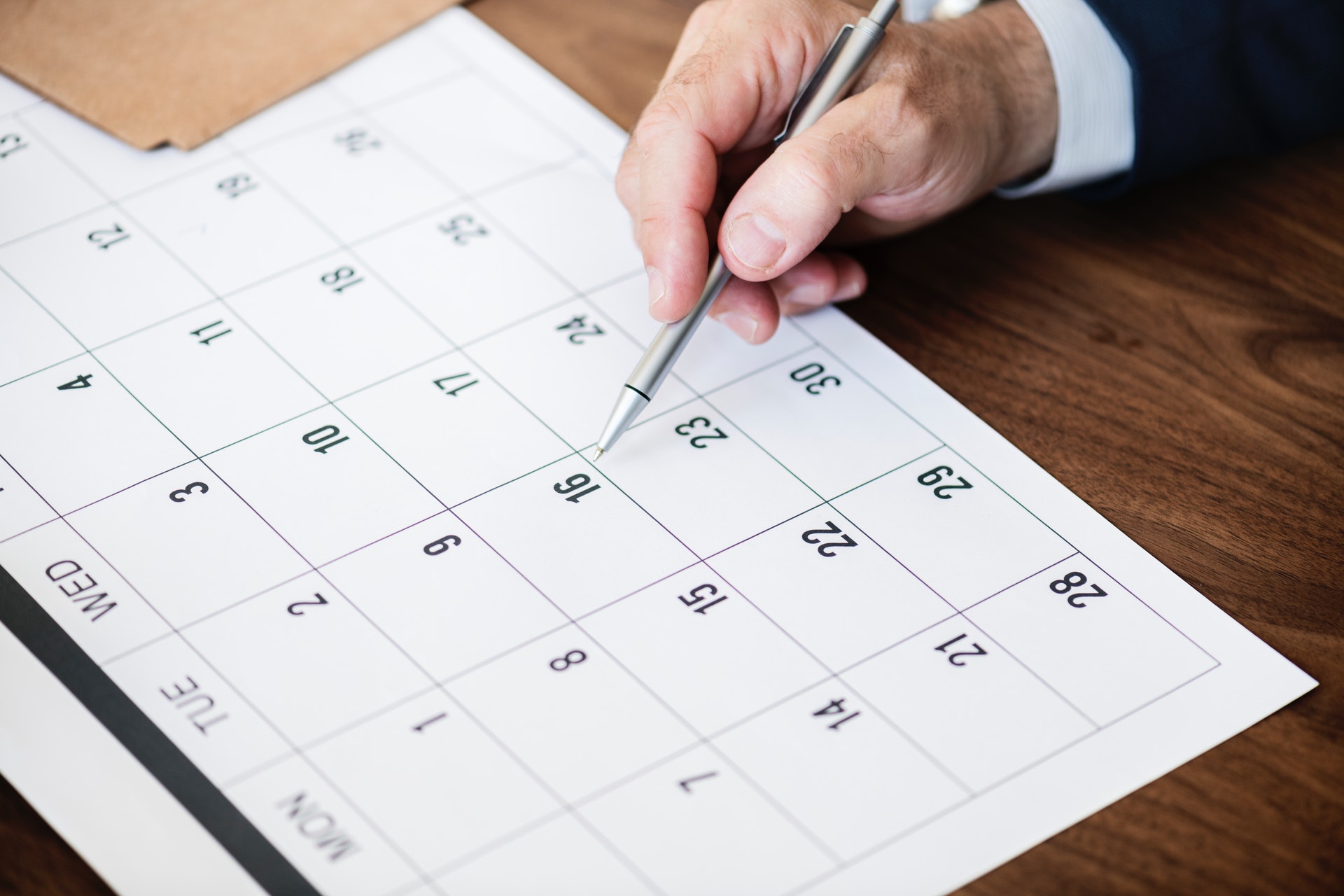 We decided to launch CLICK in response to feedback from clients who stated they often find accessing legal advice takes too much time and involves unnecessary research and discussions.
Kate Oldfield, our managing partner, commented; "Every day we are told by our clients that their time is being ever stretched and that like every other part of their lives, they want to have hassle free access to first class legal advice. More often than not, clients don't want protracted conversations before meeting with a lawyer so CLICK has been created to overcome that."
Kate concluded; "We feel that CLICK is the next natural step in how our clients work with us and we're also excited to further build on our online presence."
For more information and to view CLICK, please log onto www.click-dbf.co.uk
Davis Blank Furniss Launches HOTpod in High Peak, Oldham & Tameside with Partner Firms…
Davis Blank Furniss has been involved in the launch of a brand new Collaborative Law service called HOTpod, which consists of family lawyers, financial professionals and family consultants in the High Peak, Oldham & Tameside area. The newly formed group, which was unveiled just a few weeks ago, includes some of the area's best known firms and locally based professionals and is dedicated to helping families who are experiencing family breakdown and want to avoid going to court.
Collaborative Law is a relatively new process that enables couples to resolve family disputes in a constructive and conciliatory manner and without involving the court. It differs from mediation as it provides separating couples with legal support within the process as their lawyers – along with other supporting professionals such as relationship counsellors, IFAs and accountants – are present at meetings as required during the process. During these sessions, all financial and other matters are discussed and outcomes agreed. Potential clients of HOTpod will have access to some of the region's most experienced experts and a team that is best suited to their own needs and requirements, ensuring both peace of mind and confidence.
HOTpod is overseen by Resolution, http://www.resolution.org.uk/ which was formerly known as the Solicitors Family Law Association (SFLA). Resolution is an organisation of 6,500 family lawyers and other professionals in England and Wales.
HOTpod was officially announced on Thursday 21st March at an event at the Glossop Cricket Club where attendees – including Andrew Bingham MP who represents High Peak – were briefed on what Collaborative Law is and how the group will work. Member organisations include businesses actually based in the area – including; ourselves, Thorneycroft Solicitors PDA Financial Planning, Absolute Specialists, Cheshire Mediation and Bakers Solicitors – as well as professionals who live locally and work for firms such as Mills & Reeve and DTE Group. A full list of members can be viewed at http://www.resolution.org.uk/hotpod/contact/
Anita Shepherd, spokesperson for HOTpod and head of our Collaborative Law team, commented: "When a family of any shape or size splits up, the upheaval and resulting legal process can be traumatic for everyone. It can often become very acrimonious which leads to even more pain and heartache – especially if children are involved."
Anita added: "Collaborative Law can overcome that which is why HOTpod has been launched. Every member of HOTpod is an expert in their field and our aim is to help the families of High Peak, Oldham & Tameside in both a practical but also caring way. We'd also encourage any other professionals or businesses that many want to get involved – and who can make a difference to relationship breakdowns – to please get in touch."
For more information, please log onto http://www.resolution.org.uk/hotpod/
Davis Blank Furniss Grows Property & Family Teams…

We're pleased to announce that the last couple of months has seen expansions and a promotion in two of our key teams including the appointments of Jennifer Smith to our Property department and Kirsty Morbey to our Family team.
Jennifer joined our Manchester office from North Ainley Solicitors in January as an assistant solicitor. Her new role sees her working on both commercial and residential clients and she is directly reporting into Richard Hamilton – partner. Jennifer graduated from the University of Manchester with a BA Government and Law in 2003 and she completed her LPC at Manchester Metropolitan University. She has also previously worked at Horwich Cohen Coghlan (formerly Rowe Cohen).
Whilst over in Glossop, Emma Little has been promoted to paralageal. Emma, who has worked at Davis Blank Furniss for 16 years, has held various positions across the firm and she is now working closely with Martyn Gee – partner – and Susan Bann – partner – on all their conveyancing matters; from initial instruction to completion.
Our final piece of 'People News' is the appointment of Kirsty and she is now a part-time assistant solicitor in the Family Department of our Glossop office. Kirsty has joined us from Slater & Gordon where she worked for the last three years. Prior to that she worked at Gorvins and also at Rowlands. Kirsty completed the LPC at the College of Law Chester in 1998 and graduated from Manchester University with a LL.B. Law Degree in 1997. She also qualified as a Collaborative Lawyer in 2006 so will be working alongside Anita Shepherd in HOTpod.
Kate Oldfield – managing partner – said: "As a firm, we know our business is based on the skills and talent of our people. These two latest appointments – along with Emma's promotion – are testament to the importance and value we place on growing the right team. We're delighted to still be increasing our headcount and I'm pleased to say both our new starters are already making their mark."
Davis Blank Furniss Sponsored Place North West AGM…
As part of our marketing activity, we are always on the look-out for exciting and high profile events to get involved in and this month saw us sponsoring Place North West's AGM which took place in the Compass Room at The Lowry Theatre in Salford Quays.
Our very own Richard Hamilton introduced proceedings whilst The Bank of England's agent for the North West, John Young, was among the key note speakers. Others included senior professionals from some of the region's most well know property companies; WHR Property Consultants, Muse Developments and Capital & Centric.
Topics examined on the day included raising debt finance for small and medium developments, investor sentiment and occupier supply and demand.
Click here to read more about the event.
Dates for Your Diary…
Employment Event: 'You're Hired' vs 'You're Fired'
Alan Sugar makes it sound so easy when he utters the well known catchphrase 'You're Hired' or 'You're Fired'. However, employers know how difficult it can be when faced with the decision of hiring the right employee for its business vs terminating an employee who fails to perform.
Taking place on 23rd May 2013, this breakfast seminar will be covering the legal issues facing employers at the start of the recruitment process. We will be dealing with the legal issues relating to placing the right job adverts, conducting interviews through to the steps employers should take when obtaining references.  We will also be providing guidance on how to deal with employees during their probationary period.
For further details and to book your place, please click here.
—
Professional Negligence Seminar
For the first time ever, we will be staging an event all about Professional Negligence. The breakfast seminar will be taking place on 27th June 2013 and will be lead by Paul Walton who heads up our Professional Negligence team.The task of running a business is virtually impossible without the assistance of "the professionals".  From leasing or buying a property through an estate agent, getting it valued by a surveyor, getting legals done by a solicitor and funds provided by a banker, you have no option but to put your trust in your chosen professionals.
But what if your "trusted advisor" lets you down, costs you more money, or is negligent?  What should you be looking for?  What is the difference between poor service and negligence?  We will give an overview on what to look for when appointing a professional and the steps to take if it starts to go wrong.
For further details and to book your place, please click here.
Your Questions…
In every issue of DeBrieF, we try to answer a few questions sent in by our readers. This month, our panel of experts tackle Shareholder Agreements, Wills & Inheritance Tax Relief and Rent Arrears…
Q: I am a shareholder in a joint venture trading company and am engaged in a fundamental dispute with my co-shareholder and no Shareholders Agreement is in place. What are our options as shareholders?
A: The above scenario shows why a Shareholders Agreement is a vital corporate governance tool in any co-owned company. Definitive procedures can be put in place in the event of a disagreement between the co-shareholders. Obviously having a legally binding Shareholders Agreement would provide a contractual course of action and save an enormous amount of management time and professional expenses in providing a resolution to such disputes. However where no Shareholders Agreement is in place the way forward is often as follows:
 Primarily the Articles of Association of the Company should be reviewed as they may contain transfer provisions that can assist in breaking a deadlock situation between equal shareholders. A reasonably robust set of Articles may contain certain compulsory transfer events if a shareholder defaults. This would at least ensure that upon the occurrence of an exit event (in the Articles) the shareholder who is not in default could buy out the defaulting shareholder. However, such provisions are fairly uncommon in proforma or precedent Articles of Association and are often only included when revised Articles of Association are put in place accompanying a Shareholders Agreement.
In the absence of corporate governance provisions in the Shareholders Agreement and Articles of Association, it may be necessary to take the drastic step of actually winding up the Company via a solvent liquidation (Members Voluntary Liquidation). Again, the Company's Articles of Association would need to be checked to ascertain if there are any specific class rights relating to shareholders in this area. However, this procedure needs the co-operation of both shareholders and a meeting of minds may not be available given the deadlock scenario.
If the shareholders do not co-operate to achieve a Members Voluntary Liquidation ("MVL"), it may be viable to consider obtaining a Winding Up Order of the court pursuant to Section 122(1)(g) of the Insolvency Act 1986 on the grounds that it is just and equitable that the Company be wound up. This is a very old fashioned remedy and remains at the court's discretion whether the just and equitable grounds are actually satisfied. Accordingly this relatively expensive course of action may not provide an automatic solution to a shareholder dispute. In addition, in order to present a Petition, a shareholder must have held such shares for at least six months and be able to show a bona fide financial interest in the Company (i.e. that the Company has enough assets to make a distribution to shareholders in the event of an MVL).
The above issues clearly demonstrate the value of a suitable Shareholders Agreement. Even a relatively simple document would contain the alternatives of exit events, mediation for the shareholders or indeed some sort of "Russian Roulette" scenario for the two shareholders – a process that requires one of the two deadlocked parties to serve a notice on the other party naming a price at which it values a half interest in the Company. The shareholder receiving the notice then has the option to either buy the other party out, or sell out to the other shareholder, at that price.
Sonio Singh: Partner in the Corporate Department
—
Q: I am the sole director/shareholder in my business. I currently have a simple Will leaving everything to my wife. I have been advised that I should consider making a new Will, to ensure I maximise the available inheritance tax reliefs. What does this mean?
A: If you own an interest in a trading business, whether as a shareholder, partner or sole trader, it is possible that your interest may, in certain circumstances, qualify for Business Property Relief. This is a form of inheritance tax relief whereby the value of the business on your death can be discounted by as much as 100% for the purposes of inheritance tax. If you have a Will leaving everything to your wife, then the BPR is wasted, because gifts to your wife are spouse exempt. It is possible – however – to put a trust in the Will to preserve the relief, but still provide for your family at the same time so it would certainly be worth speaking to a solicitor in more detail about your options.
Karen Witter: Partner & Family & Private Client Solicitor
—
Q: I am the landlord of a long residential lease. The tenant has temporarily moved out of the flat while decorative works are carried out. The tenant is in substantial arrears of rent and the lease contains a right to forfeit for non-payment of rent. The tenant has confirmed in writing that the arrears are due and owing. Can I exercise the right to forfeit by peaceable re-entry?
A: In principle, a landlord can re-enter a residential premises which he or she reasonably believes the tenant has ceased to occupy. It would be advisable to do this by court proceedings if there is any uncertainty as it is a criminal offence to forfeit by peaceable re-entry if the tenant is lawfully in occupation. If the landlord has reasonable grounds to believe that the residency has come to an end, this restriction on forfeiture will not apply. However, the absence must be more than temporary. Therefore, vacating the property for a short period while repair works are carried out will not be sufficient.
Richard Hamilton: Partner in the Property Department