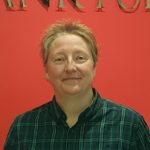 In the Private Client department, we see clients who (after weeks of prevaricating, telephone calls and letters requesting further clarification) eventually decide not to write a Will. Even in this enlightened age, there remains a superstition related to all things mortal – we Brits do not like talking about death; particularly our own.
Likewise, haggling for a cheap funeral is not the 'done thing'. No-one wants to be accused of scrimping on a beloved relative's funeral; as a result funeral prices have risen by twice the rate of inflation in the past 15 years – average funeral prices are now £4,000 – £6,000.
The funeral industry is worth £2 billion – that's a lot of coffins.
You may have seen adverts for prepaid funeral plans – they are often found during late afternoons on channels showing repeats of Midsommer Murders or Heartbeat. A concerned older person bemoans their dismay at their family being faced with a huge funeral bill; then they whip out a flyer for a prepaid funeral plan they happened to have in their pocket / shopping basket / wheelbarrow.
All is not as it seems, however. Not one of these adverts mentions that funeral and testamentary expenses are payable from the deceased's estate, so it's not actually your grandchildren who will have to mortgage their house in order to fork out for your coach and six.
The demand for prepaid funeral plans has surged by 200% since 2016. The sector has been largely unregulated, which has led to sales reps returning to the bad old days of the hard sell; preying on the elderly and vulnerable, stating confusing and misleading prices and pressuring customers into plans which are not what they want or need. These 'cowboys' have been less concerned with peace of mind and more concerned with getting a piece of the action.
Meanwhile, the Funeral Planning Authority – a self-regulating body – has the power to fine and levy penalties if its members disregard its principles, but these powers have (to date) never been used and their code of practice is not legally binding.
However, changes are afoot. The Financial Conduct Authority is now drawing up a 'robust framework' which should ensure prepaid funeral plans will be regulated in the same way as insurers. Anyone dissatisfied can contact the Financial Ombudsman Service, which will ensure prepaid funeral plans will not be the final insult.
For more information about Wednesday and her work, please click here.