Welcome to DeBrieF …
It's been a few months since the last DeBrieF so a slightly belated Happy New Year!
The start of 2012 has been good to us as a firm so far thanks to some new starters and the launch of our new HR Product which comes courtesy of the Employment Department. We've also been involved in a high profile deal for our client Blue Training Limited on its recent acquisition of The Bower Hotel in Chadderton, Greater Manchester.
In this issue, there's an interview with Anita Shepherd who joins us as a new Family/ Matrimonial solicitor and we also hear from Anna Bunting – partner in the Employment Department – about why firms need to protect themselves when it comes to employment law.  Plus there's some useful info on Capital Allowances.
There's also our usual round up of events, the Q&A section and survey, which this month is all about the Budget.
Happy reading!
Kate Oldfield – Managing Partner, Davis Blank Furniss.
---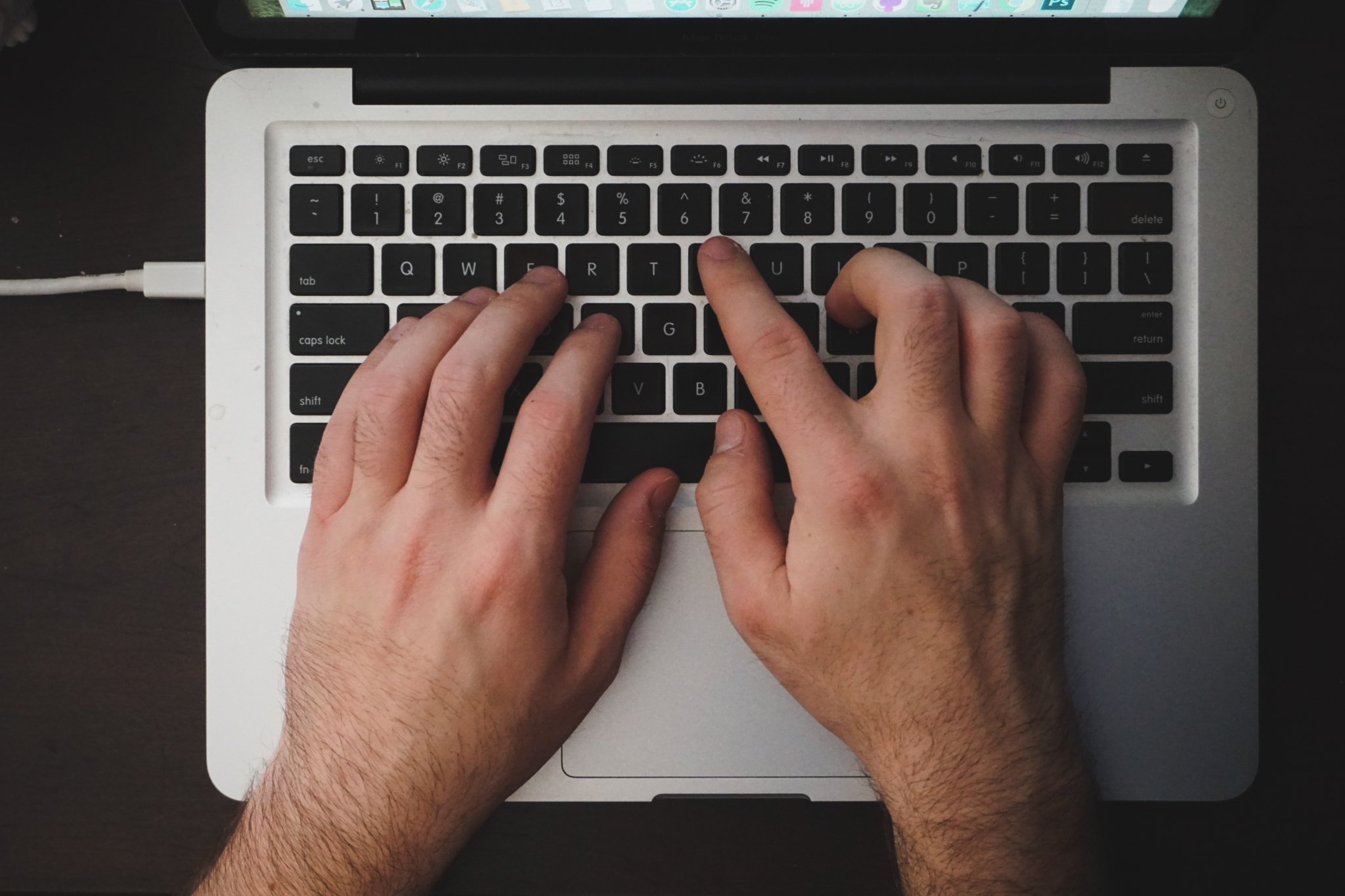 Davis Blank Furniss Launches HR Support Product 
Last month saw the launch of our brand new HR Support package which offers companies of all sizes a bespoke HR service.  The new team is headed up by Anna Bunting and is primarily aimed at both North West and UK wide SMEs who may wish to outsource their often complex human resource needs.
The department is now offering a number of core services on both a retained and 'pay as you go basis', including advice on redundancies, unfair dismissals and grievances as well as tribunal claim representation. Additional bolt-ons include a bespoke insurance product for all employment disputes, a dedicated advice line for urgent queries and preferential rates with Davis Blank Furniss for the employees of client companies.
Anna is joined by colleagues Shiva Shadi and Claire Smith so it's a formidable team and one that we're all very proud of!
For more information, click here
———-
Changes to Capital Allowances
As you are probably aware, Capital Allowances can enable a commercial property owner to claim tax relief for part of the capital cost of a property.
From 1 April 2012 new rules are being introduced which will impact purchasers and their ability to claim allowances for acquisitions present and past. Sellers will also be affected if they don't take these changes seriously because a seller's failure to make capital allowances claims before he sells a building will in due course prohibit the purchaser's ability to make any capital allowance claims on that acquisition (and may therefore make the property considerably less attractive).Acquirers and owners of commercial property, alike, will need to take advice about capital allowance claims on fixtures and integral features
In addition to the above it is worth noting that, at the moment, up to £100,000 of eligible expenditure can be claimed by way of a 100% tax deduction in this year.  However, this limit reduces to £25,000 on 1st April 2012. There are traps for the unwary caused by this significant reduction in the threshold which means that the timing of any new spend could be crucial.
If  you think you might be affected by these changes then do contact Richard Hamilton – who is a partner in our Commercial Property Department – via Richard.hamilton@dbf-law.co.uk
———-
DeBrieF Under the Skin of… Anita Shepherd, Family solicitor at Davis Blank Furniss, Glossop 
What is your role at Davis Blank Furniss?
I'm the latest recruit to the firm and my role will now see me focus on all Family and Matrimonial matters – both at the Glossop and Manchester offices. I've known about Davis Blank Furniss for many years so I'm thrilled to be part of the team.
How long have you been at the firm?
I only joined a couple of weeks ago but I was thrown in at the deep end which is always the best way. I've had a great time meeting all the different departments and our clients so I think I made the right move!
What are your specialist areas?
I will primarily advise clients on all aspects of family law. I also bring a fresh specialism to the firm as I'm a Resolution Advanced Accredited Specialist with a focus on domestic abuse and advanced financial provision. Before qualifying, I studied Applied Social Studies at Sheffield Hallam University and then completed my Legal Practice Course at Manchester Metropolitan University 13 years ago.
Why did you choose a career in law?
I've always had a desire to help people at one of the most vulnerable times of their lives so the Law seemed like a natural fit for me. I've been working in the industry for nearly 14 years and I'm pleased to say that I've never wanted to leave it.
What is the most high profile case that you've been involved in?
Between 2003 and 2009, I worked on a divorce and financial settlement case for a severely disabled husband. The matrimonial asset pot was estimated at some £16.5 million so it was a real responsibility and involved assessing nursing care needs as well as trusts law. It was great experience but I knew the outcome had to be right for him.
How do you see the legal sector changing over the next few years?
There's no doubting the legal sector will become much more competitive due to the set up Alternative Business Structures. Many people are nervous about it but I firmly believe that a strong demand for firms like Davis Blank Furniss will remain. Instructing a legal provider is a daunting prospect and many people will still want that personal touch that only real people and a caring business can provide.
What are your personal goals for your department?
My main aims are to increase the matrimonial client base for the firm and to promote our core family services. We're off to a great start!
Outside of work, how do you like to spend your time?
I love spending time with my family as I have two sons of school age. I also enjoy running and playing netball.
Do you have a motto that guides your professional and personal lives?
An organised work and home life means for an organised mind!
———-
Our View: Protecting yourself is just as important as looking after your staff… says Anna Bunting – employment partner at Davis Blank Furniss, Manchester.
In the current economic climate, more and more employers are finding themselves with tricky employment tribunal claims as redundancies and staff restructuring become a necessity. This isn't great news so it's now more important than ever to have strong and effective employment practices in place.
No-one would disagree that good people are the cornerstone of every successful business. Having a productive and motivated workforce is every boss's dream but that utopia isn't always easy to achieve and usually requires a firm but fair management approach.    
Employers will be faced with potential disputes; whether they relate to disciplinary, grievance or dismissal matters. Even successful businesses have bad times and may need to consider reducing the size of the workforce. 
It's widely accepted that employment law is a minefield and with tribunal claims on the increase, and further law reform due later this year, employers that ignore their legal obligations are making a big mistake.  
Every day I hear many employers say that they don't have any 'bad' employees or they are 'only a small business so don't need to worry about contracts of employment or the risk of claims. Unfortunately, this can mean that they have been lucky so far and a discrimination claim with unlimited damages may only be just round the corner. It's not about scaring employers but I cannot emphasise how important it is to ensure that companies protect themselves.
Well drafted contracts of employment and policies that are tailored to the specific business can make all the difference. And in tougher times, it is also important to consider whether additional protection such as restrictions on competition and the use of confidential information should be in place.
Robust policies and procedures can also help managers get the HR process right in the first place thereby avoiding any future tribunal claim based on procedural errors. If managers are unlucky enough to have the responsibility of HR bestowed on them, then having good resources and tools available can help to reduce the amount of time spent dealing with the issue, and with any future tribunal claim that is avoided as a result. 
Once these kinds of systems are put in place they must then be regularly reviewed and updated so they continue to be effective. Making an ill informed decision to save a small amount of time and money could be the biggest false economy.
If you this resonated with you then please drop Anna a note via Anna.bunting@dbf-law.co.uk  or give her a call on 0161 832 3304.
———-
Events @ Davis Blank Furniss…
At Davis Blank Furniss, we hold a series of regular events that are designed to inform and educate. They cover various topics and usually take place at our offices on Deansgate in Manchester. They're pretty relaxed affairs and also provide a great opportunity to network and make new contacts. The next one is detailed below…
Social Media and Monitoring
Date: 17th May
Time: 8.30am
Location: Davis Blank Furniss, 90 Deansgate, Manchester, M3 2QJ
Contact: https://www.dbf-law.co.uk/events/breakfast-briefing-social-media-monitoring/
We've also put together a list of external events that might be of interest….
North West International Trade Breakfast 2012 – Doing Business in the US
Date: 6th March
Time: 7.30am
Venue: Radisson Edwardian Hotel, Manchester, Peter Street, M2 5GP
Contact:
lianne.sunderland@newsco.com
Greater Manchester Chamber of Commerce Annual Dinner
Date: 8
th
March
Time: 6.00pm
Location: Manchester Central Convention Complex, Petersfield, Manchester M2 3GX
Contact:
Lisa Wroe on 0161 237 4491/
lisa.wroe@gmchamber.co.uk
Stockport Breakfast Club/Sponsored by RBS
Date: 8th March
Time: 7.15am
Location: Alma Lodge Hotel, Stockport
Contact: Pauline Pawlykiwskyj on 0161 233 2663 or
pauline.pawlykiwskyj@gmchamber.co.uk

Manchester Business Breakfast Club
Date: Every Friday
Time: 7.00am
Location:
The Manchester Tennis & Racquet Club, 33 Blackfriars Rd, Salford M3 7AQ
Contact:
facebook.com/Manchesterbusinessbreakfastclub
Thirsty Thursday Manchester Social
Date: 29th March
Time: 6.00pm
Location:  Harvey Nichols Manchester, 21 New Cathedral St,  Manchester, M1 1AD
Contact: http://www.thirstythursday.co.uk/manchester/event/142 And one for the diary….  EN Deals Awards 2012
Date: 2nd May
Time: 6.30pm
Location: The Point, LCCC, Talbot Road, Old Trafford, Manchester M16 0PX
Contact: http://www.enforbusiness.com/event/en-deals-awards-2012  ———-  Ask The Experts: This month three members of our senior team answer your business and private client questions…
Q: I am a company director and I'm considering putting the business into administration and then immediately purchasing its business and assets under a pre-pack transaction. What are the legal issues for me and my co-directors?
A: Sonio Singh – partner in the Corporate Department says… Pre-pack purchases by the management team of a company are usually advantageous in ensuring a speedy transfer of a business and can minimise the loss of supplier/customer confidence often caused by insolvency proceedings. Pre-packs can also save jobs. However, given the potential abuses of pre-packs and their increasing regulation, I would recommend that you consider a number of issues. Firstly, directors must consider their statutory duties under the Companies Act 2006. The directors are also required to provide detailed information to the Administrator regarding the business of the company so a valid and proper assessment of its business and assets can be made. The directors must ascertain whether a pre-pack is appropriate by considering the creditors of the company and it is extremely important to conduct as much informal due diligence as possible.
The management team should also ensure that (as far as possible) all wages of the employees are paid up to date and all consultations under the Transfer of Undertakings (Protection of Employment) Regulations 2006 (TUPE) have taken place. As well as claims for lack of consultation, employees who are dismissed in contemplation of a pre-pack can claim damages from the purchasing company.
There are several other key factors to consider so always consult a commercial lawyer before proceeding.
—
Q: One of my employees has booked a holiday at short notice without getting the necessary annual leave authorised in advance. We have a huge order to process that week and I cannot do without him. Am I ok to say no to his holiday request?
A: Claire Smith – associate solicitor in the Commercial Litigation department says… This is a difficult but quite common problem. In the absence of any provisions in your contract or handbook, the Working Time Regulations state that employees should give notice of at least twice the period that they want off, i.e. if he wants five days off he must notify you 10 days before the holiday is due to commence. An employer may refuse a request by serving a 'counter-notice' given at least as many days before as the period of leave that is being requested. Most employers have clear rules in their contract or handbook requiring employees to give a minimum period of notice and confirming that authorisation must be obtained in advance. If you do then you are on stronger grounds to object.
Your employee is likely to be aggrieved if he has to cancel a booked holiday but if you cannot accommodate the absence in another way, you have a genuine need for him to be there, and you follow the relevant procedures you should be fairly safe in rejecting it. If you decide to allow it you should make it clear to him that he must get authorisation first in the future, and bear in mind that you might be setting a precedent for other members of staff.
—

Q: My father died many years ago and my mother dealt with all the financial matters. My mother has recently passed away, and I have found out that I am the executor of her will. What does this mean? 
A: Karen Witter – partner in our Private Client department says…  When somebody dies, there are many things to sort out, and it can be a very distressing and confusing time.  Firstly, you will need to obtain the death certificate. In addition, there will be funeral arrangements to make. Sometimes the person who  has died may have made specific requests in his or her will about special funeral wishes, so it can be a good idea to check the copy of the will before you make the funeral arrangements.
Being an executor means that your mum wanted you to be the person to sort out her financial affairs, and make sure that the wishes in her will were carried out. You will need to get together as much information as you can about her bank accounts, house, car, life insurance etc. Depending on the value and nature of her assets, this can sometimes be complicated but there are people who can help you.
You then need to check whether a grant of probate is required, and a solicitor will usually be able to tell you this based on what you know about the assets.  The assets will need to be collected in, and any debts she may have had will need to be paid. After that, you will be the person who distributes the left over funds to the people named in the will.
———-
The DeBrieF Survey
With the Budget being delivered on 21st March, we're asking what businesses want to see from George Osbourne and what they think would stimulate the economy; maybe a cut in VAT, reductions in business rates or deregulation of employment law?