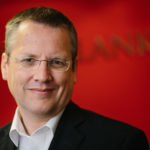 Davis Blank Furniss and accountants UHY Hacker Young have advised Manchester (Trafford Park) based cloud and workspace specialist Cetus Solutions Ltd. on its sale to Proact – Europe's leading independent data centre and cloud services provider. The deal enhances Proact's market presence and adds further expertise for delivering cloud solutions and modern workspace services.
Acquisitions are a key part of Proact's growth strategy with the ambition to broaden the portfolio of offerings and expand the presence in key markets. The acquisition of Cetus is expected to contribute to Proact's revenue growth and improved EBITA margins, in alignment with the strategy and financial targets.
Founded in 2001, Cetus is a privately held company and will enhance Proact's presence and ability to serve the medium and enterprise markets in the United Kingdom. With the combined value proposition and employees of both companies, Proact can provide a more complete offering to both existing and new customers.
Jonas Hasselberg, CEO and President of Proact IT Group AB comments:
"We are very excited to welcome Cetus into Proact. We share much of the same cultural values and the same fundamental views of making IT simple in order to help our customers store, connect, protect and drive value through data. We have the same passion for customers and the same ambition to provide great services and products to the market, which makes the combination of Cetus and Proact an excellent fit."
Mike English, CEO and founder of Cetus comments:
"Joining Proact is an exciting opportunity which enhances our presence in the UK as a leading cloud and workspace specialist. The combined energy of Proact and Cetus will be a formidable force in the UK Marketplace, delivering complimentary services and strengthening the quality of our customer commitment. Our combined innovative spirit and experience will be the key ingredients to drive growth and customer satisfaction. I am proud and excited that Cetus now have become part of the Proact family."

The purchase price is GBP 7.7 million, on a cash free and debt free basis, corresponding to an EBITA multiple of 8. The transaction is well aligned with the communicated growth targets and is expected to increase Proact's total yearly revenue by approximately GBP 13 million. Cetus and its employees will become an integral part of Proact IT UK Ltd.
The team at Davis Blank Furniss was led by Andy McNish, Partner in the Corporate and Commercial team, who worked alongside Shiva Shadi, Partner in the Employment team; Richard Hamilton, Head of Property; and Lauren Sever, who is a Corporate, Commercial and Employment Solicitor, on all legal aspects.
Andy McNish said:
"It's been a pleasure to help Mike and his fellow shareholders in this sale. Completion of deals on tight deadlines, especially with the current COVID difficulties, requires speed, flexibility and imaginative solutions to any issues from the principals and their advisers. Everyone is very happy to have finalised this matter on time and to all parties' mutual satisfaction.  ."
The corporate finance team at UHY Hacker Young was led by Clive Gawthorpe, partner, who worked closely with Dominic Eccles, corporate finance executive, in acting for the shareholders of Cetus on the sale of their shares to Proact. The lead team was also supported by the accounts and tax teams within UHY in Manchester.
Clive Gawthorpe said of the transaction:
"The whole team at UHY are proud of our involvement in this deal, and our ability to support the Cetus shareholders in the sale of their shares to Proact. This was a great result for all involved, and will provide Proact's customers with an even more comprehensive offering going forward."