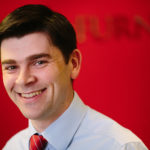 Are you landlord? Have you had to renegotiate rents or service charges with your tenants due to COVID-19? If the answer is 'yes' to either of these scenarios then our Property team, can help you to ensure your new terms are legally binding.
We will work with you to create an agreement letter from yourself to your tenant recording your agreement to suspend or reduce the rent and/or the service charge due under the lease, for whatever fixed period you have confirmed.
It will record a temporary waiver of the terms of the lease. However, it is important to note that it does not permanently vary the lease. It will be drafted with the COVID-19 pandemic in mind but may be adapted to cover other situations where a rent concession has been agreed.
If you have any queries or would like to discuss this, please contact Richard Hamilton in our Property team via Richard.hamilton@dbf-law.co.uk or call 0161 832 3304.