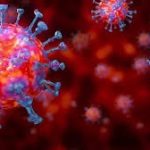 We know this is a very challenging time for everyone so we at Davis Blank Furniss are here to fully support you as and when you need it, whether you are a personal or business client.
Things are constantly shifting and the situation is changing on a daily basis but our team is on hand to provide you with important advice as soon as you feel you need it.
Please see below a list of some of the issues that may be affecting you now, and do not hesitate to contact us for a chat with anything that is concerning you. We are ready to help you.
Preparing new Wills and updating existing ones
Lasting Powers of Attorney for finance and health decisions
Probate and estate administration
Contact Karen Yates: karen.yates@dbf-law.co.uk
Government's Coronavirus Job Retention Scheme and appropriate procedures for furloughed employees

Employee rights
Sick pay
Lay-off procedures
Restructuring
Changing terms and conditions
Redundancy procedures and requirements
Contact Shiva Shadi: shiva.shadi@dbf-law.co.uk
Commercial Litigation/ Dispute Resolution
Difficulties in performing or inability to perform contractual obligations due to coronavirus
Potential contractual issues – including termination
Exclusion and limitation clauses in standard terms and conditions
Insurance – including whether your business losses are covered
Contact Andrew Ryan: andrew.ryan@dbf-law.co.uk
Corporate re-structuring and business recovery advice including all transactional matters
Reviews of shareholder agreements
New loans, debt re-structuring or debt for equity swaps
Contact Sonio Singh: sonio.singh@dbf-law.co.uk  or Andy McNish: andy.mcnish@dbf-law.co.uk
Coronavirus specific clauses
Contact Andy McNish: andy.mcnish@dbf-law.co.uk