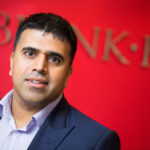 Davis Blank Furniss has acted for the vendors of 06 Ormskirk Ltd in its sale to the Chorley Group, which included 06 Vauxhall Ormskirk and 06 Mitsubishi Skelmersdale, for an undisclosed sum.
The two businesses will become part of the Chorley Group, which currently comprises nine franchises and 250 employees, and will trade as Chorley Group Vauxhall (Ormskirk) and Chorley Group Mitsubishi (Skelmersdale).
Paul Byron and John Dickson, joint managing directors at 06 Ormskirk and clients of Davis Blank Furniss, said: "Selling your business is always going to be a tough decision but we made the decision that we wanted to sell to a business that really shared our values. The last 15 years have been an incredible journey, and we leave behind a business that we are proud of and we know it is in great hands with Chorley Group. We're delighted to get it over the line."
Adam Turner, Chorley Group managing director, said: "We are really excited to welcome the 06 businesses to the Chorley Group family. This has been a long process given the current restrictions and we are grateful to the team at CG Professional for their focus and determination in closing the deal. We're thrilled to get it over the line."
The Davis Blank Furniss team advised the vendors on all aspects of the share sale and ancillary property transaction – from its inception through to completion. The team was led by Sonio Singh, partner and head of the corporate department, with support from Lauren Sever. Shiva Shadi, head of employment, and Gregory Carr, property solicitor, were also involved.  David Kendrick of UHY Hacker Young provided sale-side Corporate Finance advice.
Sonio Singh (pictured) said: "We are pleased to have acted in this deal and obtain a good outcome for all parties.  I'm sure the strategic acquisition of 06 Ormskirk Ltd will be a great addition to the Chorley Group and its offering."