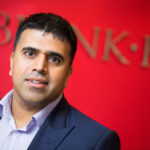 Davis Blank Furniss has acted for Hadfield-based Pressure Tech Ltd on its acquisition of Asgard Engineering Ltd. The value of the deal has not been disclosed.
Asgard Engineering is located in Hyde and supplies precision CNC (computer numerical control) machined components – including pumps, valves, fasteners, and bone screws to various sectors such as aerospace, food, pharmaceuticals and nuclear power generation.
Established in 2000, Pressure Tech is recognised globally for manufacturing high-quality ISO-9001 accredited pressure regulators for oil and gas applications. Its products are used worldwide with 70% being exported for use on critical high-pressure control systems such as wellhead control panels, gas analyser systems, hyperbaric diving systems and the latest hydrogen fuel cell technology. It supplies to a broad customer base ranging from family businesses to blue chip multinationals.
The corporate team at Davis Blank Furniss, which was led by Sonio Singh, advised Pressure Tech on all aspects of the transaction including legal due diligence and all transactional matters through to closing.  The team also included Lauren Sever (solicitor), Rosie Akin-Akinyosoye and Shiva Shadi who is an employment partner.
John Sykes of Skye provided CF advice and Ian Buckley of Bennett Verby provided financial due diligence assistance.
Steven Yorke-Robinson Managing Director at Pressure Tech – commented: "The acquisition of Asgard Engineering is an exciting development for our business and will, I'm sure, help drive its future growth as we continue our expansion strategy – both in the UK and internationally."

Sonio Singh added: "We were delighted to advise the Pressure Tech management team on this significant deal. The acquisition of Asgard Engineering is a milestone in Pressure Tech's development and will be a major addition in complementing its current offering."