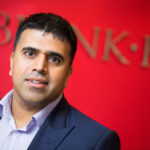 The corporate department at Davis Blank Furniss has acted for Manchester-based HFL Consulting Limited on its sale to SLR, which is a global leader in environmental and advisory solutions. The value of the deal has not been disclosed.
HFL Consulting offers leadership, management, consulting, engineering and training services to businesses of all sizes across the process industries, including those in the oil and gas, chemicals, polymer, pharmaceutical, healthcare, waste and allied sectors.
It also delivers a comprehensive set of services to promote safety and efficiency in design, operation, maintenance, modification and decommissioning of complex hazardous facilities, as well as training courses across a number of different platforms.
The HFL Consulting team will join SLR's Europe business, led by Alan Edwards, which will now be 450 strong with 22 offices. SLR also has operations in North America, Asia-Pacific and Africa.
The team at Davis Blank Furniss advised HFL Consulting on all aspects of the transaction including legal due diligence and transactional matters. The team, which included Shiva Shadi – partner – and Lauren Sever – solicitor – was led by Sonio Singh who is a partner and head of the corporate department.
Neil Penhall, SLR's Chief Executive, said: "We are delighted to bring HFL's capabilities into SLR. We believe the team's complementary technical offering and market leading reputation will help us to progress our growth plans and continue to provide world-class solutions and advice to our clients."
Julian Hought, HFL's Managing Director, added: "We feel we have found a superb fit with our and SLR's service offerings and look forward to being part of a comprehensive, integrated team."
Sonio Singh commented: "We were delighted to help the senior HFL Consulting team in the sale of the business to SLR. It is fantastic news and it will be exciting to see how the company develops and grows over the coming years."